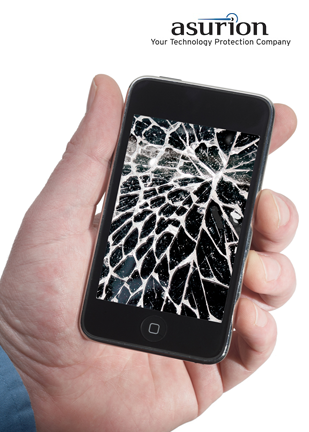 My son is 15. Last year I bought him a used iPhone 3G super super cheap from a friend. It didn't have service, so it was basically a glorified iPhone touch, no warranties. For the most part he took pretty good care of it. That is until he let a friend hold in school. That friend let the phone slip and hit the hard floor, SHATTERING the screen. Of course my son wouldn't tell me the whole truth of how it happened so it was just too late to make the kids pay for it.
So I did what I could and ordered screen fixing kits. I fixed the screen, but then the LCD went out. Then I fixed the LCD. Great, it was working again! For some stupid reason, the gym program at my son's school makes them share gym lockers, and my sons phone was in his pants pocket. His locker mate threw his pants out onto the floor, and guess what? Cracked again! And this time it is still cracked because I am not putting any more money into something he won't take care of! He hasn't earned the right to have a smart phone yet due to his neglect of this one. He learned a lesson though!
Giveaway
So what is your mobile mishap story? Leave me a comment below telling me your story for your chance to win a $40 Amazon Gift Card!
This giveaway has ended. The winner is Brian…CONGRATS!
Content and/or other value provided by our partner, Asurion.