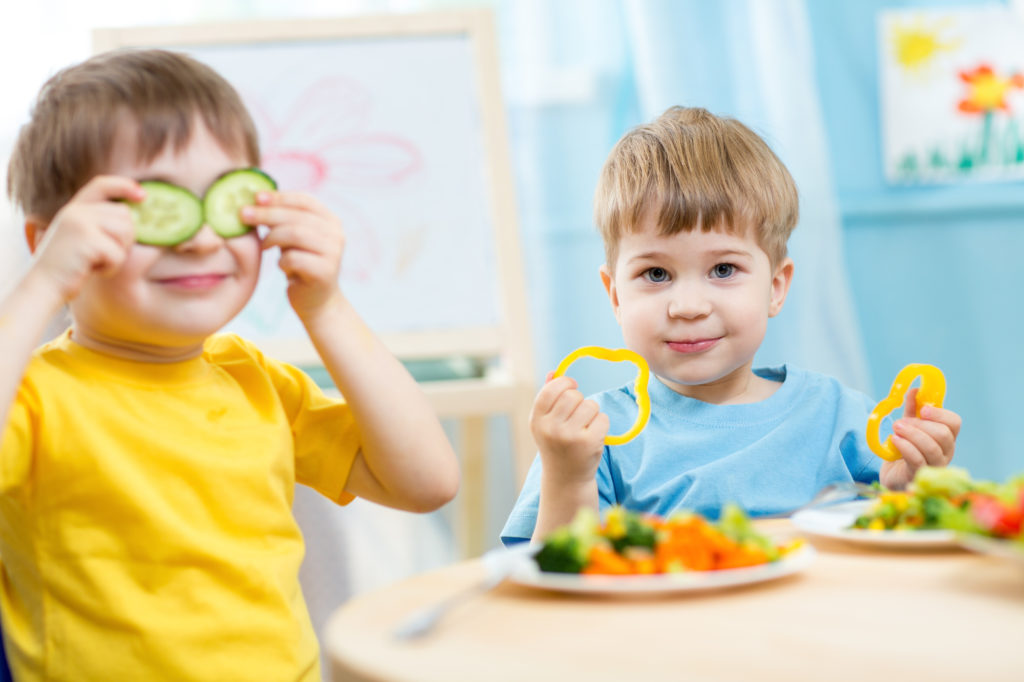 Are you trying to find snacks for your kids that are both fun and healthy? Here are some great healthy recipes for kids that they're going to love.
Do you have a house full of picky eaters? Is trying to get your kids to eat healthy an everyday battle? Are you tired of making healthy meals and then having to throw them out because your kids just refuse to eat them?
Well, fear not, we're here to help! We've compiled a list of healthy recipes for kids, so you can whip up something that's fun, easy, and nutritious. So without further ado, here are 10 healthy recipes for kids that will be sure to win them (and their taste buds) over.
10 Fun and Healthy Recipes for Kids
In this article, we'll cover what kids crave most: snacks! These snacks are easy to make at home and offer the perfect combination of ingredients that will keep them feeling full and happy for hours.
Popcorn
Popcorn is a great snack alternative for children who constantly crave salty or fatty snacks like chips and pretzels. This whole grain snack packs 4-grams of fiber for every 3-cup serving, which means it's a very filling alternative for kids.
Just make sure you go for the air-popped option and avoid movie theater popcorn or kettle corn, which are often packed with extra calories from sugar and fat.
Beyond calories and fiber, popcorn is a great snack because it's endlessly versatile. You can transform this snack with different seasonings like grated cheese or nutritional yeast, which makes it easy to customize for the pickiest of kids. Just make sure to avoid going overboard with the toppings or it will no longer qualify as one of the healthy recipes for kids.
Ice Pops
Are your children fans of ice pops or another cold, sugary treat? If so, treat them to homemade ice pops, which you can customize to include healthy ingredients your kids won't even notice.
There are many fruit flavors you can make that will provide your children with a healthy dose of vitamins while curbing their sugar craving.
Do your kids like orange ice pops? Make your own with orange juice and nonfat Greek yogurt, which will offer your kids a healthy dose of vitamin C and calcium. If your kids aren't a fan of orange ice pops, try making other great ice pops like mango almond, berry flavored ones, and even faux fudge ones using avocado!
Peanut Butter Cookies
We know what you're probably thinking: how on Earth can cookies qualify as one of the healthy recipes for kids? And the truth is there are many cookie recipes out there that are both healthy and delicious!
Don't believe us? Try making these mouth-watering low carb peanut butter cookies made with two simple ingredients: peanut butter and Sukrin syrup. In less than 12 minutes, you'll have a batch of delicious, low-carb cookies your kids will crave.
Peanut Butter
Peanut butter is such a great snack it deserves another spot on this list. Natural peanut butter is a filling treat that pairs well with a variety of other healthy foods like apples, celery, carrots, and bananas. It also offers healthy fats and protein kids need to stay feeling full and energized.
Healthy Baked Goods
Do your kids just refuse to eat their fruits and vegetables? If so, a great way to get them on board is by sneaking those fruits and vegetables into the baked goods they already love to eat. Once they fall in love with the flavor, they'll realize how tasty and nutritious healthy foods can be.
What's great about healthy baked goods is that there are a variety of options to choose from.
You can make banana bread, zucchini muffins, and even make muffins with sweet potatoes, which contain beta-carotene and potassium.
Eggplant Fries
Are your kids certifiable french fry fiends? Well, eggplant fries can easily satisfy their craving while providing them with all the benefits eggplant offers, such as potassium and vitamin C. And what's better is that you can broil these bad boys and toss them in parmesan and garlic salt so that they'll taste like the real thing without all the extra junk.
Oven Baked Almond Fish Sticks
Want a healthy recipe for kids that's packed with protein? Oven baked almond fish sticks are the way to go then! You can replace the standard breading with a blend of crushed almonds and bran flakes, which will make these baked (not fried) fish sticks a protein-packed snack that's low in carbs.
Fruit Salsa
If you're looking to serve your kids something a little different, fruit salsa is a great option. Fruit salsa is a fruit salad with a spin, combining great fresh flavors like kiwi, mango, and papaya.
Simply add those ingredients and toss them with mint and a bit of orange juice for an absolutely delicious fruit snack.
BBQ Kale Chips
Are your kids willing to try an unusual (and entirely scrumptious) snack? If so, serve them up some BBQ kale chips, which beat traditional chips in terms of taste and nutrition benefits.
Simply season some kale chips with paprika, chili powder, dry mustard, and garlic powder for an out-of-this-world snack.
Homemade Granola Bars
Homemade granola bars are a great on-the-go snack for when you and your kids are busy. And what's better is that you can match a bunch in advance, so that you don't have to spend precious time whipping snacks together.
Alton Brown's granola bar recipe offers a healthy snack that is full of dried fruit, seeds, and nuts. They'll keep your kids feeling full for longer, and offer them a great granola bar taste without all the sugars and processed ingredients a standard one includes.
Final Thoughts on Healthy Snacks for Kids
Getting your kids to eat healthy foods isn't easy, but it's essential keeping them active and in good health. By trying out the 10 healthy snacks for kids on this list, you can find a healthy and affordable snack option they'll be sure to love.
Have you tried making healthy snacks for your kids? Have any recipes we missed?
Let us know in the comments!