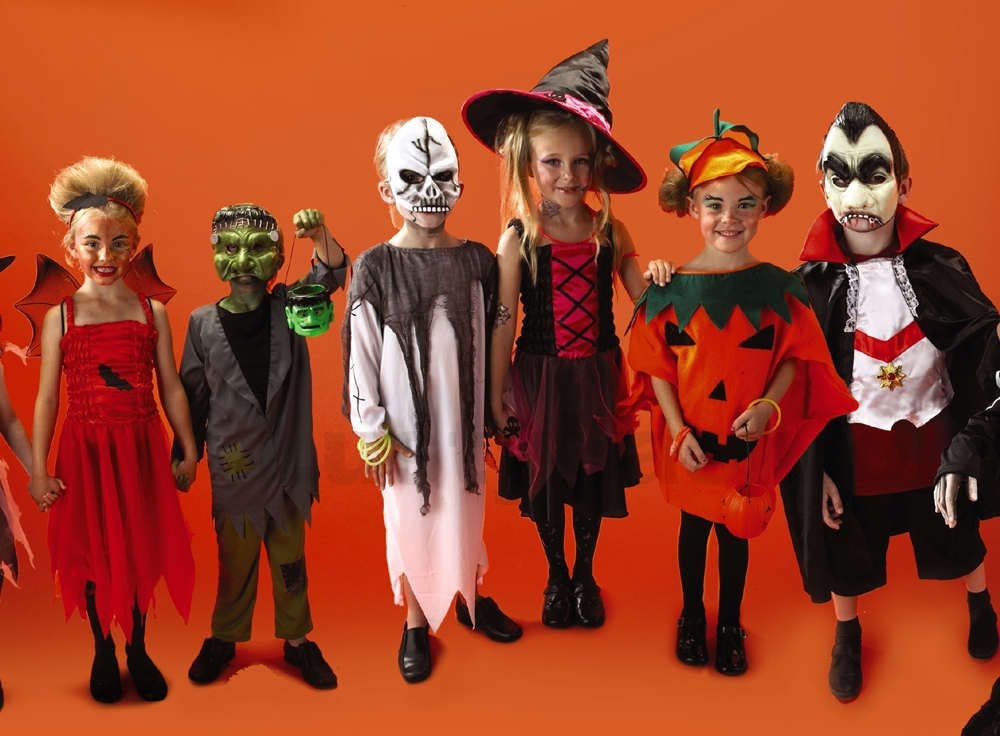 Even the most organized parent will slip up from time to time, and who can blame us, in a world of constant planning for both us and our kids, invariably things will get forgotten. Perhaps you forgot to sign a form for their school, or pack their gym gear in the school bag or maybe you did what I did and forgot to get their Halloween costume sorted out in time. The first two I cannot help with, save writing lots of notes, but the latter I am now a specialist in so here are 5 life hacks for getting the kids Trick or Treating at a moments notice.
Ghost
The ultimate life saver on Halloween, all you need for this is a white sheet cut to the size of your child, cut a whole in the top for their head to go through and you have your very own ghost. The beauty of this costume is that you can add some creativity with whatever you have lying around, fake blood with ketchup or get the make up out and give your child a ghoulish look. This one won't win any awards but will certainly save the day.
Astronaut
With this costume you need to remember that aluminium foil and cardboard are your friend. Coat a box or a t-shirt or even your child in tin foil, add some sticky tape and some colured buttons and your good to go. For additional effect you can paint a soda bottle silver and add a bag to the spout, tip it upside down and you've got a little jet pack to go with it. This costume will take a little time but can definitely help you out of a hole.
Princess/Zombie Princess
One for the little ladies here, firstly get trawling through their clothes past and present, almost all girls will have a sparkly, princess style dress or even a tutu that you could throw over a regular dress. Now you could simply send them out Trick or Treating like that or for added spice you could add a few rips here and there, a splash of blood and some make up and create your very own zombie princess.
Skeleton
Rake through all the closets and find anything that is black and will fit your child, from this base you can go to create quite a few different costumes, or even add a mask from recent Halloween's. In this instance you can simply add some white tape to the black base and turn your little one into a skeleton, this one will take some creativity and patience but looks great when done well.
Egyptian Mummy
Very simple and very effective, literally wrap your kid up in loo roll, kitchen paper or bandages and add some carefully placed fake blood for a great mummy effect. Shop bought fake blood isn't a must, you can use ketchup, paint, coloring pens, anything that's red really. Make sure you check the weather before sending your kid out wrapped in toilet paper though they make come back like a leg cast.
So there you go mom's of the world – 5 great ideas to save your butt when Halloween comes around and catches you by surprise, just think simple and get raiding those closets.