People are spending more time indoors. While they're inside, they start to notice that their house needs a makeover. You also might have noticed the same thing about your home. Sometimes, you just need to fix up your interior because your décor is dated. You also might want to change things around just to have a new look. Here are 6 fabulous ways to make your space more inviting.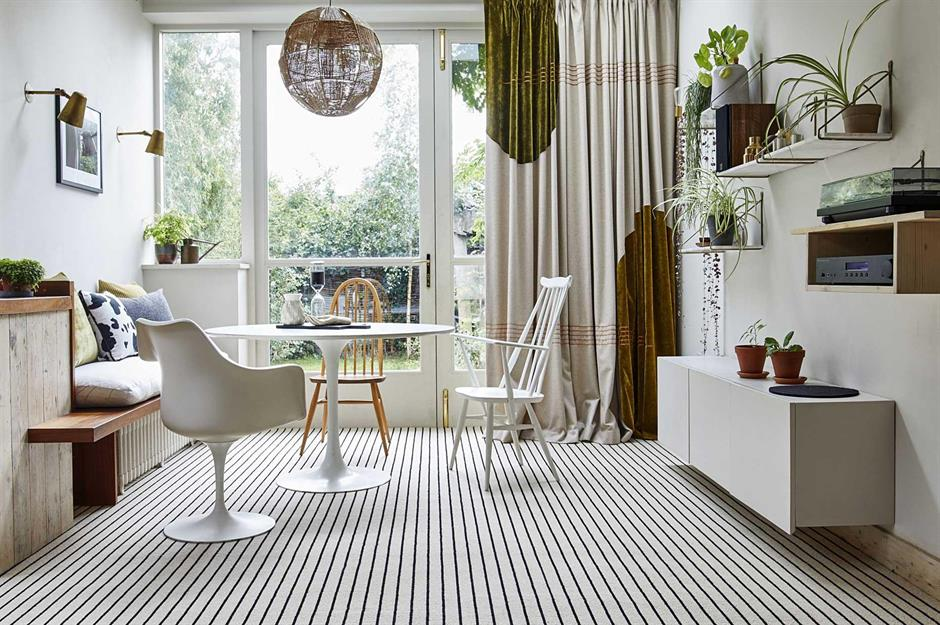 Change your Color Scheme
Your home's colour scheme might need to be revitalized. You can improve the colours you have now by repainting the rooms. Repainting your rooms is a simple and easy way to make a change. You can pick out new colours for your home by matching them up with the furniture you have in each room. Your home's colour scheme should blend with the furniture. It is also recommended to change furniture items in your home to transform its colour scheme.
Remember, your walls and flooring provide the background to your interior. Your furniture items are the objects that help to bring out the colours that are displayed around your home.
Add Greenery to Your Home's Environment
Another way to uplift your home's environment is by using plants. Real flowers and even artificial trees can make your home appear more relaxing and inviting. Greenery can also bring the outdoor atmosphere into your personal space. You can add hanging plants around the living room or use lots of flowers to add charm. Add plants along with the window seals of your home. House Beautiful advises people to set small plants along with the window seals or put them on shelving or stands.
Larger plants such as artificial trees or large potted plants should be positioned in the corner of a wall or behind pieces of furniture such as couches or chairs. You can use any type of plant that you desire. However, just make sure that the plant that you choose doesn't require a lot of upkeep. Artificial plants are the easiest to use since they don't require any type of care.
Utilize Special Lighting
Lighting is an important element of your home's layout. Houses that have poor lighting tend to look dark and uninviting. Interiors that have too much light can be irritating to people. The trick is to find the right balance. You want just enough light to make your rooms pleasantly functional. To accomplish this feat, you must use light that allows people to adequately see when it's dark or cloudy outside. Your lighting should also be dim enough to not interfere with activities such as watching TV or socializing.
Accent lights and indoor spotlights can be strategically used to provide light in dark areas of your home. You can add dimmer lights to your environment or hang above an art piece or personalised photo frame as well. They make great personalised gifts and can be used for most lighting situations. Automatic lighting should be another consideration since it can save money on your bills.
Renew Old Flooring
Retiling old flooring is a good idea for sprucing up any room. Homes that have worn down floors look old and uninviting. However, when you add new flooring to an environment, it changes the room's appearance and gives it life. There are tons of flooring options available to use. You can retile your floors with laminate materials and you can also use interlocking wooding planks. Also, paint your wooden floors as well.
An affordable yet still beautiful way to accent flooring is to use statement rugs. From minimalist patterns to intricate designs, rugs can help bring life back to your floors. Themed rugs, such as coastal rugs, can bring some bold colors into your home. Also, aside from choosing the color and design, pick out a rug made out of a material that will compliment your flooring.
While painting your floors might not be the best option for heavy traffic homes, it does work where rooms are not frequently used. Some homeowners lay marble down on their floor and other property owners add new carpeting. There are a ton of different flooring options that can be used to transform the floors inside your house.
Use Mirrors to Improve your Interior
Adding mirrors to your home's interior will give it more depth and make it look bigger. Mirrors create the illusion of added space. This can be a great feature to use in small rooms. A mirror can also add a special touch to a room. Having a mirror positioned in the right place at the right angle can give your room a unique look. Large wall mirrors are good for rooms that have little space. They will make the area look twice as large. Smaller mirrors that you can place on the wall will accent a room. The main thing to remember is that mirrors expand rooms and gives them more substance.
Rotate art and Get new pieces
Rotating art pieces inside of your home is suggested. Rotating the artwork in your home quickly changes up the living environment. Artwork provides a finishing touch to a room's décor. The right pieces will make it stand out and look appealing. Rotating the art on your walls can help your home to have a new look. Sometimes, you should purchase new pieces whenever you can. You do not have to buy expensive pieces all the time unless you can afford to spend the money. Just remember that artwork makes your home's interior a more pleasant place to live.