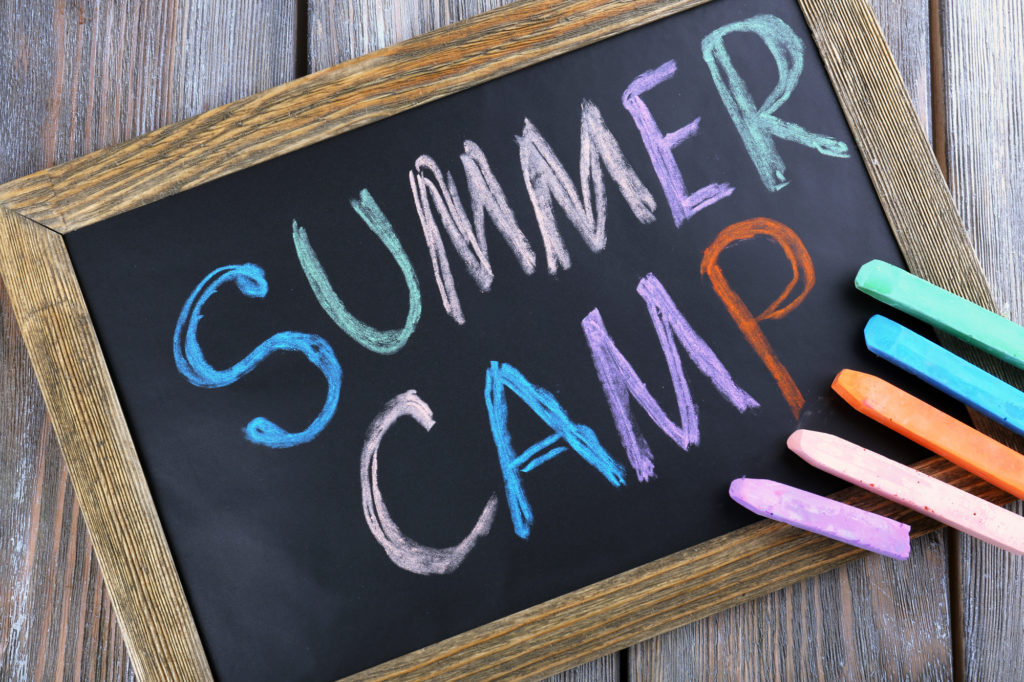 Get a head start on planning a great summer for your kids by enrolling them in sports camp! We've got eight reasons why this is the ultimate camp experience!
More than six million children attend some form of camp each year in the US.
It's time to get a head start on planning a great summer for your kids by checking out sports camps. Why should you send your child to camp?
We've got eight reasons that sports camps are the ultimate experience for any child.
Read below to see why sending your child to camp is more than just learning about sports.
1. Take a Technology Break
Times have changed, and technology rules our lives more than before. Sending your child to camp will give him or her a much-needed break from this distraction.
Technology can impede a child's development. Studies show that technology may cause depression, obesity, attention disorders, and addiction.
Camp may spark a new energy in your child and help them break this addiction.
2. Discover a New Passion
Sports camp can be a chance for your child to try a new sport. This week-long adventure can be a gateway to see if your son or daughter enjoys it before committing to an entire season.
You can even try multiple camps throughout the summer to see which sport your child enjoys best.
Camps force children to leave their comfort zone and try new things. Children have a much higher chance of finding something they enjoy when pushed out of their familiar settings.
Your child may never know that he or she likes a sport until he or she tries it. Camp helps children discover themselves and their likes and dislikes.
3. Fun, Fun, Fun
Of course, one of the main reasons you want your child to go to sports camp is to have fun. Every parent wants their child to have a memorable summer.
Let your child enjoy an adventure for a week. Chances are they may want to do it again if it's a sport they enjoy.
4. Meet New People and Make Friends
Your child will meet new people and will likely develop new friendships. These friends are an opportunity for your child to expand his or her social groups and improve social development.
Since your child is at a specialized camp, he or she already shares an interest with these new children. Building friendships at camp may create a more confident child.
These new friends may even last a lifetime.
5. Self-Discipline
All sports demand self-discipline to be successful. This skill will help your child not only in athletics but also in life as they continue to grow and develop.
In order to be a good leader, your child will need strong self-discipline. Your child will be asked to accomplish goals at camp. All of these goals require teamwork and sharing resources.
Facing these challenges will force your child to discover the importance of hard work and perseverance. Your child will learn to meet goals in a fun environment.
6. Build Character and Self Esteem
Along with self-discipline, your child will also build other good character qualities like confidence, social interaction, honesty, and kindness.
Social media has a bad influence on children because they constantly compare themselves to others, and they may get negative feedback on posts. Sports camp gets your child away from this toxic environment and allows them to build their self-esteem with peers.
Your child will also learn to deal with stress, which can affect her much later in life. Exercise is a great stress reducer.
Each day your child will work on core values such as respect, responsibility, teamwork, and dependability. These values will create a strong, good core for your child's character.
7. Build Life-Long Healthy Habits
You want your child to live a healthy lifestyle. In America, 1 in 6 children is obese according to the CDC.
Children that are overweight have a harder time losing that weight as they get older. An intense sports camp will help your child build healthy habits and learn the importance of exercise and competition.
Playing sports is an enjoyable way to exercise and be healthy. Participating in a team sport encourages your child to work out with peers and stay in shape to be the best he or she can be. Supporting teammates and winning games can be an amazing motivator.
In addition to exercise, your child will learn which foods are best to eat for working out and remaining strong. Encouraging your child to eat healthy early on will help set the stage for later in life.
8. The Power of Independence
Most camps are day-long events. Parents will come pick their children up in the evening.
During this time, your child will be more independent and will learn that he or she will be fine if you are not there for short periods of time.
You can even choose overnight camps if your children are older and ready to be apart throughout the evening.
Your child will learn to look after himself when you are not there. Don't worry, there are plenty of adults around to supervise. He or she will learn how to interact with others in different settings other than school.
Stepping out of a comfort zone will help your child learn basic ways to care for himself. You can have your child start before camp begins by having him create his own packing list and packing.
You can also have your child practice sports drills before camp based on a plan that she creates. This will encourage her to plan ahead and learn to stick to her plan.
Children are still developing and learning to care for themselves. Encouraging independence at an early age will help them as they mature into responsible adults.
Sending your child to sports camp may help parents and their independence as well. You may have a hard time letting go of your child. These short-term events are a good way to help you with this transition as your child ages.
Go Out and Find That Perfect Sports Camp
You can find numerous summer camps throughout your community. Ask your child's coach, ask friends, and check the city's recreation websites for some ideas.
Looking For More Family Advice?
Get more parenting advice and check out other family tips such as cooking, finance, wellness, and pets.
We've got your family covered.