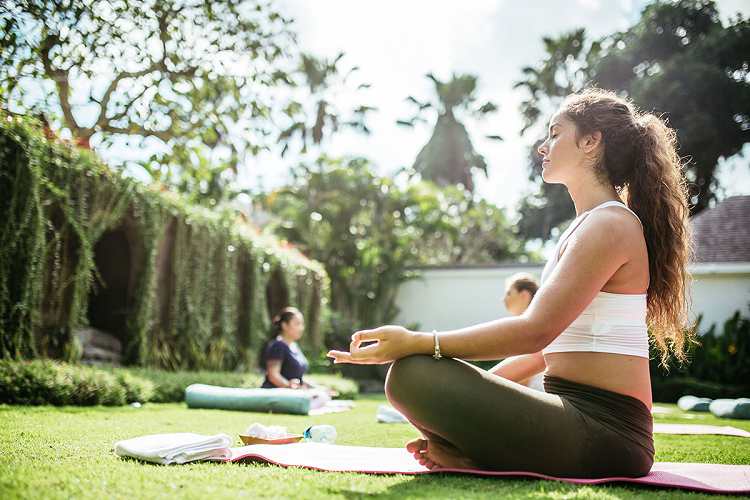 Practicing yoga is an incredible way to get in-tune with your body, promote well-being and to unwind from daily stress. As well, regular yoga practice has many health benefits including relief from aches and pains, improve flexibility, lower the blood pressure, tone the muscles and improve the metabolism. Yoga can also be performed basically anywhere, especially online yoga classes. In fact, online classes have countless advantages that can't be found in a regular classroom.
A Whole Lot Cheaper
Online yoga classes are a lot more economical than classes offered at a gym or spa. In comparison, online classes are way more than half the price of in person programs. Depending on where you live, the average yoga lesson is $20 per hour. Online classes are generally less than $20 per month. In fact, sites like Glo offer discounted classes and even free trials for new memberships.
Online Classes save Time and Frustration
Going to a classroom takes a lot of time and effort. A typical routine may include packing your yoga bag, loading the car, driving to class, finding a parking space, walking in and then changing into your workout clothes. Equally, the whole routine process is reversed when the class is finished. In contrast, online yoga classes can be done anywhere and anytime. For relaxation and ease, yoga can easily be performed in the comfort of your own home. If you prefer something more rejuvenating, try yoga in a remote field of wildflowers that's off a mountain trail.
Unlimited Flexibility
Unlike standard classes that are limited to a specific day and time, online yoga classes are available whenever you need them. In fact, online classes have a lot of flexibility. You can choose how long you want to practice such as 5 minutes or 90. Likewise, you can set the pace and fitness level from tranquil meditation to a full coarse workout. What is more, online classes allow you to choose the style that fits your needs. At Glo they offer 12 styles such as Hatha, Ashtanga, Kundalini, Iyengar and more.
Less Intimidating and More Beneficial
For some, walking into a yoga class can be a little intimidating. In fact, it is not uncommon for many students to feel awkward when it comes to comprehending the instructions, doing the poses or wearing the "appropriate" clothes. With online classes you can relax and let down your shoulders. Anxieties are not a factor when you practice yoga in your own home or in your favorite "hideout" location. What's more, without the anxiety you can relax and focus better; progress will come much faster and easier.
Access to Incredible Teachers
Your basic yoga class will typically have one teacher who knows only one style of yoga. On the other hand, online yoga classes have some of the best teachers in the world. For instance, Glo has an amazing array of instructors that are renowned for their expertise. Moreover, their teachers have an extensive background such as Shiatsu, energy bodywork, sport medicine, yoga conditioning, mat Pilates, prenatal yoga and more. In fact, Glo firmly believes that if you find your teacher; you will find your flow.
When it comes to online yoga classes, Glo offers some of the best classes around. Not only are they affordable but their yoga classes are accessible on many devices. Their mission is to create intelligent tools that challenge people to live a fulfilling life. Glo can be used on any mobile device or computer. As well, there are dedicated apps for iPhones, iPads, Apple TV and Chromecast. To help get you started on your journey to well-being, you can select from a variety of programs from beginner to advanced, the choice is yours.