Life as a mom is a busy one. There's no doubt about that. And, for the most part, moms with young kids have days that are packed with activity, generally all based around their offspring, leaving little time for them to do anything for themselves.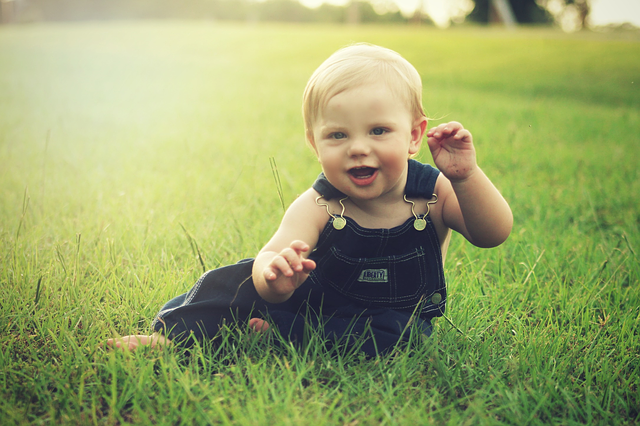 CAPTION: Kids are so cute, but they definitely take up a lot of your time!
But, even when it feels like you're rushing from one task to another, if you can spare a few minutes it's a great idea to take some time out for you. One way that millions of people do this today is by playing games online, and one game that is hugely popular with busy moms is bingo.
Why bingo?
There are plenty of reasons why people are drawn to play the simple and entertaining game of bingo, but some of them are particularly relevant if you're a mom with only a little spare time to hand.
Bingo's quick and easy
As a mom, you probably won't have hours of time to devote to leisure activities. That's what makes bingo such a popular choice. Games only take a few minutes, and with online bingo, if you have to go and do something else mid-game, your cards will still play through, and any wins get moved to your account automatically. Click here for more info on how to play bingo online.
You can also play bingo on a mobile, so it's an ideal game to play when you're waiting to pick the kids up from school, or passing time while they do an extra-curricular activity and you're sitting in the car waiting for them.
Bingo can create new friendships
On any bingo site, you'll find that each game is linked to a chat room. This means that when you have cards in play, you can also join in the chat room banter. A bingo site brings all kinds of people together, and generally you'll find everyone's there for the same reason as you – to have some fun and maybe win a prize. Chat moderators make sure that all players feel involved, but if you want to sit back and 'listen' rather than actively 'chat', you can also do that. For moms who feel a little lonely at home with young children at times, the social side of online bingo can be a real boon.
Bingo helps you unwind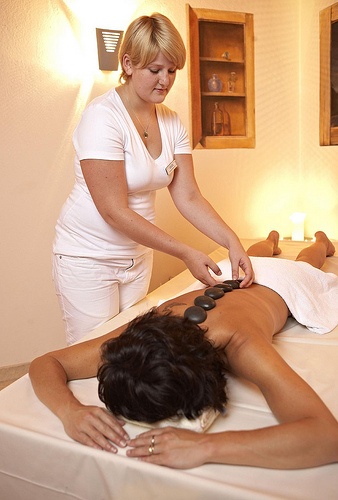 Photo by:  Hotel Zugspitze 
CAPTION: You may not have time for a massage, but you'll always be able to unwind with bingo
There are plenty of games out there which will require you to think logically or strategically, but when you're frazzled, you don't always want to play a game that makes you think. Online bingo doesn't demand concentration or mental dexterity – you simply pick which game you want to play and how many tickets, and then watch and see what happens.
While the game is undemanding, it's still exciting, as you never know who is going to win. Online bingo relies on the element of chance as much as the traditional game, so a win could come for any player at any time. Knowing that there's nothing you can do to influence the result also helps to make the game fun rather than stressful.
For five minutes of fun whenever you can squeeze it in, online bingo is an ideal choice for busy mommies. Try it today and see what you make of it!