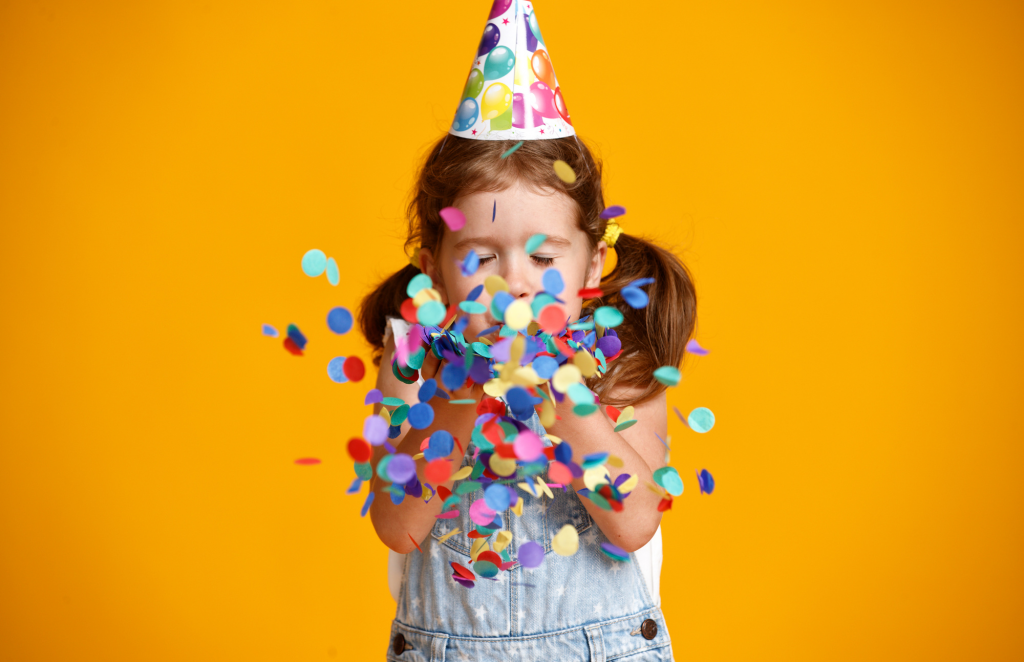 Does your child have a birthday coming up? Are you worried about what to do to make up for missing your child's usual birthday party?
Birthdays in quarantine can be difficult for adults, let alone for children! But there are still things you can do to make the day special for your child. Let's go through the 12 best ideas for your child's birthday celebration in quarantine.
1. Make It a Virtual Party
If your kid is old enough, moving their birthday party to the virtual sphere might be a viable idea. Group conferencing services like Zoom and Skype are a really great way to keep in touch with your family and friends during this time, and they're just as useful to make a birthday celebration a little more lively!
You'll just want to make sure you stagger the arrivals to keep the group small and stop the call from being too overwhelming. And, it'll give some wiggle room for technical difficulties and other such problems.
2. Throw a Parade
If you live in a suburban or rural area and most of your children's friend's families have cars, why not throw your kid a drive-by birthday party parade?
You'll all be able to stay properly socially distanced, and it'll help your child feel appreciated and love during this difficult time. Your children's friends can wave signs, play with noisemakers, and so much more — the possibilities are endless!
Plus, the process of planning a birthday parade for your child will entertain your children's friends as well, and help engage them in the birthday planning process. Their parents will surely thank you for lifting the mood as well!
3. Bake a Lot of Cake
Even if you're not big on sweets for your children, a birthday in quarantine is the perfect occasion to break some rules and sample plenty of delicious new cake recipes. Might as well splurge!
Birthdays are a once a year celebration, and it's really hard to have one isolated from other people, so it's really important to do what you can to make it special. If that's sugar, so be it!
You can also make the cake-baking a group activity, so your child can have fun and feel included in the process.
Here are a few different types of cake you may want to try baking for your child's quarantine birthday:
Cheesecake
Cookies and Cream Cake (double points for Oreo cookie crust)
Carrot cake with cream cheese frosting
Chocolate sheet cake
Rice Krispie square marshmallow cake
Red velvet layer cake
Homemade confetti cake
Chocolate vanilla cake
Candy turtle cupcakes
Ice cream cake
The above are just some of the cake options out there for you to try. Hey, it doesn't have to even be cake! You can try cookies, donuts, and more. The world is your oyster!
4. Take It Outside
If you have a backyard or safe access to a park, celebrating outside can be a really good way to help your kids have fun during a quarantine birthday party.
You can set up a campout, roast marshmallows on a bonfire, go hiking, and so much more. The possibilities are endless when you take your child's quarantine birthday party to the great outdoors.
Just make sure to pay attention to weather conditions, and be very careful about observing proper safety and social distancing measures if you plan to be in a place that other people have access too. After all, birthdays are important, but safety is really the most important thing.
5. Head Online
If you're looking for something more creative than a Zoom call, why not head to the video game landscape for your child's party!
Many video games, like Animal Crossing, are both safe for kids and allow for people to visit with each other within the game. This is a great option for engaging your kids with their friends in a creative and collaborative environment. Plus, it'll take up a lot of time, if you have other surprises in store for your kid's big day.
6. Go Heavy on Presents
Presents always help, right? Ordering your child the birthday gift of their dreams might help cushion the blow of COVID-19. Find out what will truly make your child happy this year, and (if you can afford it) buy it! When thinking about what to get your kid for their quarantine birthday, make sure it's something they can use given the current lockdown measures like a bike or a new video game console.
7. Plan a Theme Day
Making a themed party based on your kid's interests may help them enjoy their quarantine birthday more than they would otherwise! For example, if your child is a big fan of princesses, plan a day filled with tiaras, big poofy dresses, and Disney movies! For more theme ideas, check out the following:
Mermaids, fairies, and other magical and mythical creatures
Toy Story, The Incredibles, Cars, Brave, and the rest of the Pixar movies
Witches, gargoyles, and anything spooky and scary
Star Trek, Star Wars, and the rest of the great beyond
Mickey Mouse, Minnie Mouse, Goofy, and the rest of the classic Disney gang
Sesame Street and The Muppets
Hockey, Soccer, Tennis, and other sports games
These are just a few theme ideas you could try. Ask your child what theme interests them, so you make sure you know what they want out of their special day!
8. Rent Plenty of Movies
Is your child a big fan of the screens? Try renting a special movie (or several) for their special day. There are even options for online streaming, so your child's friends will be able to watch the same movies at the same time!
With all of the different streaming services out there, there is no shortage of funny, entertaining, and appropriate kid's movies so you can do a great movie marathon for your child's birthday party in quarantine.
9. Get Crafty
Having plenty of arts and crafts on hand may help make your child's quarantine birthday more enjoyable. Let's go through some crafts that your children may want to try out for their quarantine birthday:
DIY stocking piglets
Tissue paper box guitars and banjos
Slime and goo to play with
Tie-dye clothing and art projects
Bubbles and magic wands
Make-your-own-recycled-paper or flipbooks
As long as you have different supplies and materials, you'll be able to do tons of different crafts to cheer your child up on their quarantine birthday. Just be sure to stock up ahead of the big day!
10. Make a Montage
If you have a lot of friends and family who may not be able to jump on a Zoom or Skype call, why not make a video montage in celebration of your child's birthday? Have your family and friends send in video clips wishing them a happy birthday. Your child will know how much they're loved and appreciated by your friends and family, and it'll be a memento they can cherish for the rest of their lives, even once we're no longer confined to our homes.
11. Make a Blanket Fort
Everyone loves a blanket fort, right? So why not make a blanket fort for your child's birthday? You already have the necessary ingredients on hand, and it'll be tons of fun for the whole family. Make sure you have enough couch cushions, pillows, comforters, and the like to do it justice!
Once you have the fort built, the possibilities are endless. You can have a competition to make the best fort, have a blanket versus pillow fort war in teams, or stick to more chill activities like movie watching or board games. Making a blanket fort for your child's quarantine birthday really is a great idea with so many possible activities involved.
12. Go Scavenging
A scavenger hunt could be a great way to celebrate a birthday in quarantine. Plus, it'll take up a lot of your day, and it isn't terribly difficult to set up!
You can even find resources online to help you set up your scavenger hunt quickly, easily, and without wasting a ton of money. You should definitely look into setting up a scavenger hunt for your child's quarantine birthday party.
Making Birthdays in Quarantine Special for Your Family
It's not as hard as you think to celebrate birthdays in quarantine for your kids. As long as you're creative and do your best, your kid will have just as good a birthday as they would have before lockdown!
Are you interested in reading more about other, related topics? Check out some of our other blogs.