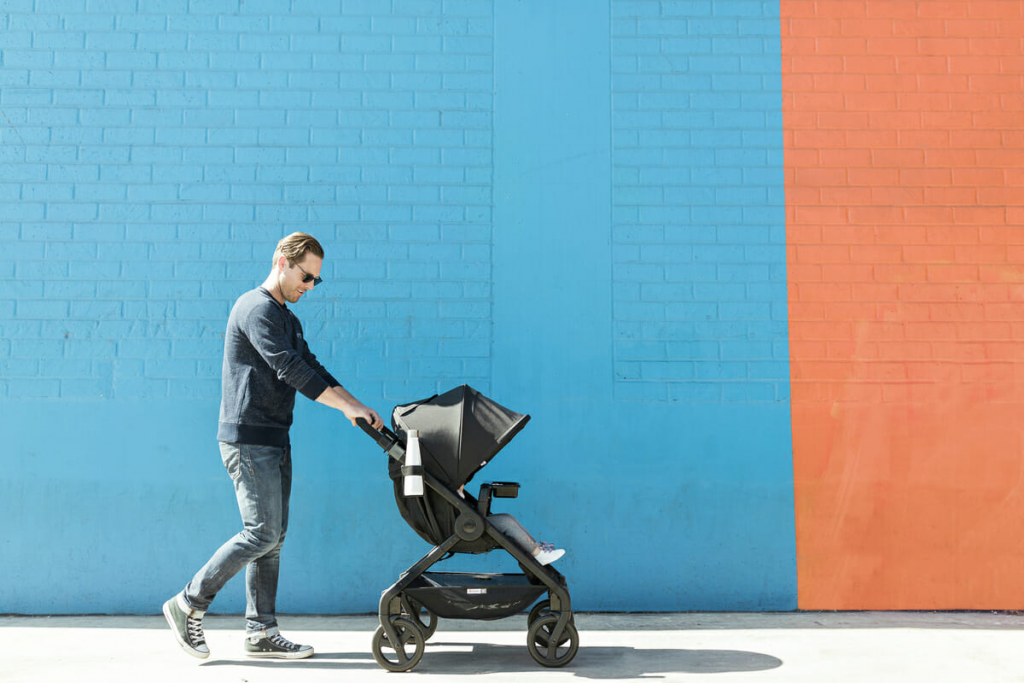 Babies play a vital role in every family, and seeing their godly toothless smile is very memorable. As they balance to sit by themselves, every parent will wish to take babies out to make them enjoy the outer world. So, most of the parents will wish to buy strollers for their babies to make them enjoy the ride as well as an outing. But before buying one, there are certain factors to be considered to offer you're a comfortable and safe ride. This article discusses a few important factors in the following sections.
1. Pick a suitable stroller type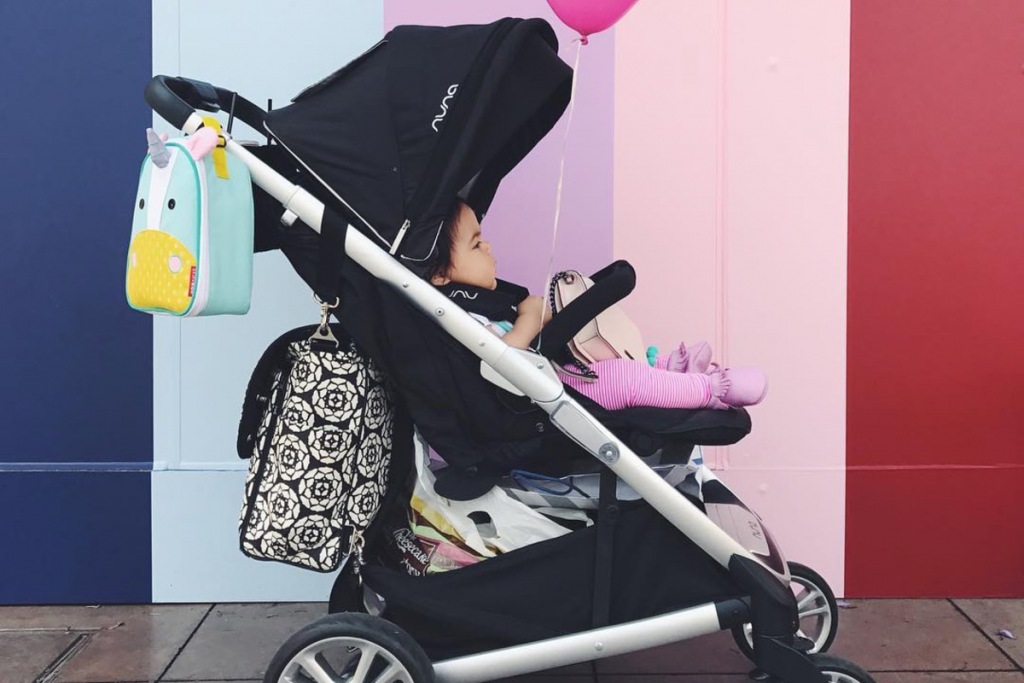 This is a very important factor because, based on the requirement, an appropriate stroller type has to be chosen. If you go for frequent outing or traveling, then instead of buying ordinary strollers, choose a traveler type. If your babies can sit by themselves with the proper head fixed, then you can choose umbrella type strollers. If you opt for a compatible model, then buy a stroller that occupies less space with a folding option. If you are a morning or evening lover of walking and jogging, then you can choose strollers with three wheels.
If you want a super high quality and sturdy stroller, then a full stroller will be an apt choice. Because they have various features like a snack tray, wide seat and comfortable seats, transformable based on the baby weight and height, and the tires are also very strong and offer 360-degree wheel rotation.But the only drawback with this model is, the size is very large and very heavy to carry.
Imagine you have got twins and you need to buy a stroller for them. Mommyhood101 comes with a special option for twins with a double stroller. In this model, one baby can sit next to another baby or back-back. But the width and weight will be heavy than the normal stroller.
If you want your stroller to be a 2-in-1 choice, then you can opt for a car seat carrier, where they can be used as a car seat for babies and transformed into a stroller, with unfolding the wheel options.
So, based on the requirement and looking into Mommyhood101's reviewsabout the stroller types and its significance, parents will be able to make an appropriate choice.
2. Buy the one that comes within your budget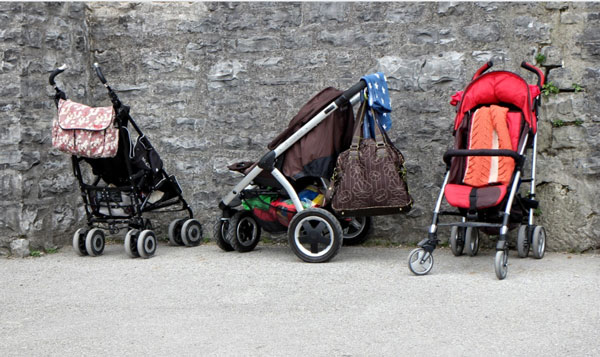 There are many options for buying a stroller type. The parents must choose the one as per their needsand also pay attention to whether they all within their budget setting. Because there are a lot of other essential products that have to be bought for your precious babies, so when it satisfies the safety and comfortable criteria and falls within the budget, then never hesitate to buy them.
3. Choose the product based on the baby's requirement
The strollers come with various options like there will be cup holders, trays, seat belts, sunshade, double padded seats, 360-degree rotating wheels. So based on the requirement of your baby, choose tan appropriate stroller.
4. Choose good quality wheels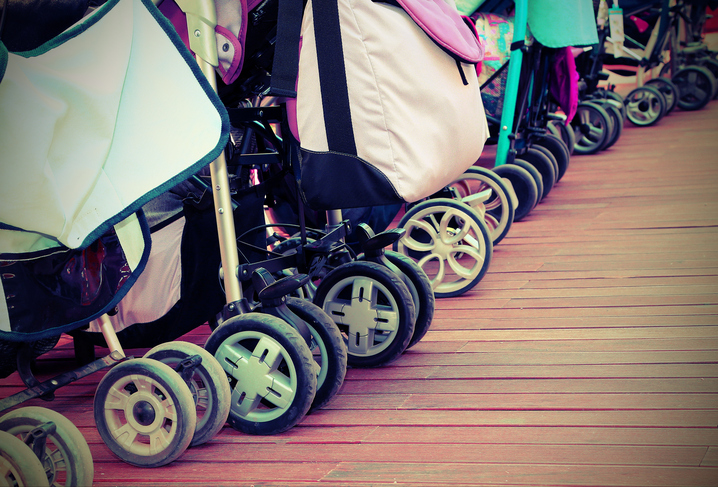 This is a very important factor while choosing strollers for your babies. As the wheels offer complete support and able to balance weight, always choose a stroller that has sturdy wheels and 360-degree rotating wheels. The road on which you take a ride may be smooth or harder. So, the parents must choose the one in which the stroller willsbe able to safeguard from toppling from any kind of road surface.
5. Compatible
If you want your baby strollers to be taken while traveling in a car, choose one which will be easily foldable and kept on the rear side of your car. If you buy a bigger stroller, then they will not fit behind the car trunk, and you can use only to the nearby house roads or must you must buy a new one.
6. Ensure whether the stroller is safe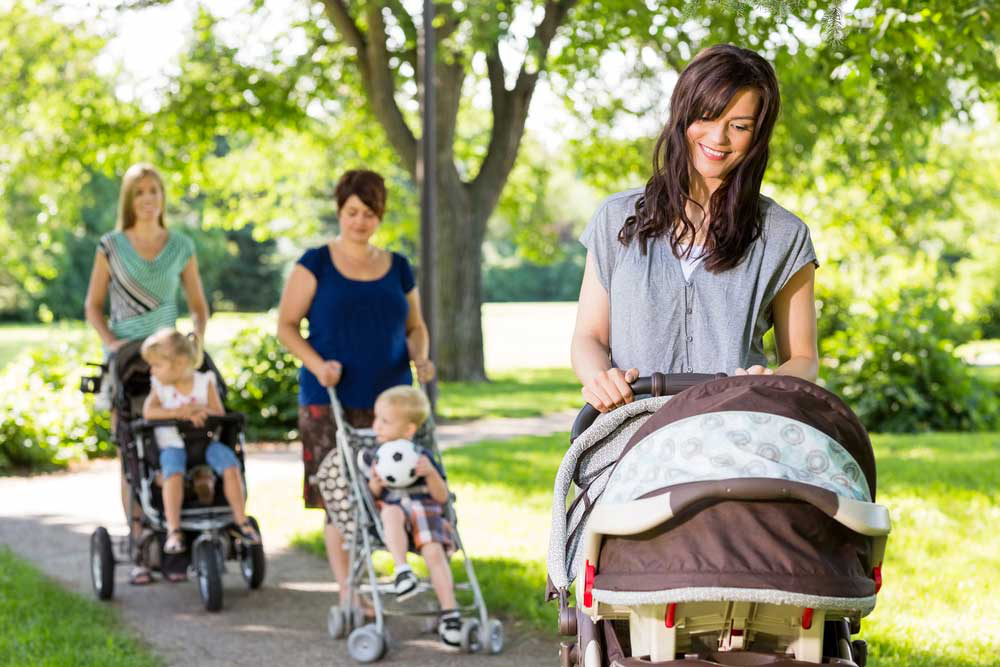 Always buy a stroller that has wheel clips because, without clips, the wheel will start to rotate and make the stroller to run. Also, always ensure whether the stroller has seat belts, as the baby cannot peak while riding when they fastened with seat belts.Also, the babies are very sensitive and check if the stroller has nicely molded nooks and corners without any nail protrusions and sharp edges.
Check whether the seats are comfortable and ensure they do not go back very further, which might make the babies feel frightened. If you have decided on a product, check for customer reviews of that product, and decide on whether it will be a good choice to buy them.
Thus this article has given a deep insight into the factors to look for before buying a stroller for the babies. mommyhood101 comes with a range of baby strollers and other baby products, which are safe and 100% natural for the babies.