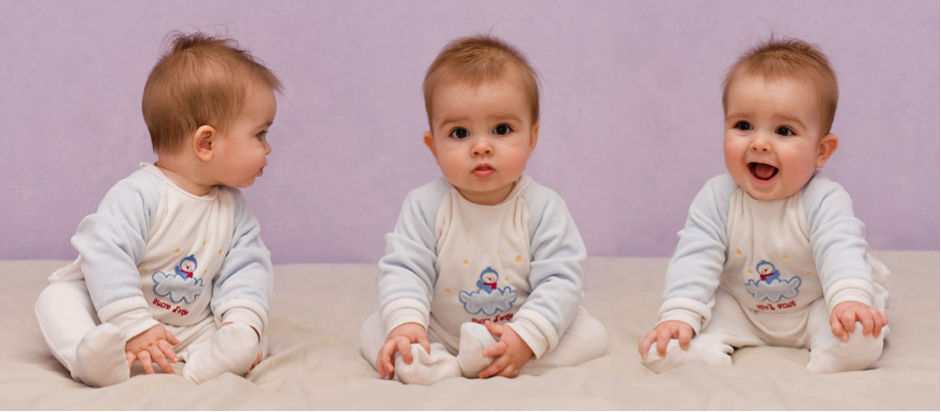 When it comes to baby gifts, the giver is usually painfully unimaginative. So uninspired – and at the risk of sounding sexist – a guy could be conscripted to make the purchase. Let's say it here: you do not want to be one of "those" people, who present gifts so generic that the expectant mum will not remember the giver by the time her infant arrives.
Online Options
Luckily, today's technology will allow you to purchase baby gifts online – you can give an expectant mum an expected gift… or you could choose the proverbial "out-of-the-box" option.
The Priciest Options
There are, however, traditional gifts that pregnant women will expect (and not necessarily need). These include:
The "classic" heirloom piece, a Tiffany silver, handled, baby cup. It's not inexpensive, at about $815 (AUD), tiffany.com. There are even Elsa Perietti Tiffany baby cups (differently themed) for the paltry sum of $570 (AUD) for a cup. A cup.
Another "classic" from Tiffany, is a silver baby spoon and the legendary jeweller makes several from about $185 (AUD) to $215 (AUD). Choose from Tiffany Bows: Elsa Peretti Padova, Full Heart, Apple, Open Heart, Eternal Circle, Sailor, Loop, Faneuil, ABC Bears, Ballet, and Baseball.
Sure, the distinctive blue box is impressive, but unnecessarily expensive, are baby-room geared ceramic banks, and sterling-silver banks, available as a sailboat, rocket ship, submarine, propeller plane, and racing car, ranging in price from $3550 (AUD) to $4120 (AUD). Look for a $995 (AUD) photo frame, a tiny baby comb with a tassel for $256 (AUD) and, the piece de resistance, baby décor at its "finest" is the Tiffany Enchant Scroll Square Box with sapphires, at nearly $40,000 (AUD).
On the Other End of the Spectrum
On the other hand, if you're crafty, you can knit a pair of baby booties for the price of yarn.
Precious Baby Gift Boxes
Whatever you give, your friend, the expectant mum, will express gratitude. But why not make her genuinely ecstatic – and not break your bank. One of the most precious and useful gifts are baby gift packages, created by companies like Baby Gift Box, which offers baby boxes, nappy cakes, and baby shower presents, themed to the mum's interests and preferences and a multitude of choices. The various gifts sets are available for delivery anywhere in Australia.
Prices for the complete sets range in price from $59.95 to $129.95 (AUD) – and will fit your budget. For example, one of the "Just Launched" boxes is the "My Winter Wardrobe – Deluxe Little Train." Included in this package are items every guest will "ooh" over – an adorable 100% cotton winter romper with a three button crotch for easy dressing, keeping your bub nice and snug – and well accessorised, three pairs of matching train socks, matching 100% cotton bib, matching 100% cotton blanket, a Buddy Bear (from Korimco), a Baby Box with the baby's name personalised on it, or, if the baby doesn't have one yet, it can read "For Bub." Finally, there is a personalised greeting gift card.
The above-mentioned box is just one of way-too-many-to-name here choices, designed for girls and boys or as-yet-undetermined baby. For one inclusive price you get a fully coordinated, completely adorable gift set – things that everyone will coo over in delight at the cuteness, but the mum will revel in the practicality.