September is nearly here, which means back-to-school shopping and prepping have officially begun. Even with a few weeks still left of summer, you've likely found yourself rushing around the house or store in a panic. How will you get everything done before yet another school year begins?
For starters, stop spending so much time in the kitchen. Cut your prep time in half and let your oven do all the work with these quick and easy recipes. Even your pickiest eater is bound to enjoy at least one of them.
1. Baked Spaghetti
If you're torn between lasagna and spaghetti, whip up a batch of baked spaghetti. This hearty casserole combines the best of both worlds to create the ultimate cheesy, saucy dish. Plus, you can easily make it ahead of time and freeze the leftovers.
Simply toss cooked spaghetti with raw eggs and parmesan. Then, layer the spaghetti, ricotta mixture, meat sauce and mozzarella on top of one another in a nine-by-thirteen-inch dish. Bake for a total of 45 minutes and garnish with fresh parsley. Slice and serve just like you would lasagna.
2. Teriyaki Turkey Meatballs
Do your kids love meatballs? While they often serve as a side dish, they can also become the main course like in this turkey meatball recipe. Enjoy sticky sweet balls over rice with green onions and extra sauce. All you need Is half an hour and a few basic ingredients.
First, combine the meatball ingredients and use a cookie scoop to shape them into spheres. Bake for 10 to 12 minutes and make the teriyaki sauce in the meantime. Then, coat the meatballs in a cornstarch mixture, allow them to simmer in the sauce for a few minutes and serve hot.
3. Sausage and Mushroom Tagliatelle
Some children think mushrooms are gross. However, those who enjoy their earthy flavor will love this sausage and mushroom tagliatelle. Twirl your fork into a creamy, dreamy bowl of this Italian dish and don't hesitate to add veggies like spinach or broccoli. The kids need their greens, right?
Mince a few sausages and cook until brown all over. Then, saute your onions and mushrooms in a skillet. Add a half cup of water, simmer for three minutes and add the sausage mince. Stir in the cream, season and simmer again. Finally, cook the pasta and combine with the rest of the ingredients. Top with parsley and parmesan before serving.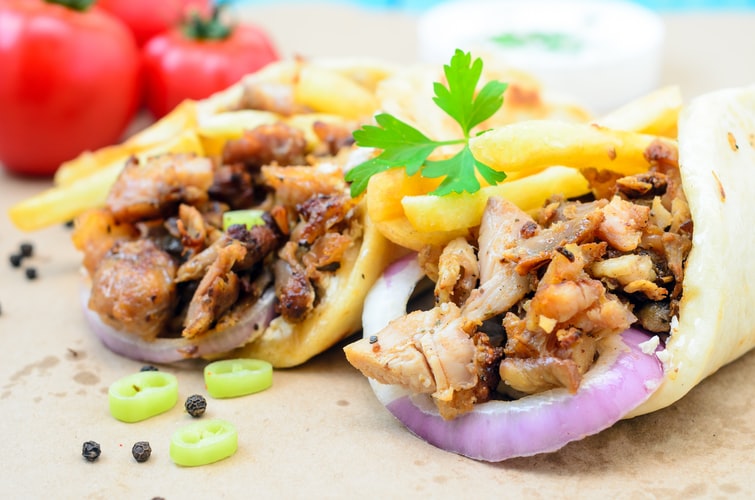 4. Sheet Pan Steak Fajitas
Switch things up this Taco Tuesday with sheet pan steak fajitas. This crowd-pleaser is super easy and can be thrown together in less than an hour. Plus, it's an easy way to sneak more essential nutrients like fiber and vitamins A and C into your kids' diets.
Combine your spices in a small bowl and set them aside. Then, add steak, onions and bell peppers to a large bowl with oil and minced garlic. Mix, sprinkle the spices over it and mix again until evenly coated. Arrange the mixture so it lies flat on a baking sheet with no overlap and cook for 12 to 20 minutes. Serve with warm tortillas, lime wedges, cilantro and anything else your hearts desire.
5. Steamed Clams
Most parents shy away from cooking seafood at home because they think it'll be difficult. However, cooking foods like muscles and clams is pretty easy once you get the hang of it. Just remember to prepare about half one pound per person if you plan to serve them as the main dish.
First, identify any cracked and damaged shells and toss them out. Then, place the steamer clams in a large pot of water so the liquid covers them by a few inches. Add salt to the water and allow them to soak for an hour. Drain, rinse and soak the clams again in another pot of water. Rinse and repeat until clean. Finally, boil them in a covered pot until the shells open wide. That's when you'll know they're done cooking.
7. Caesar Shrimp and Avocado Noodle Bowls
Hot summer nights call for cool noodle bowls. This one is especially ideal for weeknight meals as its incredibly easy and versatile, not to mention delicious. The tangy lemon and parmesan flavor combo is sure to leave your kids begging for seconds, and it's so healthy you won't feel guilty dishing up some more.
Make the sauce while the shrimp cooks in a skillet over medium-high heat. Flip with tongs and cook until golden-brown on both sides. Mix the rice noodles, sauce and arugula in a large bowl and toss to combine. Then, divide the noodle mixture between serving bowls, top with shrimp and avocado and drizzle with sauce before enjoying.
Keep It Simple
When it comes to making the best back-to-school dinners, keeping recipes simple is the smartest way to go. Luckily, all of the above are easy enough to make while you single-handedly help the kids with their homework, feed the dog and water your houseplants. Dinner will be ready before you know it!