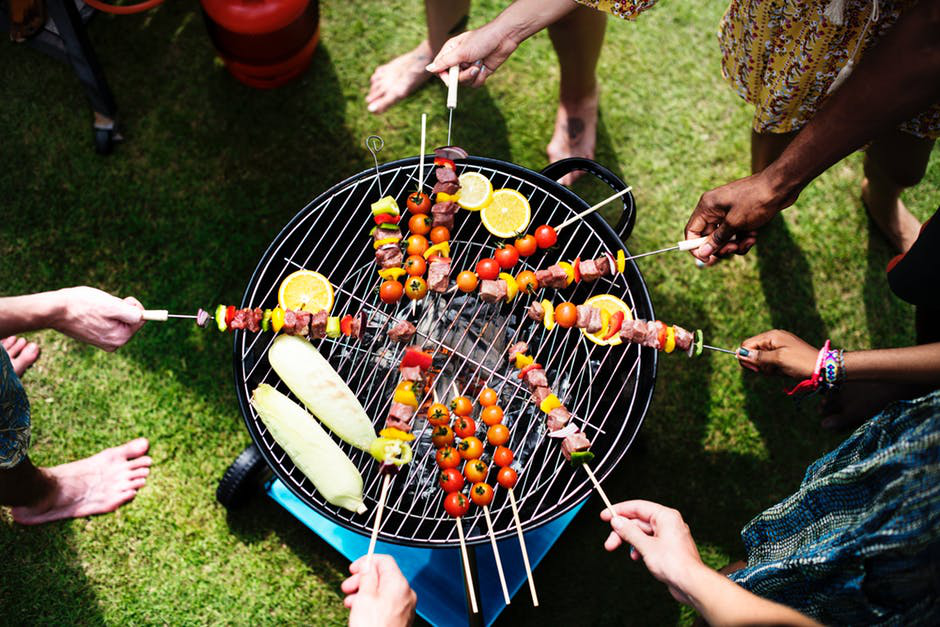 It's summertime and you love having fun in the sun! But when you look out into your backyard, does it seem a bit lackluster?
Don't let a boring backyard bring on the summertime blues. Create a sunny day oasis with https://www.globosurfer.com/best-outdoor-patio-furniture/ that's worthy of any barbecue party or stay-cation! And the best part is, you can do it all yourself.
Let's look at 10 DIY backyard ideas that will turn it into your favorite summer destination.
1. Hang a Hammock for Midsummer Naps
Nothing says lazy summer days and relaxation quite like lounging on an outdoor hammock.
Hang a hammock between two shady trees or find a quiet corner on the patio. If you don't have a place to hang it, you can either buy a hammock stand or build one yourself.
It's the perfect place to read a book or simply enjoy the warm summer evening breezes.
2. Cozy up to a Fire Pit
Fire pits are one of those DIY backyard ideas that's fun for the entire family. And it's super easy to build!
Pick the perfect spot in your backyard and dig a hole 4' wide by 12" deep, keeping the side walls slightly angled out. Fill the bottom of the hole with lava rocks and line the walls with fire bricks.
Cut several inches of grass away for safety then surround the rim with flat rocks.
Now it's time for s'mores and campfire stories!
3. Tire Swing Fun
Have a spare tire laying around? Transform it into a fun backyard tire swing!
After cleaning the tire, gather the kids together and paint it any way you like. For example, paint it a favorite color, have it look like a ladybug, or a colorful rainbow.
First, prep the tire with a spray primer. Then use non-toxic outdoor paint, preferably a durable commercial grade paint. Once it's dry, add hardware and a chain then hang it from the backyard tree.
It's swinging fun that will last for hours!
4. Outdoor Movie Theater
A favorite DIY backyard project is setting up an outdoor movie theater.
There are several options for creating a movie screen. If you have a blank wall on the house or garage, hang a white cloth on it. If not, attach the cloth between two wooden posts or PVC piping.
You can even hang the white cloth from a rope tied between two trees (just make sure to anchor the cloth to the ground so it doesn't flap in the breeze).
Fill large, inflatable pools with blankets and pillows for movie watching comfort. You've now got yourself a backyard movie theater the whole family will enjoy!
5. Dine Alfresco
Barbecues, parties, and brunch – oh my! Outdoor eating is a summertime staple.
Set up a small bistro table set under a tree for shaded brunches or a retreat with a cup of coffee. For those larger family dinners and parties, picnic tables or an outdoor dining room table on a patio does the trick.
You could also set the mood by adding string lights overhead.
Find out more barbecue kitchen must-haves here.
6. Build a Pergola
For those with a more woodworking flare, building a pergola is the DIY backyard summer project for you.
Pergola's are great for creating a focal point in your backyard. You can build them over a patio, hot tub, or for decoration in a garden.
Give them an earthy look by growing blooming vines up the poles. Add string lights to give a patio a warm glow. Or string a canvas canopy overhead to provide needed shade.
7. Create a Water Feature for Soothing Sounds
It's amazing how much the sound of water can help us relax and feel cooler on hot summer days. So give your backyard a DIY water feature.
Pick the perfect spot near your patio and dig a hole big enough to hold a small pond liner. Surround the edges with flat stones. Build up these stones to create a small waterfall, also using tubing and a water garden pump.
Then decorate around the pond with flowers and greenery to give it that lush feeling.
8. Outdoor Forts
Nothing is better than building a fort, no matter how old you are! And you don't have to be a master builder to construct a cool one. There are lots of ways to build a backyard fort!
Use PVC pipes, connectors, clamps, and an outdoor cloth. That large cardboard box you don't know what to do with could become a great fort by cutting out windows and decorating with paint. Or simply decorate up a camping tent.
Forts are all about using your imagination, so let it run wild!
9. Sandbox Sailboats
A sandbox is a fun and creative way to have your child play outdoors. But why not kick it up a notch by turning it into a DIY sandbox sailboat.
You can use any sandbox or find one that's shaped like a boat. Secure two wooden posts to the side with a rod attached between at the top. Then drape outdoor fabric (the sail) over the rod, tying it to the ends of the sandbox with hardware and rope.
The fabric not only acts as the sail, it provides your child with shade during those sunny summer days.
10. Entertain on a Pea Gravel Patio
If you don't have a patio to entertain on, a great DIY backyard idea is to build one! No cement pouring required.
Frame out the area you want as a patio with pressure treated 2×6's. Then cover the inside with weed blocking fabric, securing it down with metal stakes. Then simply fill the frame in with pea gravel, raking it in until it's even.
It's a great place to set up a fire pit, barbecue, and outdoor dining space!
Create a Summer Destination with DIY Backyard Ideas
Get out and enjoy the outdoors. With these DIY backyard ideas, you will turn this into the best summer ever!
Want to get your hands dirty with more DIY projects? Check out all our ideas on the DIY/Home blog!