When you're a single mom, you're juggling so many responsibilities. However, it's still essential to maintain an oasis that you enjoy coming home to. You don't have to create a home that's lavishly ornate to feel like you're living in a beautiful oasis. Plus, when you have children, it's important to make sure the space is easy to clean. Thankfully, there are a few ways you can live in a one-bedroom apartments for rent in Hampton with your children and make it feel like a functional and beautiful home.
1. Maintain Practical Storage Areas
When you have children, you'll naturally collect various items like books, toys, and clothing. To stay on top of everything, it's best to develop storage systems for everything. If your children love to play with toys in the living room, purchase an ottoman that doubles as a storage unit for toys. At the end of the night, they can clean up their toys and place them in the ottoman storage unit. Once they're in bed, you can put your feet up on the ottoman and peacefully enjoy a hot cup of tea. Clever techniques can be used for storage in the kitchen and bathroom as well.
2. Invest in Functional Pieces
It's not uncommon for parents to want their own space. You can still enjoy this if you find a 1 bedroom apartments on rent.com. Just give your children the bedroom, and you can take the living room. Instead of feeling as though you're sleeping in a common area, transform it by purchasing a divider covering the place where you're sleeping. Purchase a daybed for the living room, then use daybed covers to turn it into a sofa when not being used for sleep. Purchase bunk beds to create more floor space for the children in their bedroom. The more floor area you can have, the more spacious a room will feel.
3. Use a Minimalist Approach
Try to cultivate a clutter-free zone in your home. If something doesn't serve a purpose, get rid of it. Once you notice that your children aren't playing with toys for a few months, develop a cycle to donate, throw away, or sell the toys. Do not cultivate a junk drawer. Instead, have an organized mail system. As you develop a minimalist approach to clutter and items in your home, it'll feel a lot lighter.
4. Utilize Wall Space
If you're struggling to find room in the kitchen, bathroom, or other areas of small living space, use the wall as storage. In the bedroom, purchase floating shelves for books and other items. In the bathroom, use hanging racks for towels and other things. In the kitchen, secure a spice rack to the wall to create more space in your cupboards.
5. Add Accessories
Don't forget to make the space look lived in and comfortable. Swap out different pillows on your daybed and living room furniture. Add a few candles and a flower arrangement centerpiece for the dining room table. Even if you have carpeted flooring, an area rug can fill a space and add dimension. Hang big, thick curtains, and create lovely window treatments. Put pictures of your family members and friends on the wall. Create a gallery wall with fun quotes and beautiful artwork.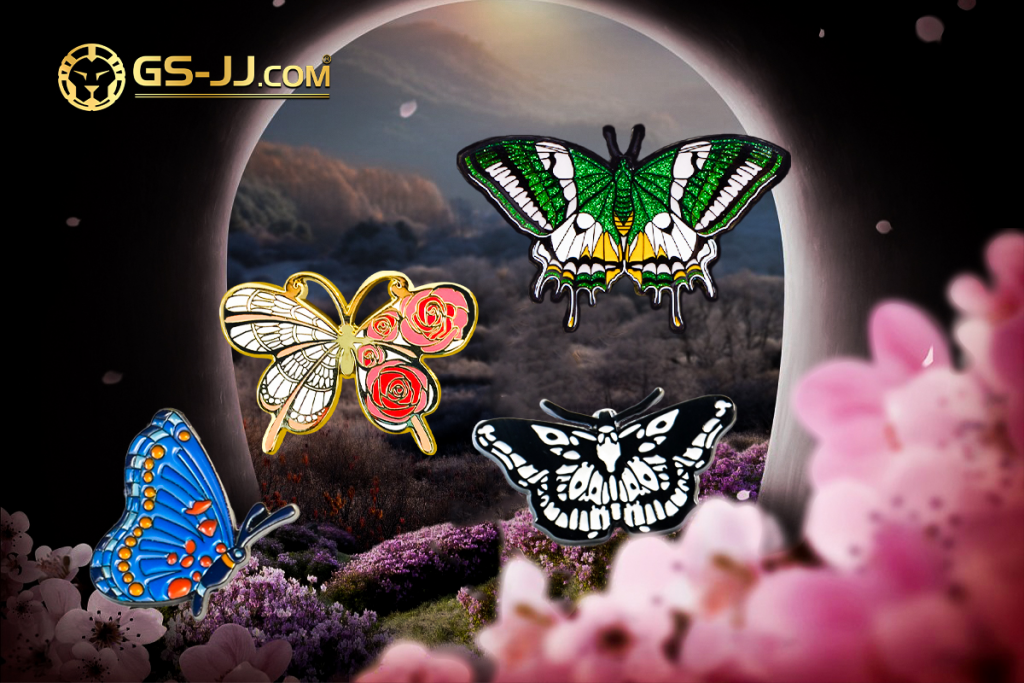 Designing commemorative custom pins and pinning them on a vision board that can be hanging on the wall is the most sought-after wall decoration ideas to satisfy for more color, style and inspiration for your space. Different pin collections will have different views of the interior. They are also a reflection of the overall decoration style. During the festival, you can also change them on the board to make it conform to the festival atmosphere. Check out GS-JJ to get to know more about it!
As you utilize these tips, take time to peruse platforms like Pinterest and YouTube to find inspiration and creative concepts. You don't have to spend a ton of money or have a lot of room to make a one-bedroom apartment feel like a fantastic home. By implementing these tips with your style and flair, you can create a home that you and your babies look forward to living in.