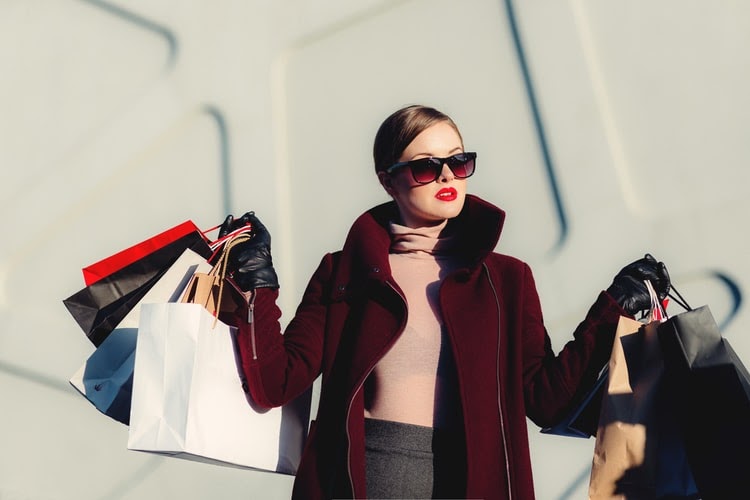 There are many different types of reusable shopping bags available in the market. And confusion always arises when we have to pick one out of several. Whether you are buying 1-2 bags for your daily use or thousand of foldable reusable shopping bags for your business, choosing the right one is always tough. But the selection part can become easy if you know about the different fabrics used in making reusable shopping bags. Here are some popular materials you must know about:
1. Polypropylene
It is a type of fabric that is made out of reused plastic bottles. And this is one of the reasons why it's the cheapest material used in making shopping bags. These bags are generally found in grocery shops. Talking about features, Polypropylene bags are very strong, easy to produce, water-resistant and are available in a wide range of colours. Also, they are best to store food items as there's no chance of water leakage.
2. Polyester
This is another cheapest fibre as the polypropylene, used in making reusable shopping bags. You will find these bags in every retailer shop, due to its low price. Polyester bags are water resistance, foldable and don't develop wrinkles even after regular use. But these bags are made from a synthetic fibre, which means they are not biodegradable. Despite being non-degradable, these bags can be recycled and reused, which is an excellent quality of this fibre. Also, polyester bags are best for those who wish to spend less on reusable shopping bags.
3. Nylon
Nylon is one of the most popular choices for reusable shopping bags. It is the best substitute for silk until now. The benefits of using nylon bags are mostly the same as that of polyester bags. But still, there are some advantages, making it a much better choice than polypropylene and polyester. For instance, nylon bags are lightweight and dyes very fast. Moreover, these bags are very affordable, and sometimes a seller can give you a considerable discount if you purchase them in bulk. Also, nylon bags are available in many different shades, and the black colour is becoming trendy nowadays.
4. Cotton
Cotton is being used for thousands of years as it is easy to cultivate, highly durable and breathable fabric. Since it's production doesn't cost much, there's no doubt why manufacturers prefer to use it for foldable reusable shopping bags. Besides, cotton is a biodegradable material – another factor for which we love cotton bags. These bags are solid, durable and offer a smooth texture. Also, cotton bags are easy to clean and dry. You can throw them in your washing machine without worrying about any shrinking and water damage.
5. Hemp
Most of you aren't aware of the fact that hemp is much older than cotton. Also, it is an excellent choice for foldable reusable shopping bags. Unlike other fabrics, hemp doesn't require any chemical pesticide to grow. You can produce approximately six tons of this fabric per acre with minimum watering. Hemp has all those advantages that cotton have, with even more strength and durability.
6. Waxed Cotton
In simple words, waxed cotton is the advanced level of cotton. This fabric is a combination of natural and human-made ideas. To understand the advantages of using waxed cotton bags, first, you need to know; how is waxed cotton made? As the name suggests, when you coat a layer of wax on the cotton fibre, it becomes waxed cotton. Foldable reusable shopping bags made out of this material are rigid, water-resistant and moisture-proof. Moreover, these are very beautiful and are available in many different designs. Also, if you are a business person, you can use these foldable reusable shopping bags to gain more eyeballs towards your business.
Bottom Line
These are some most popular fabrics or materials used in making foldable reusable shopping bags. Listing them based on features and advantages can give you an idea of which one to choose. Moreover, if you find this blog useful then don't forget to share it with all your family, friends and loved ones. "The Earth is what we all have in common", save nature-save earth, use recyclables.
For more information about quality bags made from recycled materials check Tucker & Bloom