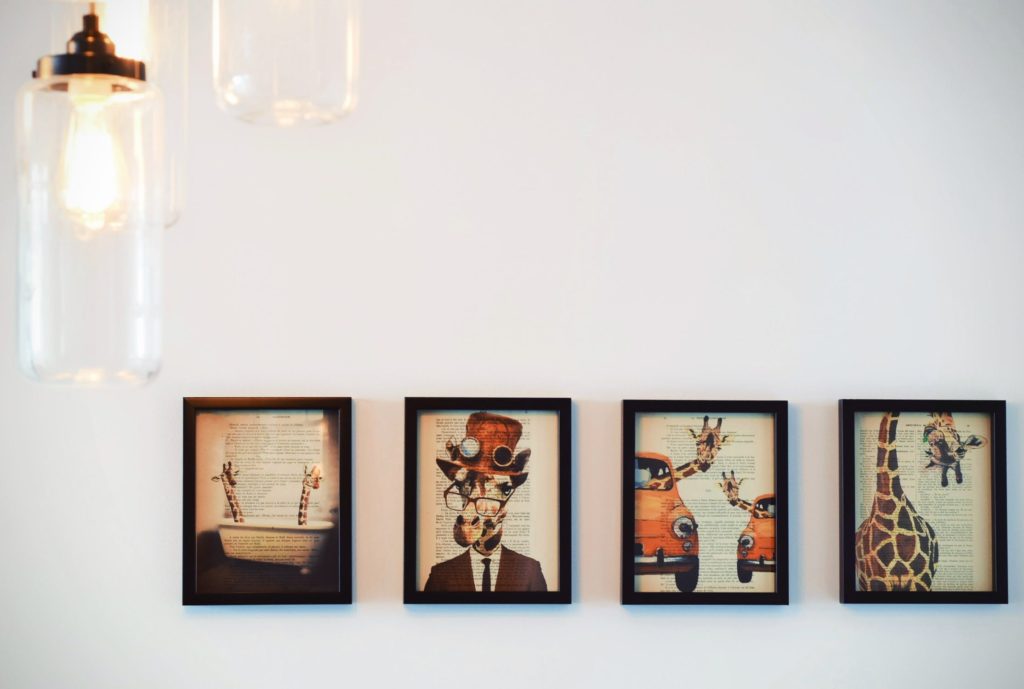 When you are going to decorate your new house, there are many ways to do. For most people, the way to decorate the wall is painting directly, however there are some people choose wall paper. But for many of us, decorate the walls with paint and wall paper is time-consuming and more expensive. Have you ever noticed that other decorating methods? I am suggesting you to check out the wall decals. It is very easy to install, remove, and beautiful also. Now, let's talk it in details.
First of all, wall decal is one of the simplest product to apply on the wall. You just need to choose a reputable shop to find the pattern you like, get it in your cart, paid. After 5-7 days, you will receive the decal. After that, you opened the package, seeing the decal product. Find out the pattern according to the instruction book, peel off the backing paper, applying the decal piece step by step on the wall while following the book. After all the decal pieces on the wall, you can use a credit card squeeze the bubbles out, then from one side carefully peel the transfer film off. Now, a beautiful wall pattern shows up in front of your eyes.
Secondly, wall decal is a wall decoration that very easy to remove. After it is on the wall for a long time, you may find it boring, and you want to add some freshness to your home. Now, I am telling you the way to remove the decal. You can just peel it off directly. But if your wall is old and not strong enough for this project. You may use a hairdryer to soften the wall decal several minutes, then peel it carefully and slowly. There will no residue on the wall left either. That's why people love the vinyl wall decal very much.
Last but not least, wall decal refreshes your home with happiness. It brings you a new atmosphere no matter where you applied. Such as, living-room, bedroom, nursery room, dining-room, washing-room. Or even the office. There are various pattern for different places, and for different people. It is really popular for young people since most of the young are renting house. They can change their home quickly and economically and many of them are customizing the quotes they love, it really shows their personality, life style, way of life. I have to say that wall decal is really a good product.
So, what are you going to choose to decorate your room when you are living a new house? I will surely choose wall decal for the reason above. It is simple to install, easy to peel off, and brings our home many beautiful moments, makes house a home with happiness and love. I hope you can try this one day, then you are definitely loving it without hesitation. Here is the official website: www.fancywallz.co.uk