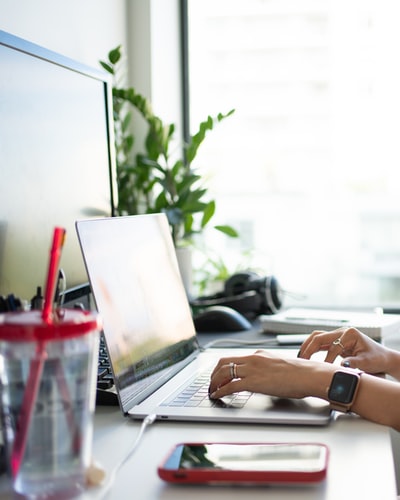 You've already taken the plunge and decided to work from home permanently. You've renovated the basement and turned it into your home office, and you're pretty proud of your accomplishments. But now that you look around you realize the home office isn't quite as comfortable as you'd like it to be.
A comfortable and inviting workspace is important to not only getting your work done but to your productivity as well. Below, you can find a few things that could improve your home office and make it a more comfortable place to work for you. 
Get It Off Your Desk
It's hard to be comfortable in your office if you have to strain your neck to see your work on the monitor. You already know that you need an uncluttered desk, and a comfortable chair to be able to work, but did you know that a monitor mount can make things a whole lot easier? In addition to freeing up desktop space, it gets your monitor up to a level where you can see it easily, which makes it better for your back, neck, and eyes as well.
Check Your Lighting
Ideally, your workspace should have plenty of windows and a lot of natural light which you can control with roller shades herriman shutters or window shades. However, if your office is in the basement, that might not be going to happen for you. If you do have a window, make sure to put your desk near it, so that whatever natural light there is will shine onto you. You also need a desk lamp and task lighting. Not having enough lighting is not only bad for your eyes, but it's also bad for your morale and productivity.
Get Your Wires and Cables Under Control
Everyone can agree that wires and cables get out of control quickly. When they do, they become not only annoying, they become dangerous and a fire hazard as well. Get your wires under control, to make your office neater, more comfortable, and organized. This will make it easier for you to work.
Keep it at a Comfortable Temperature
The temperature in your office is extremely important if you want to get anything done. It's hard to type when your hands are cold, and it's hard to concentrate when you're sweating. Make sure the vents are turned on in your basement office, so the air and heat can get in. If you don't have vents in the basement, consider installing a window unit, a small heater, or a few fans to keep you comfortable.
Personalize Your Decor
There's nothing more comfortable than an office that's decorated to suit your personality. The more welcoming your office is, the more likely you'll want to get in there and get work done. Choose something that speaks to who you are or something that gets the creative juices flowing. You know what you like, use it to make your home office your own. From inspirational posters to little knick-knacks and plants, make it yours and you'll enjoy being there every day.
Don't forget to Take Frequent Breaks
The most comfortable and chill office in the world isn't going to motivate you if you don't take care of yourself. This means taking frequent breaks when you're working, instead of just trying to work straight through. If you have to, set a timer to remind you when you need to get up and do something else for a bit. You'll be more productive when you do.
These are just a few of the top ways to make your home office your own, and comfortable enough that you don't mind working in it. Your office, like your home, should be your castle.