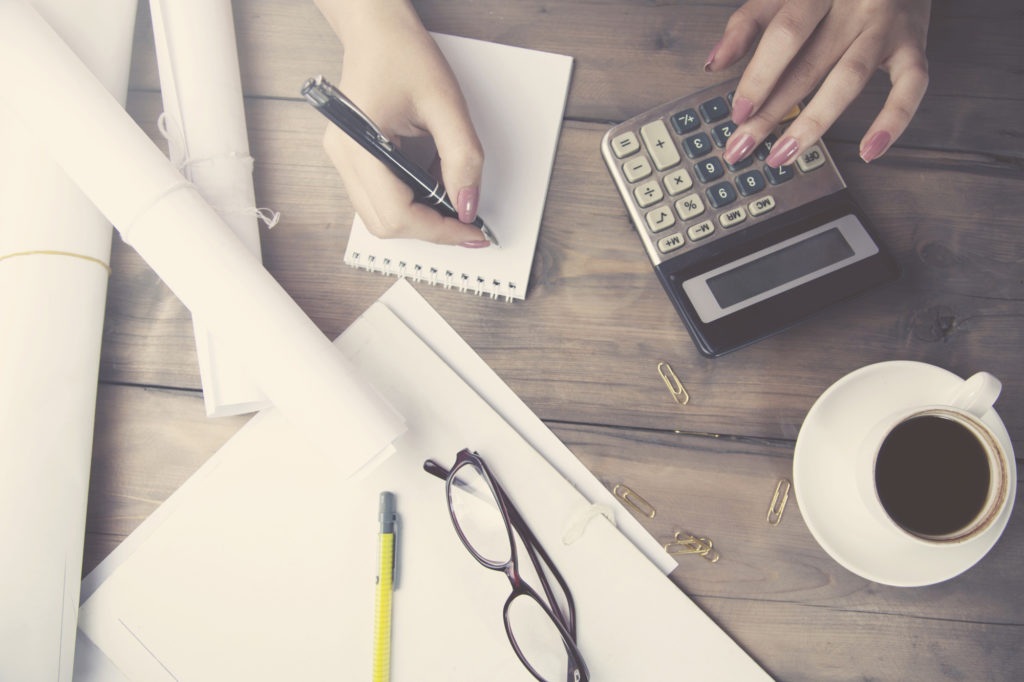 Don't get stuck with an unmanageable mortgage for the rest of your life. Instead, budget wisely and buy a house you can comfortably afford. Check out these 10 financial tips to try when budgeting for a house.
"It is not a salary that makes you rich; it is your spending habits." -Charles A. Jaffe
Most people have the mentality that once you are making a lot of money, you are automatically rich. That couldn't be further from the truth. To be wealthy, you need to first get out of debt.
Budgeting helps achieve that.
Rather than a see a budget as a restriction to what you can spend, think of it as a tool that permits you to spend without feeling regret or guilt. Here is a compilation of tips you need when budgeting for a house.
Know What You Are Spending Your Cash On
Step one is quite easy.
You only need to know how much cash you have been spending and where it is going.
Start by looking at what you are bringing in, and the amount spent each month.
In this case, you need to groups your expenses into various categories such as entertainment, rent, groceries, water, electricity, internet, etc.
How Much Are You Saving?
After you have known your expenditure, get to know how much money you have left as savings. Savings are at the center of a household budget.
If you have no clue what you are saving once you spend, it becomes difficult to know whether you have enough savings.
Most people do not think about saving. In fact, if you subscribe to hedonism, you probably spend all you can today because "YOLO."
In as much as you only live once is true, you do not want to learn about the value of saving the hard way. And that's assuming you haven't had to do so already.
Not knowing how much you are saving is not the best idea if you are thinking about buying your first home.
Building a Healthy Savings Account
Saving up to buy your house in cash might take you some time. Thankfully, you can get a lender to give you this money through a mortgage.
However, if you plan to take out a mortgage when buying your home, having a savings account will help.
This is why it is important to start early. When your lender sees that you have a savings plan, the chances of getting the money are much higher.
Nobody will be excited to lend you their money if they believe you are only to depend on a basic salary–which is probably all spent before you can save a coin.
It is nearly everyone's dream to own a home. If this is something you want really badly, you need to ensure you do everything you can to make it happen.
Make Sure You Have a Good Credit Score
You cannot buy a home if you have a bad credit score. You will not get a loan.
Thus, you need to check all your documents months before buying the home. Get assistance from a financial advisor where necessary.
Speak with a Financial Advisor
Sometimes it makes sense to talk to a financial advisor. You do not have to be ashamed of financial illiteracy or simply needing an extra pair of eyes to look at how you are managing your finances.
Financial advisors are experts in this line of work. They have experience and most importantly the tools that will help you achieve those long-term goals you've set for yourself.
It is essential to find an advisor that will help you with budgeting. Additionally, find a professional who helps you track net worth would be efficient.
Doing this will allow you to keep a close eye on your savings as well as your debt level too.
Essentially, it will help you know whether you are in the position to buy a home now, soon, or if you need to wait a while.
Tell Your Money Where to Go
Having a financial plan allows you to know exactly where your money goes. Most people can barely know what they spend their cash on. As a result, retracing their steps to find out why they are suddenly left with nothing in their pockets becomes hard.
When you want to buy a house instead of renting, you need to take charge and budget appropriately. Be the one to control your cash and not the other way around.
Ensure a Steady Income
Is your source of income steady? You do not want to buy a home on a mortgage if you do not have a reliable source of income. This will only lead to foreclosure, and you may end up in debt, and with no home.
Research Well
Researching is all about getting to know the cost of the home you would like to buy. This includes the mortgage, the utility cost, and other fees.
This also means you should learn about the prevailing real estate market. If you are thinking of buying a home in Strathpine, for example, do your homework on the buyer's market first.
Take your time to know how much you can afford to buy now or in the near future. Making use of a mortgage calculator can be quite helpful for your research.
Spend What You Have Left Once You Save
When you write down a budget, you get to know exactly what you are doing with your money.
This helps to give you a sense of control over your cash rather than having your money controlling your every decision.
Remember, you are attempting to live below your yearnings and not necessarily your earnings.
Eventually, you will culture a good savings plan and be on your way to a new home in no time.
Budgeting for a House Requires an Emergency Fund
A few months before moving to your new home, you should put aside some cash for emergencies.
In this case, emergencies refer to repairs, renovations and maintenance costs. Such projects can cost quite a bit of cash, and you do not want this to set you back.
Super Moms Act!
The financial information detailed here is applicable to most households.
In fact, not only women can make use of this information effectively. However, if you are a woman and you enjoyed reading about budgeting for a house, it is time to delve deeper and unleash the superwoman inside.
Check out more of my content on Serendipity Mommy, and feel free to contact me here.