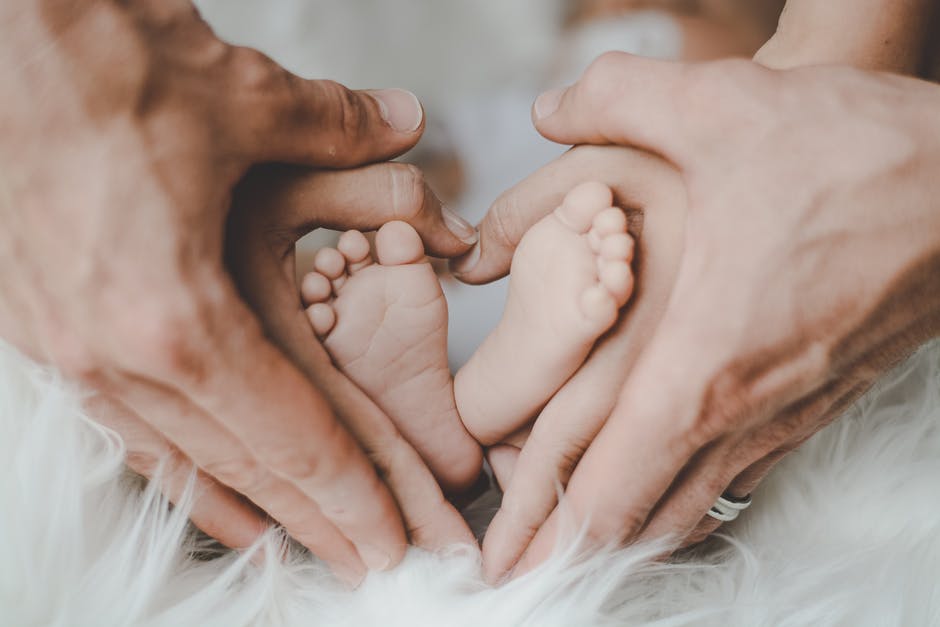 Did you just find out that you and your partner are expecting a child? If so, congratulations!
There are few things more exciting in life than discovering that you're expecting. It's one of the greatest feelings in the world.
But finding out that you're going to have a baby can also be stressful. There are so many things that you'll need to buy before the baby comes.
Creating a baby registry is one way to ease the burden that you feel. There are all kinds of baby registry must-haves that you can ask your family members and friends for to make sure that you have everything you'll need to welcome your child into the world.
Need help coming up with the ultimate baby registry checklist? Here are 10 tips that will help you put together the best baby registry possible.
1. Start Creating Your Baby Registry as Soon as You Can
You don't necessarily need to create a baby registry the day after you find out that you're expecting. But you should try to get it together by the time you're entering your second trimester.
It's not going to be too long before people begin asking you, "Where are you registered?" You should be prepared to tell them so that they can go and check it out for themselves.
2. Consider What You Want to Put on Your Registry Before You Begin Making It
While you might be tempted to dive headfirst into creating a baby registry, you should take your time with it and think about what you want to put on it before you actually start making it. It's easy to get out of control when creating a registry when you go into doing it without any ideas as far as which items you want to include on it.
Sit down with your significant other and consider which items you want to put on your registry prior to creating it. It'll help you see which items are the most important to you.
3. Find the Right Place to Put Your Registry Together
In this day and age, there are so many different stores that you can create a baby registry at. From brick-and-mortar operations to online retailers, you should choose the one that you like the most.
Look around at a few different places to see which one carries items that you'd like to buy for your baby. This will be the place that you should use when creating your registry.
4. Make Sure You Put Your Big-Ticket Items on Your Registry First
There are some big-ticket items that you're 100% going to need when your baby arrives. This includes things like:
Crib
Car seat
Stroller
Changing table
Bassinet
You'll also want to get your hands on things like an affordable baby monitor camera.
It's very easy to lose sight of these items and focus on things like baby clothes when you're making a registry. You should instead try to hone in on the things that you need as opposed to just the things that you want.
5. Limit the Total Number of Items That You Put on Your Registry
The average baby registry has just over 120 items on it. You should do your best to keep the number of items on your registry under that if you can.
If you put too many items on your registry, there is a decent chance that you're not going to get all of them. And it would be a real shame if people purchased things that you don't need in favor of those that you do.
6. Try Not to Put Anything on Your Registry That's Too Expensive
You shouldn't shy away from including a few expensive items on your baby registry. There is no getting around adding things like a crib or a stroller.
But if almost everything on your registry costs several hundred dollars, it's going to make it hard for people to find something for you that fits into their budget. You should have something that will fit into almost everyone's price range.
7. Think About Whether or Not You're Really Going to Use the Items on Your Registry
Once you have your baby registry together for the most part, you should comb through it and see if there are any items that you might not ever get around to using. If you're on the fence about any of them, it's best to leave them off your list.
This is a simple way to limit what ends up on your registry. It'll ensure that you only get things that you're definitely going to put to good use.
8. Read Reviews for Every Item That Ends Up on Your Registry
Another way to narrow down your registry when it's all finished is by reading through reviews for the various items that you have on it. If you see any items that have nothing but bad reviews, you should knock them off the list.
The last thing you want to do is have people purchase low-quality items for you that you don't even want to use. You should look exclusively for items that have garnered good reviews from those who have used them.
9. Prepare to Purchase Some of the Items on Your Registry Yourself
Even if you trim down your baby registry and don't include that many items on it, you're probably not going to get everything that you put on it. You should be prepared to purchase at least a few items on your own.
This is another good reason why you should start making a registry on the early side. It'll give you plenty of time later on to buy any items that people don't buy for you off your registry.
10. Steer Clear of Letting Your Registry Stress You Out
When you're in the process of preparing for a baby, you're inevitably going to get stressed out. There is no avoiding it.
But you shouldn't let something like your registry stress you out. You should have fun with it and enjoy putting it together and seeing people buy things off it.
Remind yourself every day of just how lucky you are to have so many family members and friends willing to buy things off your registry. It'll help to keep everything in perspective for you.
Begin Building the Perfect Baby Registry Today
Now that you know how to build the perfect baby registry, get out there and do it. You'll have a blast brainstorming items that you want to put on it.
Keep the tips found here in mind at all times to ensure that you end up with everything that you need for your baby. They should help lead the way and leave you with the best possible registry.
Read the other articles on our blog for more tips on preparing for a new baby.