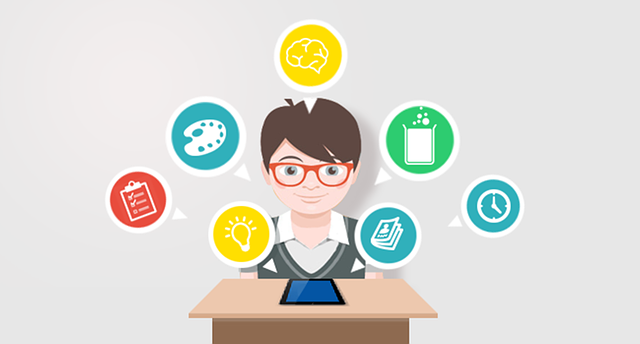 The use of technology with your children can be a hand-wringing dilemma: how much is too much? Is it bad parenting to allow them free reign? Should I use a reward system?
The dawn of the iAge has brought many parenting puzzles (as well as guilty solutions to child-related dinner party problems) with it. However, the use of tablet technology doesn't always have to be the reluctant surrender to your child's demands or reward for their good behavior. There are now available huge numbers of Apps which are both fun and educational, so relinquishing the iPad to your youngster can be a guilt free experience.
Here are four of the best:
LEGO Creationary
It's no secret that LEGO can be hugely educational, so it's our luck that they've created an App for young learners. Incredibly simple but fun, the app delivers a timed guessing game, where you have to guess the object being constructed on the screen to earn points.
Great for vocabulary and visual analytical skills. Game on!
Ages: 5+
Zoo Train
Two kiddie favourites for the price of one: animals and trains! This app is perfect for very early learners. There are 5 educational games to play (alphabet and letters, shape recognition, word construction, musical note recognition, and matching patterns) plus a bonus sticker activity. Lots of original music and original animations, this will keep your little one learning for hours!
Age: 2-4
Hakitzu: Code of the Warrior
This highly original (and entirely free!) app wants to teach your kids to…code! While it's probably too late for many of us, many predict that coding will soon be a subject taught in schools and possibly essential for many areas in the not-so-distant future workplace. This app teaches children to code in the JavaScript language, in the form of a game where your child builds robot warriors and battles them against friends or themselves in single-player mode. Cool!
Age: 8+
Mystery Math Town
Get your kid down with numbers early with this fun and hugely educational app. Presented as a game where you explore mysterious houses, tapping on windows, doors, ladders and stairs and solving math problems before you can enter them. The difficulty level can be adjusted for the age and ability of your child. Who knew math could be fun?!
Age: 5+
Remember to allow your kids downtime to play on fun 'in the now' apps, but make sure they earn it first. No one wants their kid to become one of these zombie-kids who stare at screens all day. Fight the system and mix education with pleasure when your little ones want to let loose in the digital world!