The arrival of Fall means that you'll throw lots of outdoor parties in the coming months. If you want to impress your friends and loved ones, you'll need to start decorating your place. Here are four tips for backyard party decor that will cause your guests to marvel at your taste and style.
Event Signs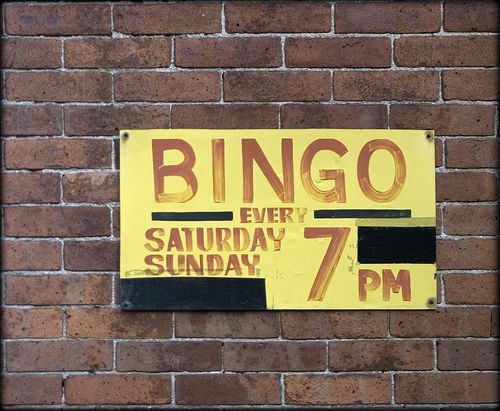 There's no better way to personalize a party than to make signs especially for it. These are shockingly easy to create, too. All you need are a few pieces of wood and a can of paint that stands out against the color of the wood. Then write the event's name on the sign. In fact, you can expand on this idea by building enough signs to operate as directions to your home visible from the road.
If you don't have access to wood, you can use chalkboard as an alternative. Simply find a frame to wrap around it, then grab your chalk and write a special message for your event. If it's an intimate affair, you can also add the names of all the invited guests to make everyone feel special.
DIY Arrangement
One of the best ways to impress your guests is through your own handiwork. Flower arrangements are perfect for any time of year. You can select flowers that are in bloom to highlight their beauty and color. Simply head to your favorite flower shop and buy the ones that catch your eye. Then choose one of many five-minute arrangement options to craft the one that's perfect for your event.
Decorative Lights
Everything's better when you illuminate it with the correct type of lighting. Stringing lights in the backyard will create the perfect mood for your party. It'll also cause the entire affair to feel a bit more magical. A nice trick is to string holiday lights from a trusted vendor such as Christmas Lights Etc on the walls. Your guests will naturally associate the lights with cheer due to their common use during the holiday season. The background lights will also quietly set a celebratory tone, proving that holiday lights have year-round value.
Go All Out
Nothing says "party" like full on, themed decor. Take your party to the next level with themed centerpieces, plates, cups, and even an outdoor dj setup with turntables You can even encourage guests to partake in the festivities by dressing up to match the mood. There are endless fun ideas to play on such as classic ideas like a luau or 80's vibe.
You can also try out something unexpected like a carnival theme involving hot dogs, cotton candy, and red and white striped decor. Or a murder mystery party that would allow all of your guest to join in on the fun.
Your outdoor party's decor should feature all the right touches, from the mood, to the food. Simply follow the suggestions above, or modify them to fit your personal style. With these tips, you'll be able to throw unforgettable parties all year long.