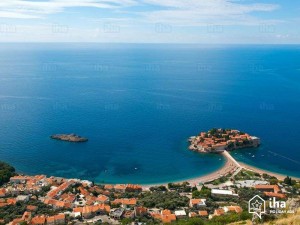 Christmas Island is a beautiful destination for a holiday or even just a quick excursion during your cruise holiday. It was discovered on Christmas Day in 1643, and it has been left relatively undisturbed by its human residents over the years. Most of the island is made up of a national park, in which a huge variety of endemic plants and animals can be found. Visit in the summer and you will be able to explore a truly amazing holiday destination.
But what should you do when you arrive?
Take a Walk
Walking is one of the most popular activities here because it is such as great way to discover the natural beauty of the island. There are many trails all over the island for all abilities, and you can go with a guide and try to spot some of the rare species of plants and animals that inhabit the island.
Some of the best places to walk to include Margaret Knoll, from where you will see some lovely views, and Hugh's Dale Waterfall, which you can stand underneath.
Go 4-Wheel Driving
If you don't want to walk, you can hire a 4-wheel drive and go on an off-road adventure. This is a great way to see a lot of the island in a short space of time.
Go Snorkelling and Diving
There are many varieties of tropical fish to see when you go snorkelling and diving, but in the summer months you may even be able to see a whale shark. For the best swimming and snorkelling area, head to Flying Fish Cove. Snorkelling is a great activity to do when you stop off on your cruise because it is so easy to arrange. Find a cruise that stops here using an Australian website, then hire some gear or take your own.
The diving is incredible because there are kilometres of spectacular drop-offs to explore, and you only have to venture a short way out from the shore to see the walls. There are also many corals, especially off the north coast, and you are almost guaranteed to see a wide range of fish including surgeon fish, butterfly fish and even dolphins.
See the Red Crab Migration
The world-famous red crab migration takes place between October and December, but the exact date depends upon the weather. During the migration, about 50 million crabs leave the forest and head down to the beaches to breed in an incredible spectacle that can last over two weeks.
See the Amazing Birdlife
There is a diverse range of birdlife to discover on Christmas Island, with hundreds of species to spot. Many of these are endemic, such as the Christmas Thrush, the Christmas Island Hawk Owl and the Christmas Island Frigatebird. Go on a tour with a guide and see what you can spot.
Catch Some Fish
Christmas Island is one of the best places for big fish in the whole of South East Asia. Deep water is located very near to the coast, and you will find some real monsters in the area, including tuna, sailfish and other large fish.
Discover Christmas Island for Yourself
Christmas Island has all of these things to discover and more. It is a fantastic destination, no matter whether you are staying for a week or longer, or just stopping off as part of your cruise holiday. If you are planning to visit this summer, start planning what you will do when you arrive and try to see and do as much as possible during your time here.
Ryan Posa explored the high seas as the former District Sales Manager for Carnival Australia and then founder of Cruise Republic in 2008. With a great passion for life aboard and travel opportunities and cruising offers, he often blogs about his favourite destinations and tips for modern cruising to inspire others to see more of the world. You can keep up with Ryan on Twitter.