You scroll through your social media and see these influencers posing in incredible destinations. From tropical backdrops to enjoying a drool-inducing continental breakfast in a metropolitan city, you dream of one day visiting these destinations.
And you deserve to go one day!
Everyone needs a trip in their life where they treat themselves to no end. You work hard taking care of yourself and your family, now it's time to be rewarded. These are some of the most luxurious destinations in the world that you'll want to start saving up for starting today.
The Maldives
What if you could spend a week waking up to the crystal blue waters of the Indian Ocean in your bungalow? You feel the sea breeze flow through your window as you sip on your coffee and eat fresh fruit while staring down into the clear water watching the tropical fish swim carelessly.
This can be your life in the Maldives! There are plenty of resorts that make vacationing in the Maldives easy – most of them are all-inclusive so you get even more bang for your buck.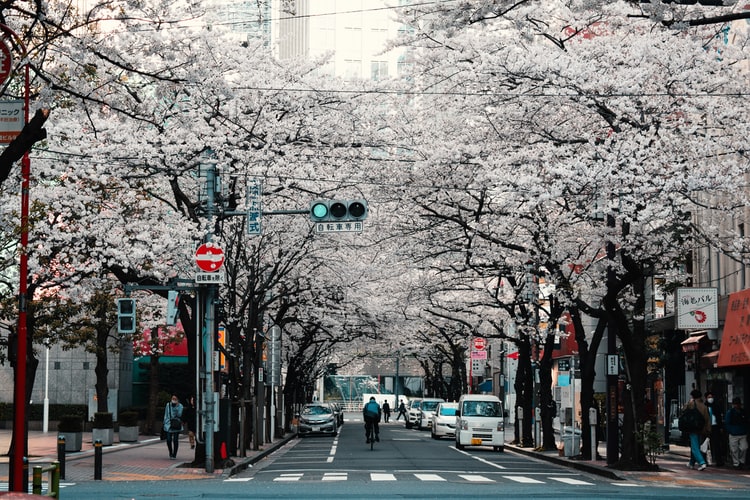 Tokyo, Japan
If city life is more your vibe, then you'll definitely want to go to Tokyo. Coming from the West, you will experience an exciting culture shock with the customs, food, atmosphere, fashion, and more in Japan.
You'll be overwhelmed with neon lights, specialty sushi, advanced technology, and the gorgeous cherry blossoms of the countryside. There is no place in the world like Tokyo where you can experience all of these things!
Paris, France
The city of romance is the epicenter of European culture. For a laidback city vacation surrounded by art, incredible architecture, designer brands, and exquisite cuisine, Paris is the luxury destination for you.
Spend your days sipping on espresso and eating croissants while touring the Louvre and soaking in the gorgeous culture that is Paris. Enjoy a continental breakfast overlooking the Eiffel Tower for the ultimate luxury experience.
Santorini, Greece
White buildings with royal blue roofs is what Santorini's towns are made up of. Enjoy authentic Greek yogurt, exquisite olive oil, and sweet Greek treats as you soak up the sun on this incredible island.
Filled with culture and history, you get a little bit of everything in Santorini. It's the perfect combination of an island destination and a European town. Rent a boat for the day and explore the blue waters or book a photo shoot to capture your memories forever.
Seychelles
This gorgeous island is located in the Indian Ocean of the coast of East Africa. With luscious rainforests, white sandy beaches, and turquoise waters full of exotic wildlife, the Seychelles feel like heaven on earth.
Stay in a resort for the ultimate luxury experience and be catered to all hours of the day. Enjoy an afternoon or snorkeling and then an evening massage. The only thing that would make this experience even more luxurious is a private jet rental to and from the Seychelles.