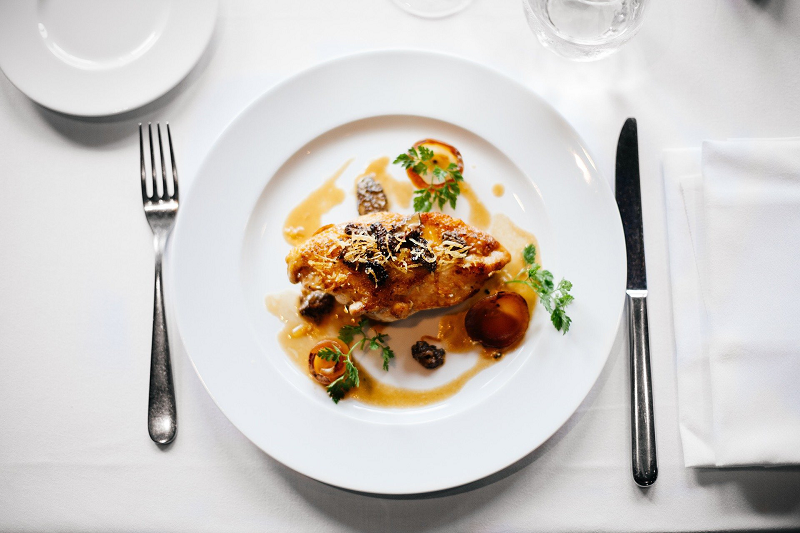 Food is one of the most basic forms of entertainment. You can use it in any social event or gathering so much as events are incomplete without them. One such flavor-rich cuisine is Nordic Food. According to Norden, the Scandinavian nation has grown by 8.1%, including a sector of the immigrant population. It would only be a matter of time before their cuisine is famous; it hits international and local markets. You can get a head start and enjoy these recipes first. Here are some for you:
1. Caper Fish Balls: It is a delicious dish which consists of fish with a side of potatoes. Start by:
Using 600 g of peeled potatoes and cut them into chunks. Put them into a boiling pan of salted water and once they're tender, strain them.
Then add 3 tbsp of milk with pepper as per preference, mash them together, and set them aside. Your next step is to prepare the fish.
Use sardines as your choice of fish. Use a 140 g tin of sardines in oil, holding onto the oil. Heat the oil in the frying pan and add shallots, fish, and lemon juice from one lemon into the mash and make about 20 balls.
Use two eggs and beat them together to prepare an egg wash. Roll the balls in the egg wash and then add them into 3 tbsp plain flour.
Fry your fish balls till they're nice and golden. Finally, warm 200 g of creme fraiche and add them to 1-2 tbsp of dijon mustard. Add the balls to the mix, top it off with lemon zest and serve.
2. Little Coffee Pavlovas:The great thing about Scandanavian dishes is they range from savory to sweet. There's a treat for everyone. If you like the recipes so far, click here for more. With that, let's dive into a tasty dessert:
Start by preheating your oven to 248 F and lining your baking pan with baking sheets. In a large bowl with three egg whites till peaks start to form.
Add about 150g castor sugar, 1 tbsp at a time, until the mixture turns glossy. Whisk in ½ tbsp instant espresso powder and 1tsp cornflour. Make swirls on the baking sheet and put them into your oven.
Make sure you bake your pavlovas till they're crisp outside for one hour and let them cool on the wire rack. In another bowl, beat 125 g mascarpone and then add about 200ml of double cream. Whisk until soft peaks form, then add 1 tbsp icing sugar. Follow it by adding ½ tsp vanilla extracts and 1 ½ tbsp coffee liqueur.
Then add 100g blackcurrant jam. Pour this mixture on top of your pavlovas and serve immediately.
3. Skagen (Prawn Salad: This is an easy and delicious meal to make. If you like seafood, why not add it to your menu:
In 1 tbsp of olive oil, add 2 tbsp sour cream, use the zest of ½ a lemon and 1 tsp of juice. Sprinkle in salt and pepper to your taste.
Then add about 200 g of cooked and peeled prawns, followed by ½ small chopped red onion. You can add about 2tbsp of chopped parsley and serve your salad. You can even enjoy this tasty treat on top of bread or eat it alone.
4. Jansson's Temptation.A very delicious and traditional Scandinavian dish. It is best with salad and bread:
To start, preheat the oven to 392 F. Layer the baking sheet and slice six medium potatoes into matchstick sizes. Add about two finely sliced Spanish onions and one tin of chopped anchovies, draining them properly.
Pour 248 ml double cream in the pot and add a small amount of butter. Then add a sprinkle of 4 tbsps of fresh bread crumbs and pepper according to your taste.
Cover and bake your dish for the first twenty minutes. After which, you should uncover and bake for a further 25 more minutes for that crispy exterior.
5. Frozen Daim Bar Almond Cake:Another delicious treat for you to enjoy with your tea or a light snack. As always, when it comes to baking, always start by preheating the oven:
Preheat the oven to 338 F. Whisk about four egg whites in a bowl into soft peaks. Add about 150g of sugar and make the mixture even stiffer. Gently fold in about 100g of ground almonds. Butter a round baking pan and add the mix for baking.
Make sure it bakes for about 20 minutes, then cool the tin. Now bring your attention to the parfait. Whisk about five egg yolks and 100 g of sugar into one bowl and place the bowl over the water to let the mixture simmer.
When the mixture is thick and fluffy with a pale consistency, then leave it to cool down. Add 150 ml of double whipping cream and 20 ml of amaretto to form medium peaks, and then gently fold this mixture into your egg mix. Add crushed daim about 4 bars of 28 grams each and work through the combination gently.
The idea is not to let any air out. Put the parfait on top of your cake and cover it tightly with clingfilm for 4-6 hours or leave it overnight. Take it out and cut it into pieces and then put it back into the freezer for a few more minutes and then take it out for serving. You can also add chocolate and caramelized chopped almonds if you wish.
Wrap Up
Scandinavian dishes make for a tasty treat. The recipes mentioned bringing a festival of flavors in your mouth. Not only are these dishes they're easy to make and nutritious. With your seafood mix, you can quickly cook a tasty treat for your palette that you can enjoy with fresh bread or a side of salad. Maybe you want something sweeter? Indulge in an almond cake with parfait or treat yourself to a lovely pavlova. You can take your culinary skills to the next level by either cooking for yourself or enjoying with your coworkers at office parties and enjoy these delicious Nordic wonders.