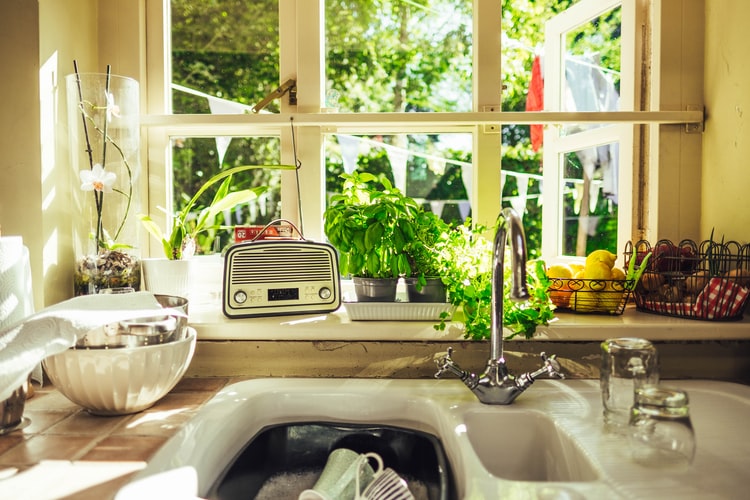 Have some spare time up your sleeves and want to get stuck into some DIY projects around the home?
Check out these 6 quick and simple DIY ideas to get you on your way.
1. Sparkling Dishwasher
Over time dishwasher's collect a lot of grime and germs. It's usually a good idea to clean them monthly to avoid the build up of germs and keep your dishwasher from smelling.
Have you ever noticed that little drain at the bottom of the disher getting blocked? It can happen quicker than you think. Check out how to unblock a drain here.
For a DIY alternative to using cleaning tablets you can add 1 cup of vinegar to an empty dishwasher cycle. Baking soda also works a treat on an empty cycle.
2. Clean Out Old Drains
Speaking of blocked drains, it might be a good idea to check up on all your drains around the home. The kitchen sink often gets clogged with food causing your drain to smell. You can find some simple tips on how to unblock a sink here.
It's not just the kitchen sink that can clog, be sure to check your shower and bathroom drains. Typically they will get clogged with human hair and need to be cleaned regularly to avoid any hassle down the line.
3. Patch Holes In The Wall
We all know a coat of paint can transform a home or room but, before painting that wall you must make sure it's prepped right.
That means getting comfortable with patching any holes or dents in the wall. You can do this by using a paint scraper to scrape any debris away. Cover the hole with a fast drying wall patch and aim to get it level with the wall.
Let it dry for 24 hours and sand smooth with a sanding block. You're now ready to paint.
4. Painting Interior Walls
Painting shouldn't be hard but that doesn't mean it's all that easy either. Planning your paint work does set you out on the right track.
Take the time to prep the wall the right way and then go and pick your color of choice. You'll want to use the right tools for the job that are high quality. Use a good brush to cut in the edges then go ahead and roll the rest of the wall.
5. Maximize Corner Space
If you live in a smaller home or apartment you're likely pressed for space. One area often overlooked is the corners of our home.
Most people will push their square couch into the corner and call it a day but you're missing out on unused storage space if you leave it at that.
Take advantage of those corners and instal some DIY shelves. You can pick up some floating shelves from your local hardware store or IKEA.
6. Panel Your Walls
A huge trend is to instal DIY wall panelling. Another awesome DIY project to take on to really change the look of your home.
This one won't break the bank either but will add a ton of value to your home. Wood panelling is available in most DIY stores or hardware stores.
If you're up for a bit more of a challenge then have a go at a full DIY wall panel. Pick up some MDF strips of wood and start piecing together the measured strips. You'll need a bit more woodworking knowledge here so make sure you're confident in your abilities.