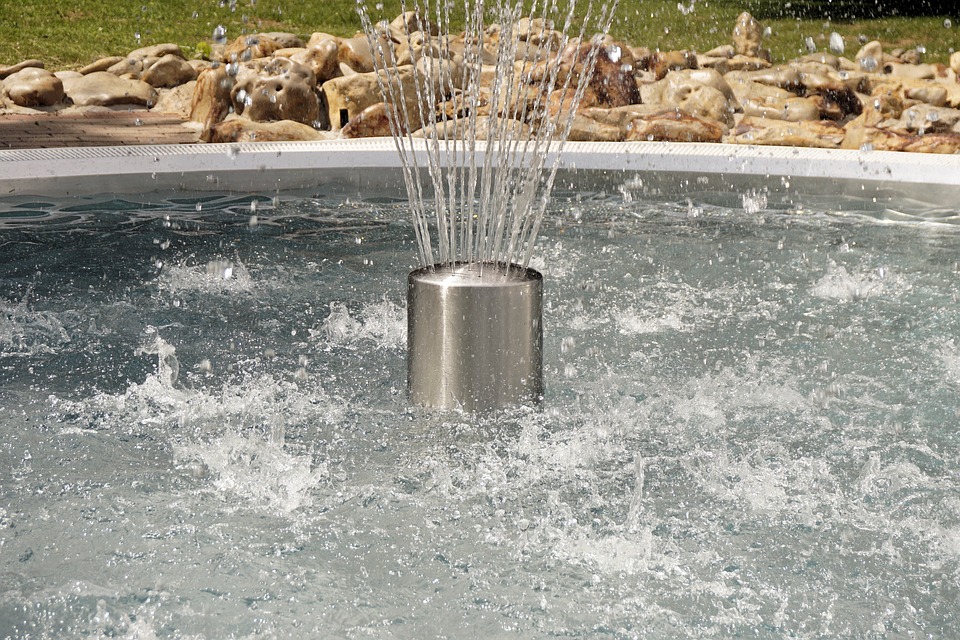 Source: Max Pixel
Whether you're an experienced swimming pool owner or someone who's just had their very first pool built on their property, you must have already wondered about how to spice up your pool. As it is, a swimming pool can look boring and static, especially when it's not in use.
It's in this particular instance that you should look into installing a water feature to your pool. Not only will it make your pool much more attractive and inviting to swim around in, but it can also transform it into a beautiful work of kinetic art – especially when no one's using it. It's practically a win-win situation.
But maybe that's not enough to convince you. A swimming pool's expensive enough, isn't it? You don't need the added expense of having a water feature built into it, as well as having something else to maintain on top of that. We agree with you, but all the same, you should consider this following list of reasons why you should add a water feature to your pool. Doing so will see just how much the pros outweigh the cons.
It looks amazing. Yes, we briefly touched upon this in the previous paragraphs, but it just needs to be said. Adding a water feature to your pool transforms it from just something to swim in at your leisure to a giant, pool-sized work of kinetic art – one that'll take the breath away from your visitors, friends, and family.
It sets your pool apart from all the rest. When we get down to it, a swimming pool is just like any other. However, by adding a water feature into your pool you make your swimming pool distinct from all the others that your friends, family and visitors will ever see and swim in. Not only that, it can totally change how it feels to swim in your pool, as some pool water features can be made big enough to be a pool slide at the same time. Fun not just for kids, but for the entire family!
It helps keep the water moving. A water feature helps keep your pool water be constantly in motion. This has three benefits. First, it regulates the temperature of your pool, making it neither too hot nor too cold. This is a problem commonly caused when the water stays static during hot or cold days. Second, it prevents the chemicals that keep your pool clean and sterile from settling in random spots, evenly and continuously mixing them with the water. Third, the constant motion also refreshes the water and drives debris to the filters, preventing nasty algae buildup on your pool's surface.
It makes your pool more relaxing than ever before.There's nothing like going for a dip in your very own swimming pool to melt off the stress after a hard day at work. However, with a water feature installed in your pool, its relaxing effect is magnified due to the sound, sight, and sensation of the gently bubbling water tickling your senses. The churning water can also help massage any aches and pains you may have.
It acts as a natural sound barrier.Let's say you have particularly noisy neighbors, or you live in a neighborhood that's pretty close to thoroughfares. Whatever the case, having a water feature installed in your pool can help you block out all that noise pollution, with the sound of churning water acting as a natural sound barrier and white noise generator.
Adding a water feature to your swimming pool can give you so many benefits. Not only can it give your swimming pool a fresh and exciting new look, but it can also help prolong its life and functionality.