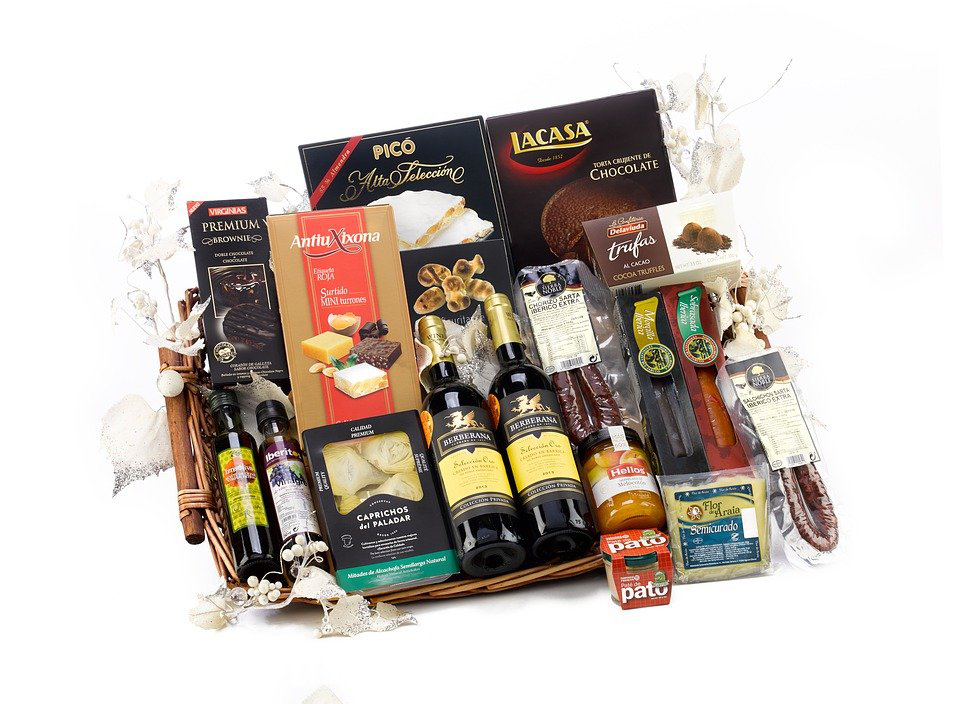 Giving gifts to your loved ones now and then is not something new. No matter the race or culture, every individual surprises their loved ones with unique and special gifts. They are an excellent source to build strong relationships, show love, compassion, or commitment to your special ones.
Are you also thinking of gifting something to your loved one but don't know what to shop for? There is no denying the fact that selecting the perfect gift requires a lot of consideration. You want to find something unique and refreshing for your loved one. Why not go for some delicious stuff in a food hamper? However, with endless options, choosing a suitable food hamper might be tricky. Is that the case with you? No worries, don't lose the battle of finding the perfect gift just yet.
Read on below exciting tips that can help you find the ideal food hamper that you could gift
1. PAY ATTENTION TO OCCASION
First thing first, you can never overlook the factor as to why you are giving the food hamper to your loved one. What is the occasion or the reason behind choosing the food hamper? It can make a big difference in your selection process. Knowing the event can save you from many nuisances. This way, you can add the items that best represent the occasion.
Suppose you wish to give a gift for the birthday; you can opt for Virginia Hayward and choose a perfect birthday basket. You can include some chocolates, cheese stuff, champaign, or any other sweet item or note, to make your loved one's day more memorable.
2. FIGURE OUT THE INTERESTS OF RECIPIENTS
One of the questions you need to ask yourself is, what your loved one will like the most in the food hamper? People generally tend to purchase huge food hampers just for the sake of gifting something unique. Don't just buy a hamper because it seems appealing to you.
Think hard about the choices and preferences of your recipients. Is the person a fitness freak? Or is the person picky about food items and drinks? If the recipient is a wine lover, go for all the latest merlot drinks and champagnes. Or, if the recipient is fond of sweet treats, include chocolates or cookies. If you still can't come up with the right idea, ask the closest ones of the recipient. They might help you in this matter. Although a hamper is just a collection of small items; however, when you pay attention to such tiny details, your recipient feels genuinely admired.
3. START PLANNING AHEAD OF TIME
If you don't buy the food hamper at the right time and keep on delaying, your options might get limited. Chances are you might buy something that doesn't match the preference of the person you are buying for. Food hampers with genuine thought will leave a much better impression than a basket full of chocolates that you picked randomly. Instead of facing disappointment, be on the safe side, and begin to plan well in advance. You can have the option to choose a pre-made hamper or make a customized one.
4. SET YOUR BUDGET
While you might want to go overboard while choosing the perfect food hamper for your loved one. However, setting a fixed budget might come in handy. Since some items are more expensive, while others are cheaper, defining a budget can save you from overspending. Moreover, with a wide range of options, it is easy to spend the additional cost. If you set your budget beforehand, you can stick to the sections that come within your defined budget.
Furthermore, don't forget to keep an eye out for the prices listed with each hamper. Don't select items in haste. Take your time and choose items in your basket that come under your budget.
5. BEWARE OF DELIVERY DATE AND TIME
You might have been planning months before for your gift and even chosen the ideal food hamper within time. However, are you sure the delivery of your gift hamper is at the right time and date? Most people often forget to check with the delivery date and time while ordering online. All your efforts and excitement to send the loving gift might go down the drain if you fail to deliver it on time. So make sure you are watching out on the delivery date once you finalize your order.
6. DON'T FORGET THE BASKET
Indeed, the contents of a food hamper matter a lot. However, with a proper presentation, your recipients will know that you have taken every single detail into account to please them. Much like the case of food items, pick up a basket of your recipient's interest.
Wicker and picnic-style baskets are some of the classic examples. However, you can go for other trending options. Wooden food hampers with multiple handles are an ideal choice. You can even paint the basket of the hamper with refreshing colors to give an attractive look to the food hamper. Who knows, these baskets might come in handy to your recipients, and they might revamp it for further use.
CONCLUSION
One can never go wrong with a food hamper. It is a perfect gift for your loved and close ones. A basket filled with lots of food can undoubtedly lift the mood of a person. All you need is to follow these tips and make a well-informed decision about the choices and interests of the recipient. Spread smiles with this little gesture and make your loved ones feel valued.