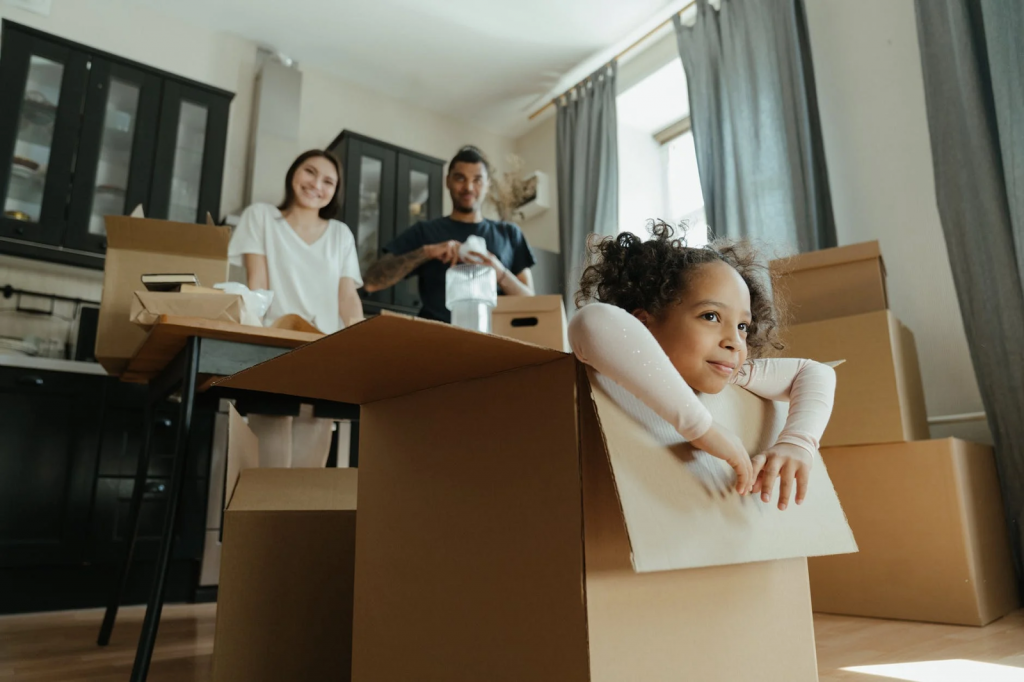 Moving houses can be one of the most exhausting processes that anybody could ever experience. You can easily get trapped in different tasks if you do not plan your moving journey properly. Selling your old home and moving to the new one comes with a great feeling of achievement, but to get to any destination, you have to take the right path to get there safely. Similarly, moving to a new home requires sound planning that helps you move your stuff with ease. From packing to organizing stuff, you have to pay attention to every phase of moving. You have to think like a pro-organizer to arrange things neatly and cleanly in your new apartment.
For example, taking the services of professional moving service providers can make the moving procedure easy for you. It is one of the most reliable and valuable options that you must consider, but it all depends on your budget. Consider investing in your moving journey because it can minimize stress and complications. However, that is not the only thing you should look out for; there are various factors you need to go over to ensure that your moving journey goes smoothly. Let us check out a few tips on how you can make your home moving experience more convenient.
1) Choose A Reliable Company
It is necessary to go for reputable companies to transport your belongings to make the process smooth and swift, so you don't have to face any problems. Consider surveys and common reviews while looking for such companies; it lets you know about the quality of its services. These resources help you learn more about the company you're considering.
2) Keep Everything Organized
You can create massive clutter while packing your belongings, so it is essential to stay organized. Start by making a packing list that will help you keep everything organized. It will also help you set priorities so that you can work on packing things from each room one by one to avoid any clutter. Plus, it will also keep your mind relaxed instead of stressing out with your stuff spread all over the place.
3) Stay Calm
It may sound difficult, but it is a necessity to help you during your moving journey to keep your composure as rushing will do nothing good to your satisfying journey. Instead, it can mess up your moving process and complicate it, causing even more stress. Staying calm will help you focus on things more closely and make the right decisions.
4) Make A Separate Document Box
Things can get mixed up during such a hectic process, posing a risk of important items getting lost. You should keep the important documents separately, such as passports, insurance papers, educational certificates, and other important stuff. It is also advisable to keep a digital backup of these documents. If anything happens to get lost, you will at least have backup files to get a hard copy of those documents again. It is one of the most valuable moving tips that make your journey less stressful. This is one thing that you should definitely remember while moving houses.
5) Have A Backup Plan
No matter how well you plan anything, you never know what can go wrong due to unforeseen circumstances. It is always better to have a backup plan for your moving process in case you face an obstacle. It will prevent you from rushing and help you not lose your composure. Also, make sure that everything is perfect for the last day before your move. When you complete the tasks at the scheduled time, you will have sufficient time to plan and pack everything on the final day.
6) Check Everything Multiple Times
Doing double checks will always help you keep a clean track of things and avoid possible mistakes. Your mind will be free of any doubt that you have left anything undone. Also, when you have moved to your new home, make sure to go and visit your old home one more time to ensure that nothing is left there. Check every corner of your old place to make sure that you have taken all your valuable stuff to your new house. It is better to be safe than sorry. Check all rooms thoroughly to confirm that you have not forgotten anything. It will help you start your journey at your new home with complete satisfaction.
Moving to a new place may be an exciting task, but you have to keep an eye on plenty of factors to battle the challenges that come with it. To ensure a smooth move, you need to plan things to avoid any unpleasant situation at the last moment. It will help if you ask your peers or relatives who have switched houses in the past. You can learn from their experiences to avoid mistakes and move to your new house confidently.