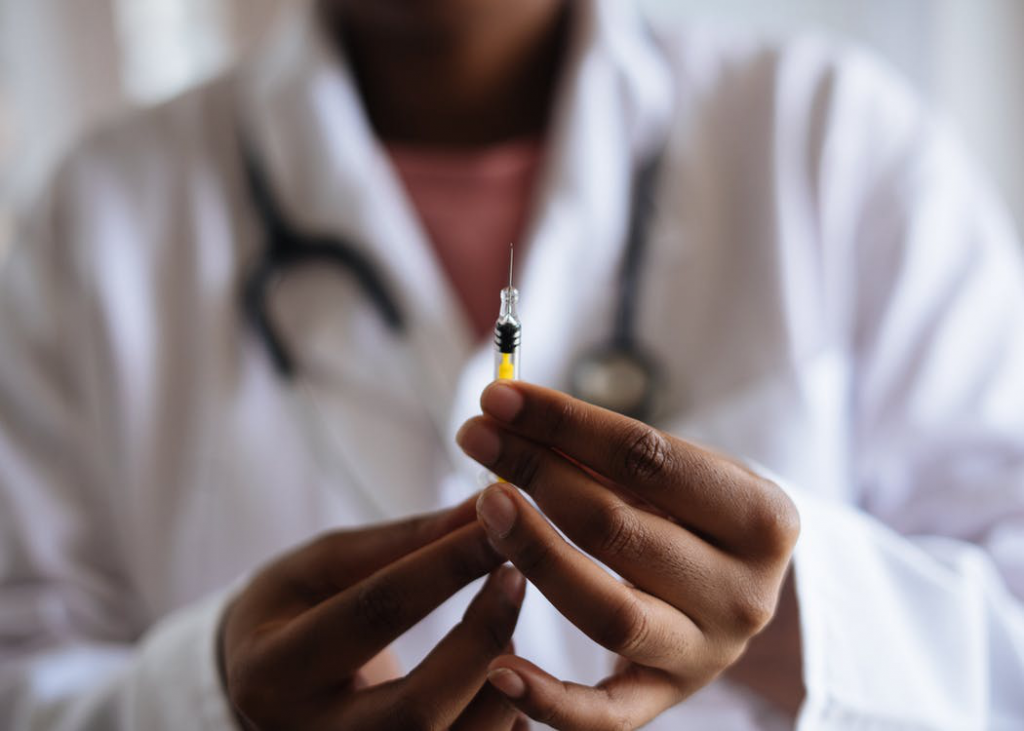 There is no denying that nursing is the most lucrative and gratifying career worldwide. Individuals who wish to help people in need positively impact people's lives pursue a career in this field. With a wide variety of job opportunities and career growth, more and more students are opting to become successful nurses. However, let's admit it; nursing isn't for everyone. Completing the required education and practice is not enough for becoming a professional nurse. You need to possess some essential skillsets to take your nursing career to the next level.
The outbreak of the COVID-19 pandemic has changed the world we live in tremendously. It is no secret that the pandemic has affected the healthcare industry the most. The frontline workers are at the receiving end of many challenges since the emergence of the novel coronavirus.
Today, nurses not only need to hone basic skills but also prepare themselves for the new normal. Not sure which skills are in demand in the present day in nursing? No need to worry; read on below to gain insight into a crucial and practical list of traits that every modern-day nurse must equip themselves with:
1. PASSION FOR LEARNING
The field of nursing is ever-evolving. With the increase in population, patient literacy, technological advancements, and proliferation of various diseases, the nursing industry can witness ongoing changes. However, as a nurse, you must embrace these changes to excel in your career. In addition, being passionate about advancing your education can help you stay abreast of recent trends and developments in the field.
For instance, enrolling yourself in an online masters degree in nursing can help you move up the career ladder and provide the best quality care to your patients. Earning an online degree can help you continue your education while practicing. That way, you can also incorporate your knowledge into your daily responsibilities.
2. COMMUNICATION
Maintaining healthy relations with patients and other healthcare staff is extremely important, and so is effective communication. It is the essence of any relationship. There may be times when patients are in a vulnerable condition and need nurses to speak on their behalf. In the circumstances like these, nurses are the best advocates that pass on patient's concerns to the doctors.
Similarly, you should have the capability to share a patient's health conditions with their family appropriately. Without excellent communication skills, you might not know how to properly convey information or inform the patients in words that make sense.
Nurses should also have enough expertise in written communication as well. You should know how to draft, prepare, and write in a precise manner. Moreover, being a nurse, it is your responsibility to listen to your patients actively and heed their problems to ensure effective communication.
3. ADAPTABILITY
No wonder each day in a nurses' work life is different. They need to deal with patients from different walks of life and encounter unforeseen circumstances now and then. As a successful nurse, you must sharpen your adaptability skills to manage such situations effectively. There are infinite possibilities that require you to stay calm and be flexible to adjust to the changing environment.
These may include your peers asking you to take their shift because of some emergency. Or you might have to make some changes in treatment care at the eleventh hour, or a demanding patient takes up your extra time. Moreover, don't forget the rise in COVID-19 cases has changed how nurses as frontline warriors had to deal with this deadly virus.
Thus, your ability to quickly adapt to any new or changing situation can take your nursing career to the next level.
4. PHYSICALLY FIT
Another critical skill nurses must possess to survive in their job is to remain physically fit. Nurses usually work long hours. Their job demands them to stay on their toes all day long. They also need to help patients that require them to build strong stamina, such as carrying them from wheelchair to bed. Due to these laborious work duties throughout the day, nurses need to keep their bodies in good shape physically.
Especially in the wake of the COVID-19 pandemic, nurses are on the frontline to address the COVID-19 challenges in healthcare facilities. Thus, they need to maintain their physical fitness as the healthcare industry majorly depends on nurses and doctors to combat this outbreak.
A best practice is staying hydrated, getting adequate sleep, taking a balanced diet, and taking some time out for a workout
5. EMOTIONAL STABILITY
Situations can get stressful and overwhelming at times being a nurse. Especially amid the outbreak of the COVID-19 pandemic, severe cases and long hours shifts might exhaust nurses. Although nurses should suppress their emotions, many disagree with this, thinking bottling up might adversely impact nurses' mental health.
However, when it comes to emotional stability, it has a slightly different meaning. It refers to addressing the patient's feelings, understanding them, and not letting the stress get a hold of their emotions. It might take some time to develop emotional stability, but you need to be tolerant of yourself and remain composed.
Nurses with high emotional stability know how to control their emotions and still give the best quality care to patients. As a result, such nurses perform better at their jobs, solve problems quickly, and provide solutions for better patient engagement.
6. NETWORKING
It comes as no surprise that you can't provide the best quality care to your patients by working solely as nurses. After all, the healthcare industry relies on an interdisciplinary approach. Therefore, you must develop a positive attitude to collaborate with other healthcare professionals. Doing so can help you build a strong network that can help you in your future endeavors.
Whether you just started your career as a junior nurse or an experienced nurse leader, networking is crucial to progress in your career. Who knows which connection opens doors to potential opportunities for you. Moreover, you can also learn the latest industry trends and information by building a solid network.
CONCLUSION
Although the list of crucial nursing skills might stretch a bit longer than this, you don't have to feel intimidated by it. Chances are you might already possess these skills; if not, it is never too late to learn and nurture these capabilities.
All you need is to be passionate and have a strong desire to make a real difference in people's lives. Also, it is essential to consider the nursing role you wish to go for since the skillset and the work environment vary for each position.