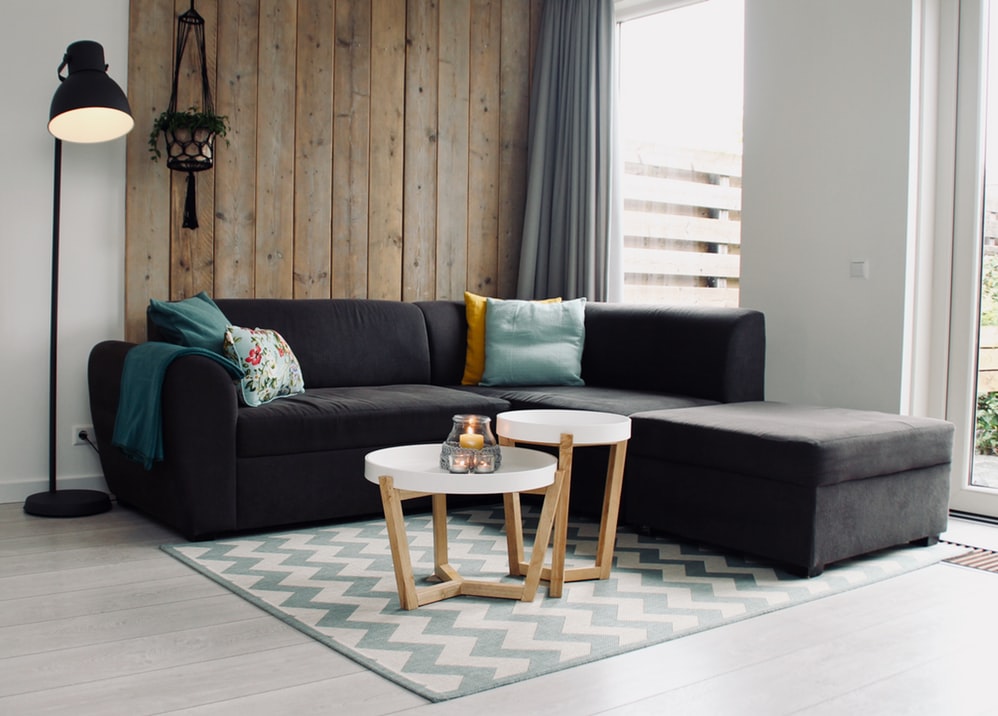 Source: Unsplash | Sven Brandsma
Transforming your home doesn't have to be an extensive and expensive process. Sometimes, it's the simplest changes and additions to a room which can make your home feel completely different in a positive way. Knowing easy tricks and simple decorating tools means you're well equipped to create a more enjoyable home space.
Here are some excellent tips to get you started.
1. Paint Smaller Rooms in Lighter Colors
The number one rule when it comes to decorating a small space, especially if the space is limited in natural light sources, is to avoid deep and rich colors which may make the room feel more enclosed and darker. When reinventing your smaller spaces, you should opt for lighter colors, such as magnolia, white or very pale pastel colors. If you're unsure about your painting techniques or would like the advice from an expert regarding which light color would look best in a specific room, you can go online and search for "painters near me" to find a professional.
2. Embrace Plant Life
Nothing can transform a room better than an attractive plant. Equipping your room with greenery not only makes it feel more functional and fresh but also increases health and positivity, due to a plant's contribution to cleaner air and their ability to absorb pollution. The great thing about choosing plants for your home is that you can put them anywhere, and opt for any shape and size, encouraging a new hobby and interest, too.
3. Make Use of Area Rugs
If the majority of your home is fitted with hardwood flooring, then laying the right rug down can truly make a difference. Area rugs can add splashes of color and character to any room, and be functional additions to a space which you might want to make more cozy, especially during the colder winter months. They can also be very family-friendly if you have a new baby or toddler spending a lot of time moving around the floor and are looking for a comfortable spot to sit with them.
4. Add Mirrors Wherever You Can
Not only do mirrors serve to make a room feel a whole lot bigger, but they are also useful for adding more natural light to a space. Try and position your mirrors on the opposite wall to a window and witness the difference in the amount of light within the room.
Mirrors are also attractive additions to any wall space you are looking to fill, and with so many varieties, styles and colors, the right mirror can make a room feel significantly better. This is also a good choice if you're looking to fill bare walls but aren't particularly a fan of bold artwork.
Go a step further and opt for mirrored furniture to increase the amount of light and reflection in your space.
5. Mix Your Aesthetics
A room can quickly feel and look bland if it's kitted out in a lot of the same colors, furniture, and textures. It's not imperative to make everything match the same style. Channel your personality and quirks more by furnishing a room in different shades, different styles of furniture and different patterns, such as bold cushion prints on an otherwise plain couch. These unusual additions can make a room a whole lot more interesting again, and a fun place to spend time in.
6. Be Creative with Storage
Optimum storage will always be a necessity in any home, and sometimes it's not always possible to have enough closets and cupboards to hide everything away. If you must have storage pieces taking up space in your rooms, fully embrace the situation, and choose stylish and fun options for your storage needs instead of trying to make them invisible.
This could be upholstered storage boxes in an attractive fabric instead of plain wood options, or you could use wicker baskets or quirky antique cupboards.
7. Upcycle
If you're looking to decorate your home with more unique items, while also trying to find a new use for items gathering dust, consider transforming old objects into new decorative pieces. This could be an old table which you've avoided using because you hate the color; you could sand it down and re-paint in an attractive modern pastel shade better fitted with your dining room! Or you could give old and worn photo frames a new lease of life and display them as your favorite room's focal point.
Have a good sort through items you've considered getting rid of and see if you can create a new use for them.