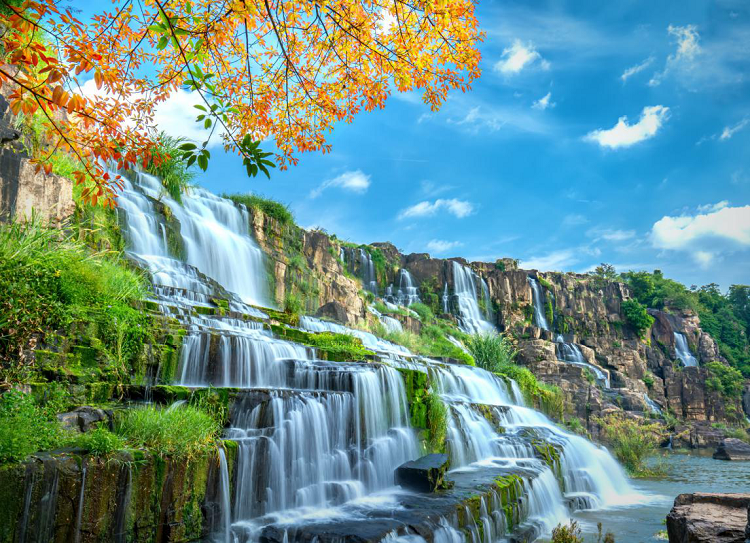 How do you fancy visiting somewhere with delicious food, flawless beaches, and tropical forests? What if we said it's also extremely affordable, filled with friendly people, and rich in culture?
Visiting Vietnam is a must for anyone who wants adventure mixed with surprising ease. This beautiful and mountainous South East Asian country has got so much to offer that a single vacation won't be enough.
Read on to discover why Vietnam should be top of your vacation wish list.
1. Don't Break Your Budget
From hotels to food, Vietnam is a very affordable country to travel in. Tours, travel, and activities are often considerably cheaper than you'd find back home.
You can eat out for just a couple of dollars and the street food scene is world-famous. Pick up souvenirs and stay in opulence for little money.
2. Fall in Love with the Cuisine
Vietnam's cuisine will charm you from the moment you take the first bite. From the classic noodle soup Pho to the intricate flavors of the local herbs and spices, you'll be buying a Vietnamese recipe book before you leave.
3. Hike Amongst the Rice Paddies
Hiking here is outstanding with mountainous regions, tropical forests, and rice paddies. Head to Sapa valley in Northwest Vietnam and prepare to have your mind blown. Hike through the incredible landscape and don't forget your camera.
4. Relax on the Beaches
Vietnam's beaches are out of this world. With vast cliff backdrops, white sand, and clear water, you can lie back and forget about everything but the present moment.
Travel to Phu Quoc to visit Star Beach and Long Beach. Go snorkeling in the beautiful water and lie under coconut palms dreaming of lunch.
5. Visit Stunning Towns
This country is full of wonderful villages and towns that show you what everyday life is like here. Visit the UNESCO World Heritage town of Hoi An and hire a bicycle. Explore the stunning streets with yellow houses and sample the town's renowned restaurant scene.
6. Explore Vast Cave Networks
You might not know this, but Vietnam is famous for having some of the most amazing caves on the planet.
Travel to Phong Nha-Ke Bang National Park and explore the Son Doong cave, the largest in the world.
7. Get to Know the Locals
Is Vietnam safe to visit? That question will be answered as soon as you leave the airport because you'll quickly discover that the Vietnamese are incredibly friendly and welcoming.
Even with a language divide, locals will be happy to give you directions and help you out. Homestays are a great way to get to know Vietnam's wonderful people.
8. Embrace the Activities
From hiking and ziplining to kayaking and snorkeling, Vietnam is a country rich in activities. With 30 National Parks, there's plenty of walking and nature hikes to be had.
Cooking courses are also a fun activity and you'll go home with expert local tips and tricks to impress all your friends with.
9. Enjoy the Easy Travel
Vietnam has the perfect balance of backpacker trails and friendly people. It's easy to get around and you can take tours wherever you go. Many Vietnamese in the tourist trade speak English and help is never far.
Make Time for Visiting Vietnam
With so much to do and in such a phenomenal landscape, visiting Vietnam is a no-brainer. Pack flip flops and sunscreen and be whisked away on an adventure you'll never forget.
Follow us for more exciting travel inspiration!