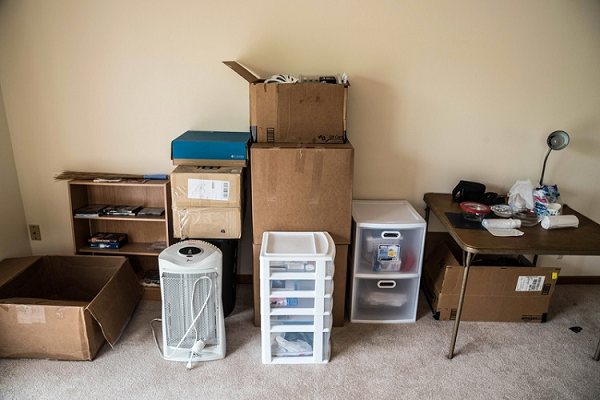 Source: goodfreephotos
At first, moving is exciting because people love the change that comes with it, but still, there is a lot of stress. You probably haven't moved in so long that you just wouldn't know where to start. You might not have a clue on how to make sure all your commodities are safe and okay throughout the whole journey. You do not have to do it yourself. Hire a moving company in Brisbane and all your worries would be put to rest. There are a few advantages attached to hiring a moving company to help you out when you want to move.
Your Belongings Will Be Under Their Insurance Cover
All those expensive plates, your classic T.V, your beautiful trophies, and all your belongings that you take to be so delicate and important can be safe in the move. You should be assured of their safety, and in case they broke or got damaged, moving companies get insurance that covers a client's belongings. They have everything plus the knowledge required to pack the delicate things and keep them safe through the whole journey. You are assured of getting compensated in case there was any major damage to any of them.
They Have The Best Equipment For The Job
You might have the muscles and strength to move your belongings, but that would not be enough. Moving companies have specialized equipment for specific duties just to make the whole moving work easier. They have winches and cranes to help lift the heavy furniture. They have trolleys on wheels to help them move anything from one place to the other. A good example of a well known and equipped moving company is North America Van Lines.
They Are Cheaper Than DIY
People might think of the contrary; that hiring movers is too expensive than doing it by yourself. This is not true because it saves you from some smaller extra charges that when put together might end up being far more expensive. You would need to buy cardboard boxes to pack your belongings, bubble wrap or even special equipment to move, or lift some of your belongings. The movers always have these things with them, and they never charge you extra for them. They also take away whatever they can reuse, unlike you that would have no more use for them even after buying them at a very high price.
They Save Time
You might think hiring a truck and getting a few friends to help you move is all you need and that it should be done in a few hours. It might end up taking you more than a few trips to finish up all your belongings. The movers have all the resources they require at times like this. Moving out doesn't have to be a few days task. Hire the professionals and get all your belongings into the new house in a few hours. There you can take as much time as you may wish to settle in at your own pace.
You Can Schedule It As A Normal Task Just Like Any Other
Some people get headaches and stress just by the thought of moving. They even have to take time off from their job and start packing slowly until moving day comes. Working with these professionals is very easy because all you have to do is let them know in advance of your specific day for moving out. It could be that Saturday that you are free, they will come in with their entire workforce and special equipment and by four in the afternoon, you might be fully settled in your new house. This makes it so easy. You won't have to bother friends or relatives to come and help you and hope that they show up.
Why stress yourself out with something that you aren't sure about? Leave it out to the experts and enjoy a nice, safe, quick, and convenient service of moving into your new house.