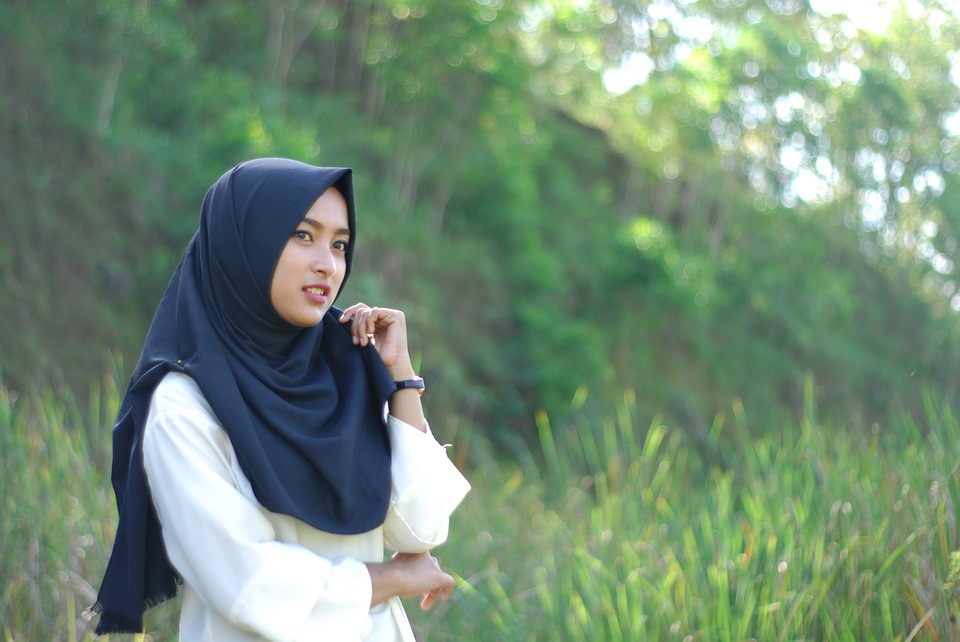 Hijabs may be a customary piece of clothing for the religious Muslim woman, but we all know it is more than just that. As a religious clothing, it serves to cover the head and neck regions. Beyond that, though, it serves other aesthetic purposes. A great hijab style adds style and color to your dressing, and elevates your overall appearance.
You can make your hijab even more appealing and striking with the right accessories. Even though some of these accessories are necessary to hold your hijab in place, they can be converted into beautiful fashion statements. And whether you want to appear more funky or classy, there's always an accessory or two that do you justice.
Decorative Hijab Pins
Hijab pins are a necessary and functional hijab accessory. This is particularly so if your hijab is a little lengthy or your preferred hijab style is complicated, and you want to ensure it all stays together. However, hijab pins come in a variety of designs and colors, and can bring combine functionality with style. There are many different decorative hijab pins in the market today, including stick hijab pins, decorative charm pins, flowered luxury pins, magnetic pins, etc.
Beautiful Hijab Brooches
Like pins, brooches are designed to hold garments together. Because of their style and appeal, brooches are considered a jewelry item, and are often used by both men and women. They are also regularly worn on the chest for decorative effect. If placed – and faced – properly, brooches (including those with chains) can be very pretty on your hijab. Positioning it properly will keep the pins from sight with only the brooch visible.
Stylish Bows
Some of the best hijab styles for Muslim fashionistas involve the use of decorative bows. Bows are sometimes made to include pins; thus, making them both functional and decorative. Mostly, though, they are a colorful addition to your hijab. While some bows come in single colors, most come with multiple color designs and patterns. Some are further accessorized with beautiful stones – or completely designed from these stones – turning them into a beautiful piece of jewelry.
Trendy Hijab Headbands
Headbands are a fashion trend today, even among many who do not wear hijabs. These decorative jewelry pieces come in a ton of different designs and styles, and are an important part of some of the trendy hijab styles of today. Headbands may be beaded or made from ribbons and laces, and are often embellished with decorative crystals. These hijab accessories make for a loud fashion statement when attending parties or events.
Tassels
Tassels can be added to any type of hijab, whether printed or plain. Very much on trend today, tassels are a universal fashion accessory, and can be simple or elaborate. Hijab tassels make for a good everyday wear, but can also be used to weddings, parties and other occasions. Simply style your hijab as it pleases you and let the tassels flow down your chest for a signature look.
Classic Bridal Accessories
Are you getting ready for your special day? If so, you'd definitely be concerned about your looks on that day. This once in a lifetime event needs to be truly special. So, it's no surprise that you'd want to look your best, with a touch of elegance and royalty. Traditional hijab accessories like the tiara or diamante are sure to make you appear like a princess in all of her glory.  They can be pinned to your hijab or bridal veil, making you look stunning and feel confident.
Earrings
More and more women are recognizing the beauty of visible earrings on hijabs. Although hijabs typically cover the ears, you can style your hijab in a way that leaves just enough room for your earrings to be visible. Beautiful earrings – whether you go for gold, silver, long, looped, or tassels – highlight the beauty of the hijab. They also elevate your class and substance. Feel free to flaunt your earrings whether you are going for very formal or casual occasions.
The modern Muslimah is a fashion-conscious woman who knows just the best hijab styles for style and elegance. Hijab accessories are yet another important fashion statement that help you look smart. Take your pick from our favorite hijab accessories above and pair them with your dressing for your own unique style.