The days are numbered. Advent calendars are already ticking away the time between now and Christmas. If you haven't gotten all of your decorations out of storage yet, don't worry! Here are a few ideas for how to make your home feel festive this season.
Tree
Although there is more to Christmas decorating than the tree, it's usually the first step when it's time to start decorating. With good reason, too, because besides being an iconic image of Christmas, the tree is also a gathering place. How often have your family and friends circled the tree, getting lost in the wonder of antique ornaments, admiring handmade trinkets from the kids, and letting the gentle scent of pine waft through the house?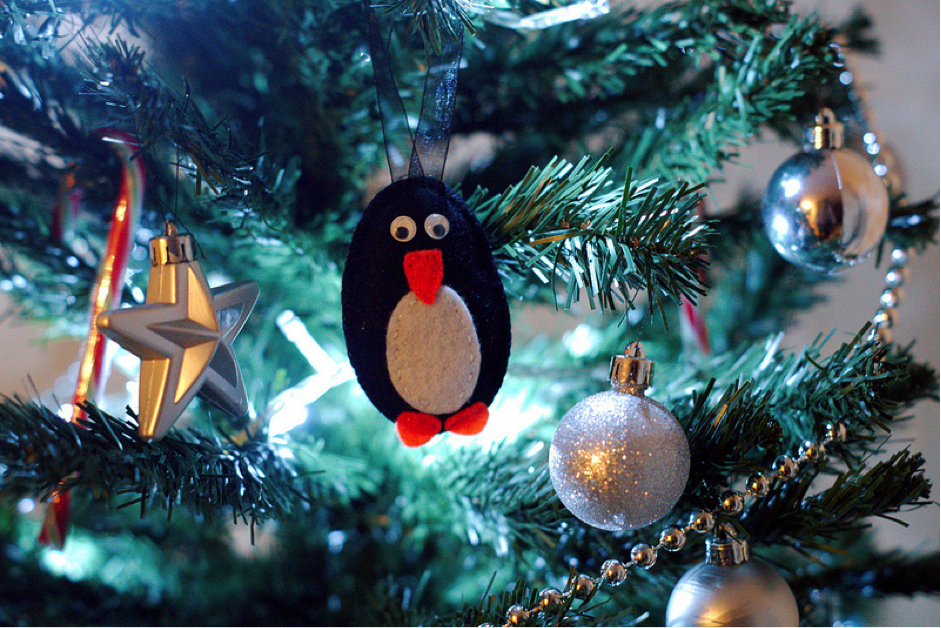 Lights
Lights are another Christmas standby, but why not try to spice things up a bit this year? Naturally, the outdoor lights will be hung with care, and inside, the tree will be dressed in all its glowy finery, but what about the other rooms of the house? Try something as simple as sticking lights inside glass lanterns or bowls in various rooms. Making lights spell out Christmas phrases, creating wreaths or entwining lights with bows, candy canes, and branches help make the season bright. Literally!
Senses
Christmas is about more than just what you see hung on the walls, so try to incorporate all five senses in your decorating. For touch, bring in elements like acorns and branches from outside to add to your winter décor. Taste is an obvious one — just cook or bake some seasonal goodies! Some traditional things to try are sugar cookies (which are fun to decorate with the kids), turkey or even a fruit cake if you want to challenge yourself. Smell is also a powerful reminder of the season. Pine scented candles, cloves or apple and cinnamon often get people feeling those winter vibes as soon as they walk in. The same goes for those groovy Christmas tunes! Get everybody humming along to the season's favorites with a pre-made playlist for the occasion.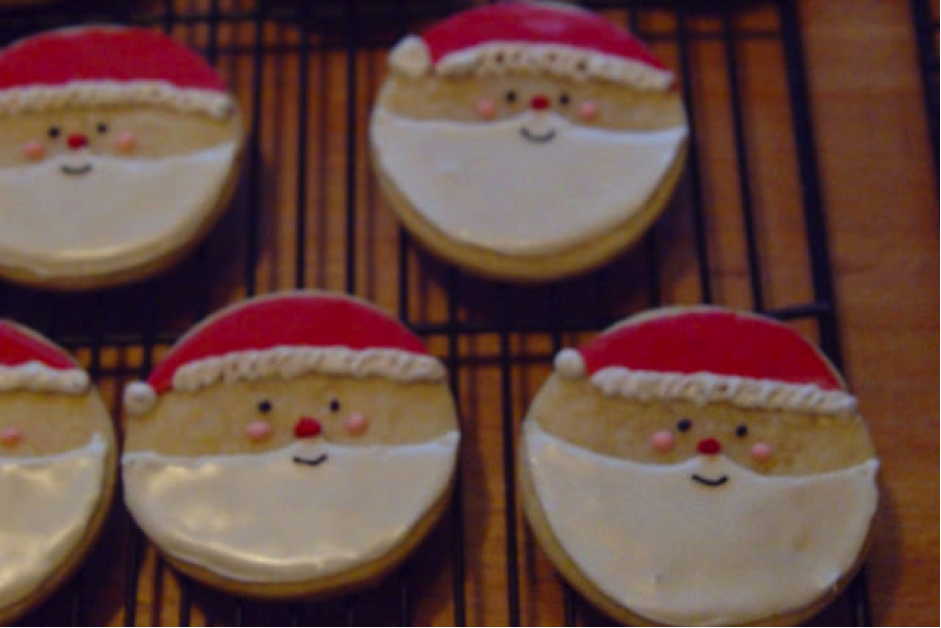 Room by Room
Living Room
The living room is often the first room guests see, so don't hold back here! Choosing a color scheme for the season can help make a familiar room feel different, so think about what colors fit with your festive scene. Consider using wrapping paper to decorate baubles around the room, make a banner for over the mantle or go all out with an entire wall of ornaments.
Bathroom
The bathroom gets used a lot, but homeowners often forget to spruce it up for the season. Some frosted spray on the mirror or a Christmas seat cover can brighten up the space quickly. You can also swap your standard towels for some festively themed ones.
Bedrooms
Though most guests won't be in the bedroom, try wrapping the doors with festive paper and a bow, hang stockings on each family member's door or tie bows on the pillows inside.
Kitchen
This is a great place to display those Christmas cards! Make a creative collage and include any artwork from the kids alongside them. Oven mitts, towels and plates can also add a sense of season to the kitchen.
Christmas is typically a joyous occasion for both people and businesses. Christmas is a time for people to reconnect with their families and friends, while business owners may market their companies and improve sales. So, if you want to present your business or organisation during the Christmas season, we recommend using one of our professionally designed Christmas Templates. Template.net allows you complete customization. Microsoft Word, Microsoft Publisher, Google Docs, Adobe InDesign, Adobe Illustrator, Adobe Photoshop, PDF, Outlook, and Apple Pages are just a few of the file formats available.
Follow these tips and you'll have a fantastically decorated house this Christmas.
Images by cobaltfish and JL_7978, used under Creative Commons license