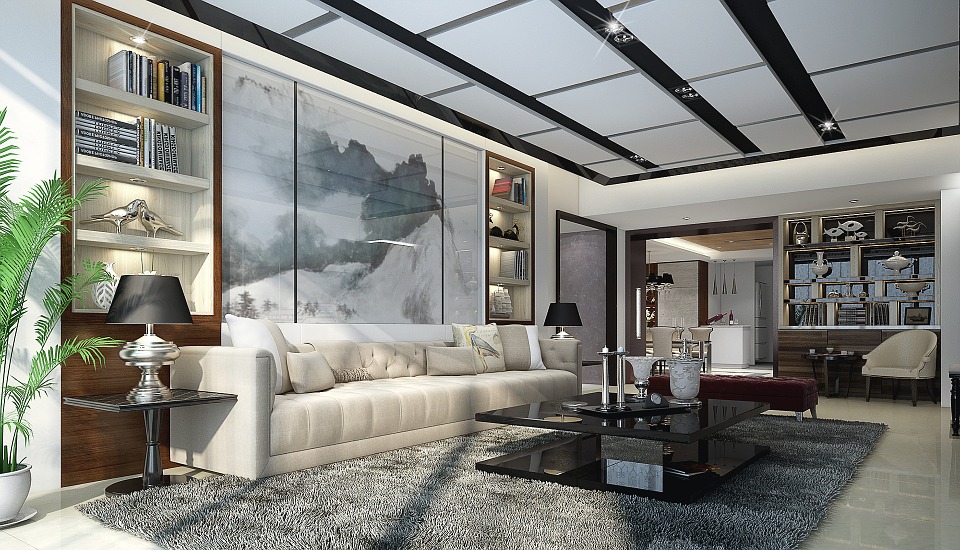 Interior design is one of those industries that is continually integrating new technology, and products to create spectacular effects and design concepts. Mosaic tiles are no exception. The tiles that you will find in the market place today are far from being the same old humdrum tile options of years past.
Materials and Finishes
Mosaic tiles have always come in a variety of styles and finishes; however the tiles that you will encounter today have opened up an entirely new pallet to work with. They come in simulated wood, finished pebbles, and an assortment of metals to name a few.
These new finishes provide durability that was previously missing while creating additional use options. Where you might not want to install wood flooring or metal detailing in a bathroom, because of water erosion issues, with this mosaic tile pattern you can achieve the same look as wood or metal without having to worry about water damage, rust, or erosion.
Don't Paint, Tile
Mosaic tiles are not just for floors either. You can use the mosaic tiles that you find for sale today on walls, kitchen islands, as backsplashes, and any place that your imagination can picture them. The availability of different sizes and patterns opens up your options more than ever before.
Idea Sparks
Here are a few ideas to get your creative juices flowing.
Fireplace – Instead of painting that dirty old fireplace mantle, cover it with mosaic tile. This gives you the ability to use smooth pebbles, wood, or even metal to create a one of a kind focal point in your room, that will be easily cleanable and durable.
Kitchen – Replace your kitchen backsplash with a decorative mosaic tile to draw color and interesting details into what is typically looked at as a workspace.
Bedrooms – Instead of a bulky headboard, consider creating your own work of art headboard with mosaic tiles.
Patio – Use mosaic tiles to cover cheap wood planter boxes to create an upscale outdoor living area at the fraction of the cost of what you would pay for something that you may not even like that much.
Longevity
Although mosaic tiles are more durable than a lot of other products they still need tender loving care, such as regular cleaning, especially on exposed grout. However, if you take the time to include these maintenance routines into your normal cleaning regimen you will find that your tile work will stay looking like new for generations to come.
Creating a home that represents who you are is something everyone strives for. And, in the past your creativity may have been stifled by the limited products and materials available to you. That has all changed though, with the emergence of such high quality mosaic tile options that come in so many different finishes and looks. Today's mosaic tiles are durable, functional, and beautiful opening up a whole new world in the field of interior design that even the do-it-yourself weekend warrior can use to create the living space of their dreams.