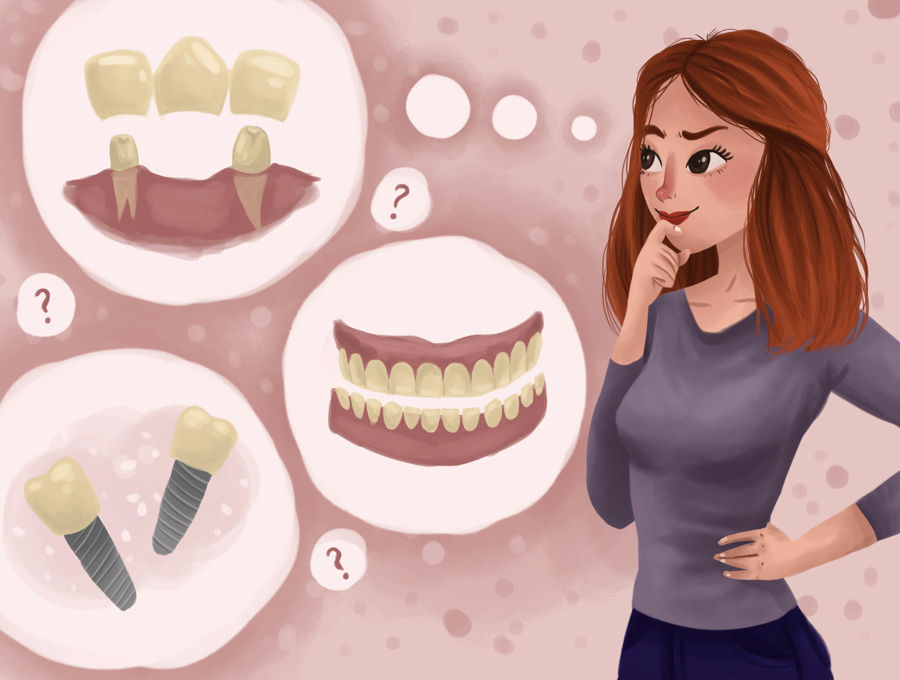 Are you thinking of getting dental implants? Having damaged, decayed, missing, or crooked teeth is a serious problem. your is because it will not only affect your appearance but can lead to several health problems if left untreated. Many people are afraid to smile or eat in front of people because of a lack of confidence. As a result, they often stop leaving their homes.
Dental implants are a common dental procedure that is used to support one or more than one fake teeth. It is advised to know about dental implants before getting it.
In this post, we have highlighted the important things you need to know about dental implants.
What Are Dental Implants?
In simple words, dental implants are metal frames or posts that are placed into your jawbones under your gums. They are inserted to support fake teeth. After it has been positioned, the dentist will mount teeth on it. Implants are like titanium screws that will take the place of a root of a tooth when the root is decayed.
How Long Will They Last?
Dental implants can last for a long time if taken proper care of it. There are various things that will have an impact on the longevity of the implants. How well you take care of the implants and how often do you go for maintenance appointments; are the things that will impact how long your implant lasts.
When you don't take good care of the dental implants, it will result in soreness, discomfort, bleeding, and gum infection. If you take proper care of the implant, it will be strong and healthy to last for years.
Types of Implants
There are two types of implants that are regarded as safe.
Endosteal Implants- this type of implants is directly inserted in the bone. When the surrounding gum has healed, then the post is connected to the implant. After that, a fake tooth is mounted on the post. It can even be mounted on denture or bridge.
Subperiosteal Implants- in this type of implant, a metal frame is placed on the jawbone. The frame becomes fixed once the gum is healed. Then, the post is attached to the implant and finally, the tooth is mounted on the post.
Are Implants Safe?
The most important concern of people is whether it is safe or not. Dental implants are a safe and well-established treatment that will not cause any discomfort. They are more like natural teeth, so no one can know if you have implants or not.
Can You Get Implants with Your Teeth?
Of course, you can get your teeth replaced with implants. You can even get one tooth replaced or a complete set of teeth.
Does the Implant Hurt?
The procedure of implant is usually performed under local anesthesia. It is a simple process that is easier than taking out teeth. Though you will not feel any pain at the moment after the anesthesia wears off, you might feel some discomfort.
Can be Dental Implant Used for Replacing Missing Teeth?
Depending on the bone condition of your jaw, the dentist will conduct some tests. This is to determine how much bone is left. In case the bone is not enough or is not healthy, it might not be possible to have implants.
How Long is the Treatment?
When you visit the dental office, they will be able to make an estimated timetable before the treatment starts. Thanks to technological advancement, false teeth can be fitted at the same time as the implant. You must ask the dental team whether you qualify for it or not.
Mostly, the false teeth are mounted 3 to 4 months after the implant has been positioned. In some cases, this dental treatment can take more time.
Aftercare of Dental Implants
Once the implants have been inserted, your dental team will guide you on the aftercare. To help you be comfortable, the dental team might give you painkillers. This is because you will be needing it once the anesthesia wears off.
Is it Hard to Clean Implant Teeth?
Well, no. It is similar to cleaning your natural teeth. If you take proper care of your teeth, you can have a successful and long-lasting implant. Your dentist will inform you how to take proper care of your teeth. Although, cleaning the implant teeth is no harder than cleaning natural teeth, there are some areas that require more attention. The dentist will show you how to clean those areas.
We hope this guide helps you have a better understanding of dental implants.