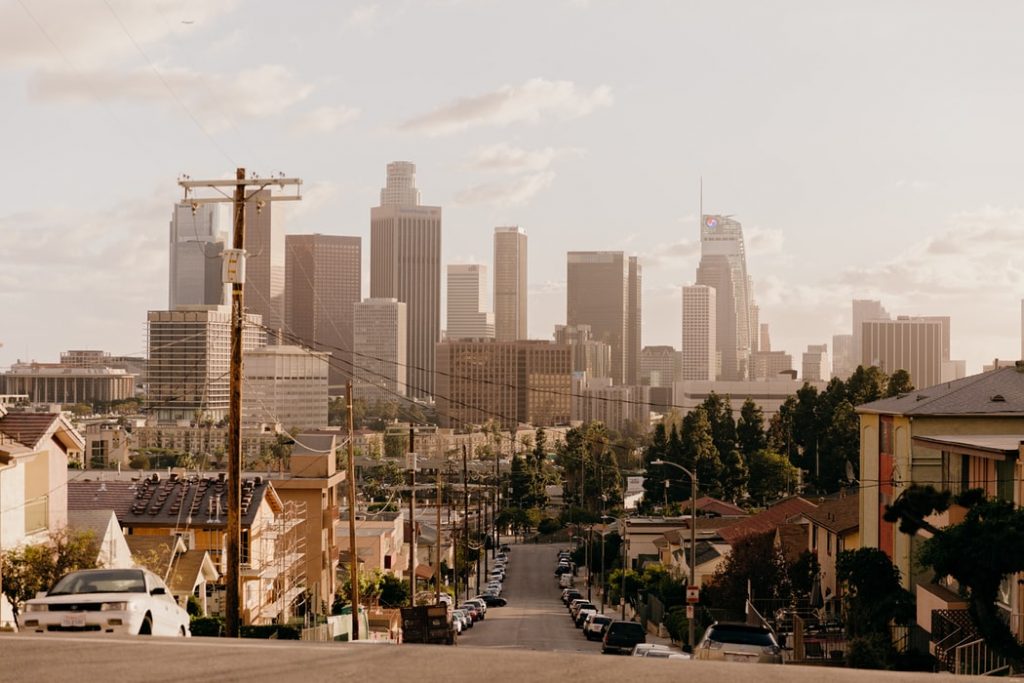 Thinking of moving to LA? Los Angeles is about half the size of Rhode Island and it is home to more than four million people. If you are coming from a smaller place, it will be very exciting for you and you will be able to explore a lot of things. There are 87 cities in LA including West Hollywood, Beverly Hills Santa Monica and many more. The city of Los Angeles consists of various neighborhoods and several types of people reside there. If you're asking yourself what city should i live in, LA is worth considering, among all the other best ranked cities.
There are plenty of reasons why people move to this incredible place. The weather and magnificence of the city are two primary reasons why people love Los Angeles. If you don't like blizzards, torrential, hurricanes, hail, and freezing rain then you will love Los Angeles.  Los Angeles doesn't get hot at times but in most the cities in Los Angeles, you do not have to deal with hot sun, humidity, loads of sweating, etc. The most popular Hollywood industry and so many work opportunities are another reason why people shift to this place. Our Los Angeles movers will help you move easy and stress-free. But first, let us explain why we think Los Angeles is the place to be.
Who goes to LA, stays in LA!
If you are someone who likes to party all day long and loves to hang out at night, then it's a perfect place for you. The city is very bright at night and you will see a lot of places and people to party with. Los Angeles is open to any kind of people and people are often kind and respectful. If you are someone who wants to live independently without any worry despite your religion, color, and language, LA is best. As there is all kind of people resides there from different countries, you will not face any discrimination. You will get mixed up with the people and surroundings and it will definitely feel like home just after a few weeks.
If you are looking forward to settling here, then it's an excellent decision as there are plenty of job opportunities in the city. Los Angeles is cosmopolitan and filled with modernity, culture, music and it's a foodie town too. There are also a lot of other travel destinations closeby. Even if you are into nature and outdoors and it's a great place for you because there are a bunch of trekking and hiking places. The city is surrounded with mountain ranges and you will love scenarios over there. There are loads of hiking trails in the Angeles National Forest, San Bernardino, and Gabriel mountains that are best known for adventures and hiking.  There are plenty of outdoor adventures so if you are into rock climbing backpacking and cycling on the rough tracks in the forests you are going to love being there.
An all-in-one place for fulfilling all your needs!
Don't let people tell you Los Angeles is obnoxious and crowded. There are tons of amazing people living there and some of them even found their life partners in the city.  If you are new to the city and don't even know a single soul around then you don't have to worry. Many people go to social events through social media platforms like Facebook and Meetup. LA is also known as the city of dreams and you will never regret moving to such an incredible place.