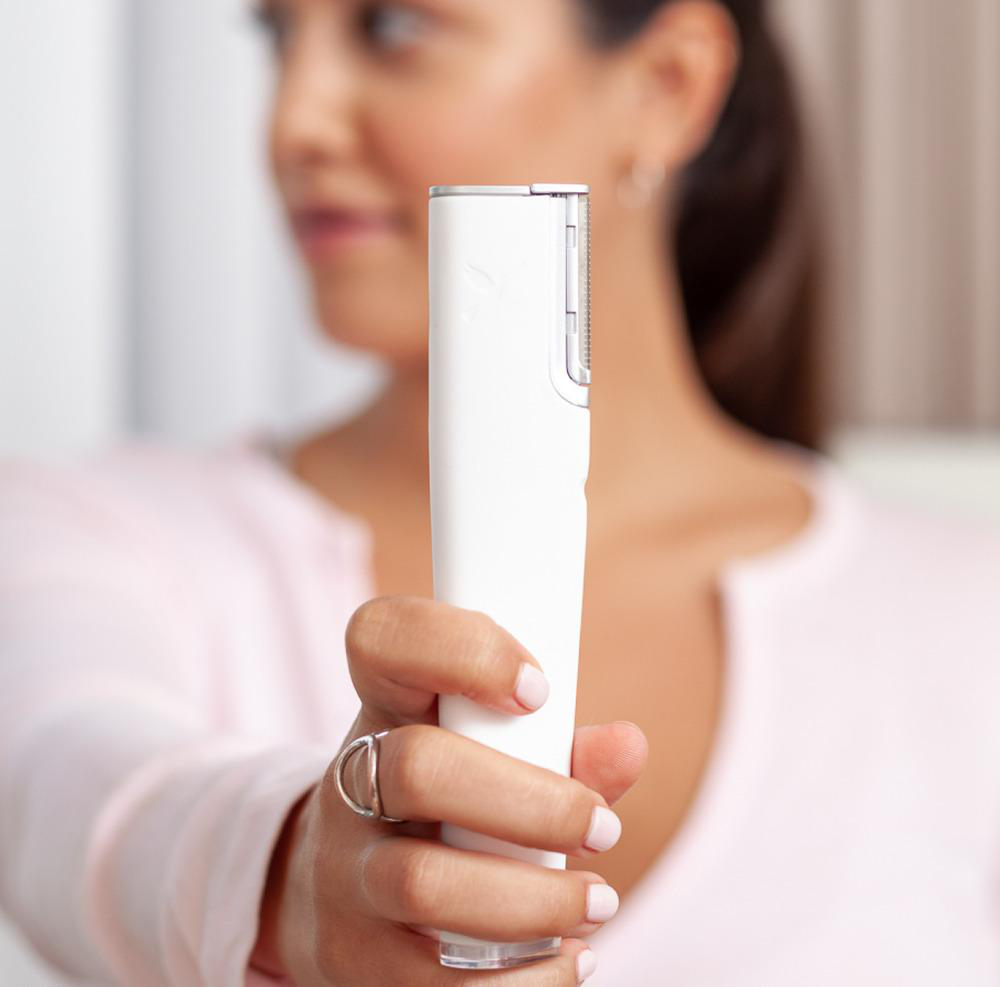 Smooth, radiant skin is something we all hope to maintain throughout our lifetimes. Today, amazing advances in the beauty industry have given women a lot of excellent options for achieving a youthful complexion. Although we can visit our esthetician on a regular basis, at-home treatments that yield exceptional results are also something that celebrities and non-celebrities alike are always searching for. Dermaflash has quickly become one of those game-changing skincare devices.
Thank You, Dara Levy
When it comes to female entrepreneurs, Dara Levy stands out as one of the great beauty innovators of her time. She is the proud founder of Dermaflash, an anti-aging device that brings in-spa dermaplaning to the privacy of your home. Levy has always been a strong believer in the power of proper exfoliation for the skin, and she began having dermaplaning (blading) treatments at a plastic surgeon's office in the 90s. She was blown away by the medical-grade results that truly changed the texture and tone of her skin. Levy decided to go into the med-spa business after losing her husband to cancer, and that is where her idea for at-home dermaplaning tools was born.
Going for the Glow
When you use a Dermaflash vibrating device, your complexion receives several benefits. Not only will your skin appear and feel smoother and softer, but the healthy-looking gorgeous glow is hard to deny, and you only need to use the wand once a week for visible results. Dermaflash's dermaplaning tools offer smooth complexions for any skin type and skin tone.
Dermaflash One was designed to gently get rid of dead skin cells, layers of debris, and that annoying peach fuzz. Using short feathery strokes, you simply glide the small handheld wand across your face and get superb levels of exfoliation.
Dermaflash Luxe is another remarkable example of the brand's dermaplaning tools, and this one not only removes the dull, dead skin cells and pesky peach fuzz, but it also creates an ultra-smooth surface for applying your favorite anti-aging serums and creams and a flawless canvas for applying makeup. Best of all, the "magic wand" helps reduce the appearance of wrinkles.
Extraordinary Technology
What makes Dermaflash's collection of dermaplaning tools so extraordinary is the science used in their development, which features patented sonic-edge technology. The beauty wand uses a small vibrating blade to remove dead skin cells and peach fuzz (vellus hair) without any pain or fear of cutting your skin. The lightweight, skin-shaving device was created in a hummingbird design, which means that the gadget allows it to "fly" easily over the skin in any direction. It is quick, safe, and simple to use and delivers baby-soft skin that looks ageless and healthy.
Getting Med-Spa Results at Home
Dermaflash's innovative dermaplaning tools make skin care easy and were developed for use in the privacy of your home. As women, we all want to feel confident and comfortable in the skin we're in. A product with impressive results is something that we are constantly looking for, and Dermaflash doesn't disappoint.
Let's be honest: a smooth complexion with beautiful texture is always youthful looking. Visiting a medical spa and performing your own at-home aesthetic treatments offers a nice balance for great skin that gives you control and self-confidence in your beauty routine. With Dermaflash's dermaplaning tools, there's no downtime and no bandages; you just get a gorgeous, smooth, and radiant complexion.