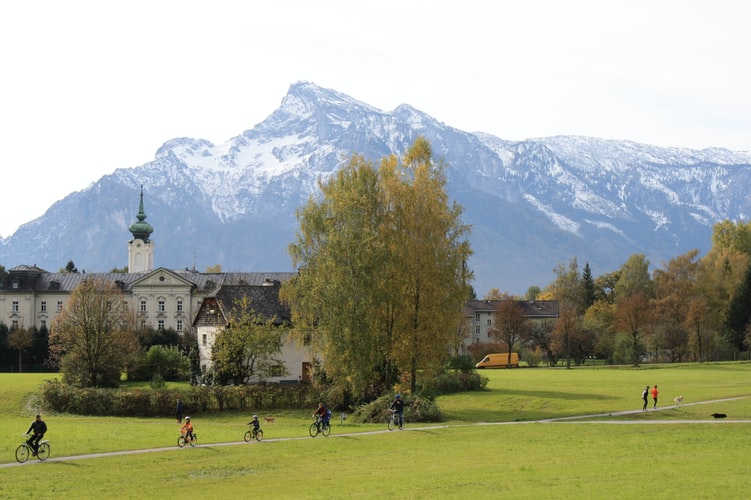 Taking a bicycle ride as a family can be a great way to spend some time together. It is also a good way to stay active and healthy. There are plenty of great trails that you can take your family on. However, if you want to consistently have good rides, you will need to do a little preparation. After all, you don't want to have to spend miles biking on your return trip in inappropriate clothing for the weather.
1) Protective Gear
The first and foremost item on the checklist is protective equipment. This should include a helmet for every rider. Bikes should be equipped with reflectors. If you expect to ride in the dark at all, consider also getting safety lights.
Any unsteady riders should ideally also have elbow pads. If you have a young one, make sure you have a properly sized baby bike seat. Don't forget to do a safety check on every bike to make sure everything is in working order.
2) Weather- and Riding-Appropriate Clothing and Footwear
Wearing the right clothes can make all the difference in the world. In the summer, this usually means light and loose clothes, ready for hot weather. In the spring it can vary significantly. Check the weather before you head out. Also, all riders should have secure shoes that will stay on the feet. Flip-flops may be comfortable, but they can be unsafe.
3) Sun Protection
During the spring and summer, the sun beats down on the trails. This is nice if you want to get outside, but it can be harsh on the skin. Make sure to wear sunblock even if it is cloudy when you set out (bring some along on the trip too). Also, wear hats, sunglasses and whatever else is appropriate for the day.
4) Biking-Friendly Snacks and Water
No one wants to have to ride home on an empty stomach. Grab some snacks that are biking friendly. Typically, carbohydrates are very helpful for cardio workouts like riding. It is a good idea to bring items that are relatively easy to eat with just hands. Finally, don't forget to bring water for everyone. A bottle holder for the bike frame can be a big help.
5) Locks for Every Bike
If you intend to get off your bikes at all, bring bicycle locks. Going to look at a beautiful view and coming back to find that your bikes are gone can really ruin the day. It is always better to be safe than sorry. Lock up your bikes.
6) The Right Route
Last but not least, make sure you pick an appropriate route. Choose one that will be accessible to everyone's skill level. For example, young riders may not be able to take on winding, mountain trails. Also, make sure that the trail can support groups riding together, especially if you want to talk while you ride.
Get Started on Your Family Bike Ride
With the above tips, you will be almost ready to hit the trails. Of course, you also need bikes. Check out some hybrid bikes for sale and pick one up for each family member.