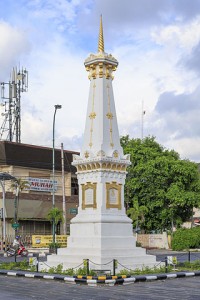 Yogyakarta is a very lively city and has plenty to entertain shoppers, food fans, tourists and history buffs. The main road, Malioboro Street, is always crowded and the kids will be amazed by the sights, sounds and smells of this bustling tourist attraction.
It's easy to book online the hotels for your visit and The Ameera Boutique Hotel is about 200 metres away from this centre of the city. This good value place to stay enjoys both a contemporary feel and a typical Javanese interior. There's lots of parking nearby and it's easy to access public transport.
Ullen Sentalu
This amazing museum of art and Javanese culture lets you learn about Indonesia's history while indulging your sense of adventure. Housed in the forest under the foot of Mt. Merapi it's like a very big house in the forest. Take a walk around and learn about batik and the ancient culture of this part of the world. There's a restaurant in the backyard.
Gembira Loka Zoo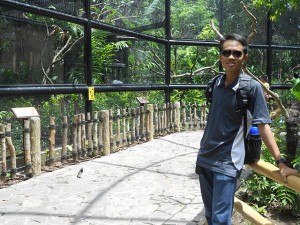 This place has had a lot of work done on it to make it a great location to visit with the kids. There's a good selection of animals to keep them entertained as well as playgrounds and a little train. There's also good wi-fi to keep mum and dad entertained to! The whole place is green and there's lots of open space. Friendly zookeepers make this a really informative tourist stop.
De Mata Trick Eye 3D Museum
Amaze little eyes with a visit to this clever museum that tricks your mind into thinking you've climbed into the over 100 3D pictures painted on the walls. It's the kind of place that never gets old! The staff are really helpful and can show you round the exhibits, letting you all get in the photos. It's a really trick for the eyes, you don't see how good it is until you take the picture. This is a great stop for families.
Wediombo Beach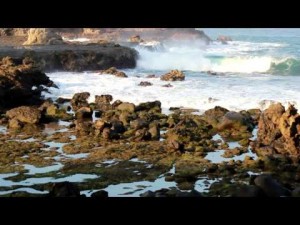 This beautiful part of the coast has a natural lagoon and beautiful waters to send your little people out to splash in. It's quite a popular spot so don't expect to have the place to yourselves but the scenery is magnificent! Come here in the morning, around eight or nine to get the best of the day – it's a little cooler for the kids. Just get settled once you're there – you'll need to go up a big set of stairs to get in and out.
Yogyakarta is definitely a busy spot, but when travelling with children that can just mean there's lots to do. With a mixture of old and new, culture and tourism it's the kind of place where they'll see new things they'll remember for years to come.