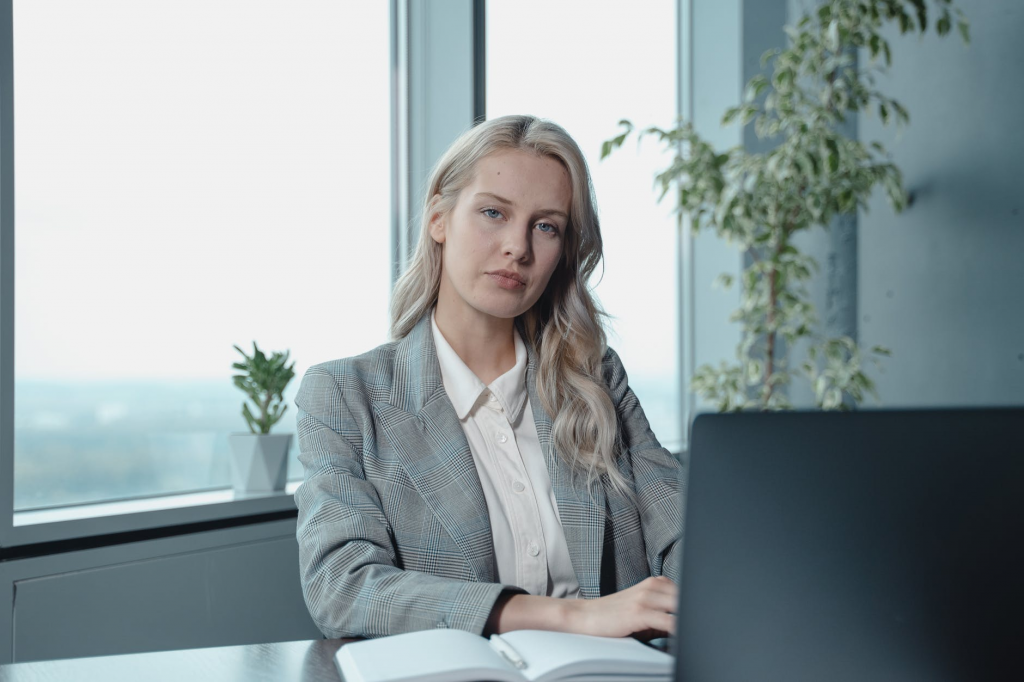 Working women are often looking to escape the dullness of boring pantsuits that shroud away their femininity. It is only likely for a woman to desire to flaunt her curves and let her femininity shine. However, workwear demands a certain decorum and a sharply polished appeal to allow us to appear confident.
If you want to play up your lady boss vibes, you will have to elevate your workwear wardrobe. This endeavor does not necessarily require you to spend bucketloads of money. All it takes is a few key pieces and, of course, the art of layering.
This article will walk you through the ultimate winter fashion trends to play up your lady boss vibes spectacularly.
Here, take a look:
TRENCH COAT
The first and foremost winter essential for a working woman is a trench coat that is immensely versatile and super-functional. It is a dynamic outwear investment that will lend grace and charm to all your outfits. Trench coats are utterly delightful as they exude an intensely charming and effortlessly chic vibe. They give our workwear statement that graceful Miranda Priestly vibe that made us fall in love with Meryl Streep's iconic character.
While a trench coat may seem like an expensive investment, it is worth every single penny. Rather than buying multiple coats, considering making one high-quality investment. When it comes to buying a trench coat, quality is all that matters. A good quality trench coat will last you years, offering timeless comfort and beauty.
You can go for neutral colors, such as black, white, nude, cream, tan, or camel, to enjoy it with all your outfits.
STATEMENT PANTS
Working women need a variety of pants to complete their workwear wardrobe with versatility and functionality. It would be best to have sleek office pants, high-waist pants, and wide-leg pants to enjoy creating effortlessly chic statements.
High-waist, wide-leg pants are the best work pants for women as you can pair them up with anything and everything. From blouses to cardigans, these pants look insanely voguish with everything. When shopping for pants, it is ideal to look out for versatile and neutral colors, such as white, blue, black, red, and nude.
You can pair these colors with a wide variety of clothing staples that you own. Another important tip: don't shy away from bright-colored pants. Yellow, purple, red, or maroon pants are an excellent way to brighten up your workwear outfits with a bold dose of confidence!
TAILORED BLAZERS
Sharply tailored and well-structured blazers are a definite must-have for the winter season. These delights are just what you need to sharpen your lady boss vibes and seal your outfits with effortless chicness. Think about it; a blazer lends undeniable charm and a sleek, professional appeal to any given outfit.
You can pair them up with anything: a sheath dress or a feminine silk blouse with a sleek pencil skirt. A blazer can sharpen our aura and make us look like the professionals that we are. Blazers are for board meetings and career-making presentations. Consider picking out bold and dark colors, such as deep navy blue, black, or maroon, to exude confidence and charm.
COZY CASHMERE
Cashmere is an excellent investment for the winter season to keep you cozy and chic as the chilly winds start to blow. Everyone stops and turns to admire cashmere on a woman. Fashion lovers can't resist touching the fabric to feel its softness. Cashmere sweaters will work wonders at elevating your winter workwear wardrobe.
You can choose between cashmere sweaters, cardigans, and even cashmere sweater dresses. There's a world of variety there, and this trend offers a timeless luxury. You can enjoy a high-quality cashmere investment for years to come. Just be sure to use with gentleness and care, and avoid tossing it into the washing machine.
TURTLENECKS
The ultimate layering staple that offers functionality and elegance, turtlenecks are utterly and insanely voguish. They exude an effortless Parisian chicness that allows us to stand out and command attention with our style. Besides, they are intensely cozy and eliminate the need for additional layering staples so you can flaunt your curves.
Turtlenecks pair with anything and everything, be it denim jackets, blazers, or even sheath dresses. Turtlenecks allow you to flaunt your summer dresses during the winter by channeling the art of layering. We advise you to invest in neutral hues, such as nude, cream, black, and white, to enjoy versatility. But don't shy away from a bright and bold turtleneck in feisty red or fuchsia pink to elevate your workwear glam.
CONCLUSION
Workwear doesn't always have to be boring and unflattering. You can enjoy glamour with a moment of masculinity in a sharply tailored power suit. Be sure to mix up patterns and textures to elevate your lady boss vibes with an eclectic vibe.
Plaid, gingham, and checkered patterns look gorgeous in coats, long trench coats, and blazers. You can also play up these voguish patterns in pants and sweaters. Consider putting together a wardrobe that offers both comfort and style. If a trend doesn't appeal to your sense of style, it's not for you.
Don't force yourself to warm up to a trend just because someone says it's the hottest thing to wear. What truly matters is your choice and your sense of style!