Every young girl loves dressing up. Most girls adore to go into mom's closet and try on her skirts, dresses and high-heeled shoes. There are some lovely choices for dresses that are ideal for girls to wear for weddings, graduations, communions and family gatherings. If the young girl in your life has been asked to be a flower girl in an upcoming wedding, you want to be sure that the dress she wears is not only pretty and appropriate for the occasion but that it is comfortable for her to wear all day as well.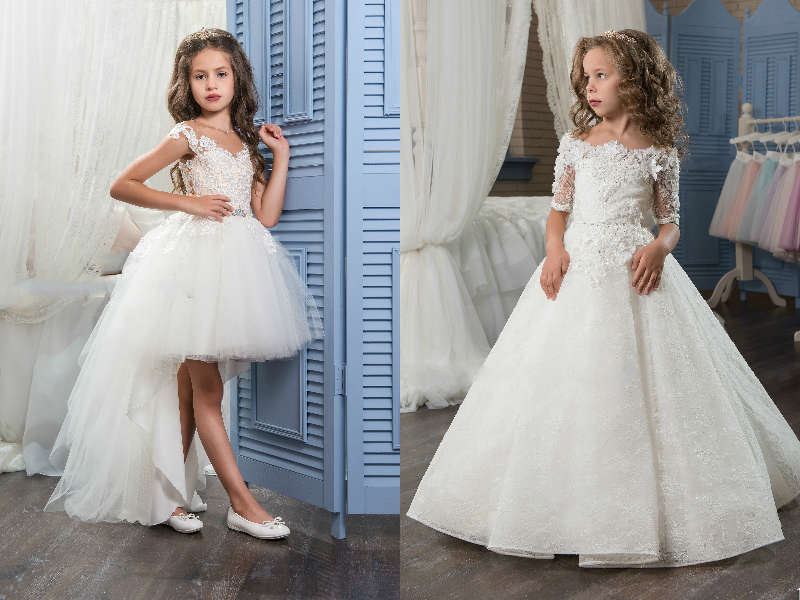 Here are some simple tips can help you in many ways when you have to select the prom dress for your children
while buying kids prom dress
This is the crucial factor and you have to select the appropriate style suited for kids. You have to understand that it is not like the regular prom events conducted in colleges and you have to focus on kid's garments that suit the occasion in the best possible manner. You will often notice that there are more options available for girl's prom dress in the market. This is a tricky situation as having more options can confuse you about choosing the best style. In recent years, the prom dress for girls are closely resembling adult's style. Remember that the objective of the event is to make them look cute and not like older girls. Avoid certain styles that given them a matured look and stick to the ones that project their innocence and cuteness.
All said and done, they are still kids and they may not have the patience to carry on the dress for a long duration. In this regard, you are better off choosing a comfortable design than the very exotic ones that make them feel uncomfortable in short time. Avoid ones that have too many straps as they can be difficult to manage. You have to also take into consideration that they will keep playing and moving around with the prom dress and they need to feel comfortable with all these activities.
If you notice that the school has a theme set for the occasion, you can go with the flow and select the appropriate dress. Many schools include prize giving activities for various tasks during this event and you can select the appropriate dress for your children that suits the occasion. Children usually like bold colors and you can experiment with them. You need not hesitate to try out those bold colors as it looks good on kids and you should consider them while choosing prom dress for your children. Always try the dress before the event and see if you need to do any alterations to get the best fit. In this way, you will not face any issues on that special day.
Take your child for shopping
It is very important to take your child along with you when you shop for the prom dress. After all it is their special occasion and they have every right to choose the best colors of their choice. If they happen to like a certain color that is not your favorite, you should still give importance to their choice as they will be happy to wear their favorite colors.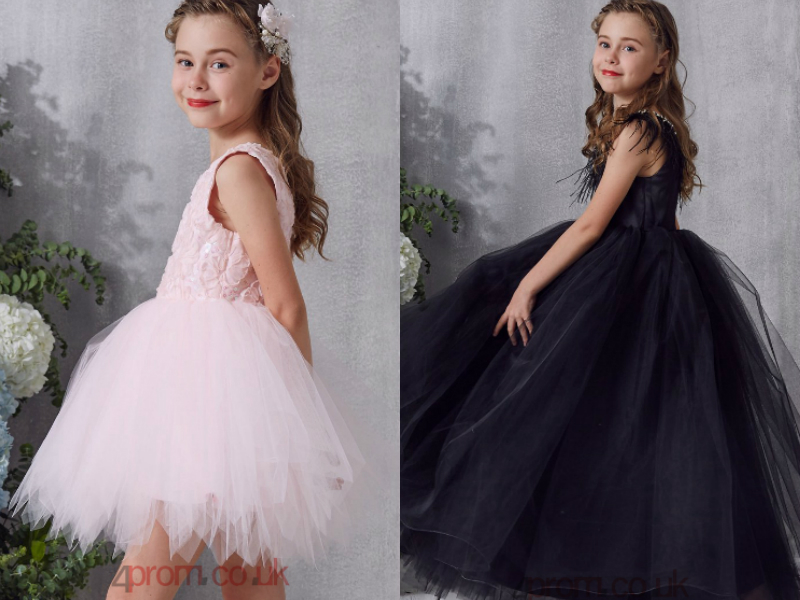 Consider these accessories for the event
When it comes to kids prom dresses, accessories play an important role in enhancing the overall outlook of the dress. In this regard, you should include these special accessories along with the dress.
Comfortable and stylish shoes
Girls always love colorful shoes and you choose them instead of other options. The only thing you have to make sure is to avoid the heeled shoes as this can be very uncomfortable for them to move around the whole day at the event. Make sure that the shoes are comfortable and the color matches with the dress in the perfect manner.
Gloves to match the dress
Once you have selected the dress, it becomes easy to match the gloves with them. This can highlight the entire costume and give it a unique appeal. You have to ensure that you choose comfortable materials like satin for the gloves as they will fit perfectly and stay in place for a long time. Avoid choosing light colors as they can get dirty in quick time and children touch all sorts of things at the events.
Matching bags and ornaments
This is the latest trend with girl's prom dress and you can select a matching bag for the event. This should not be too heavy and you can just go with a fancy design that looks small and appropriate for the size of the garment. In the same way, you can even choose some necklace and other ornaments that go with the dress.