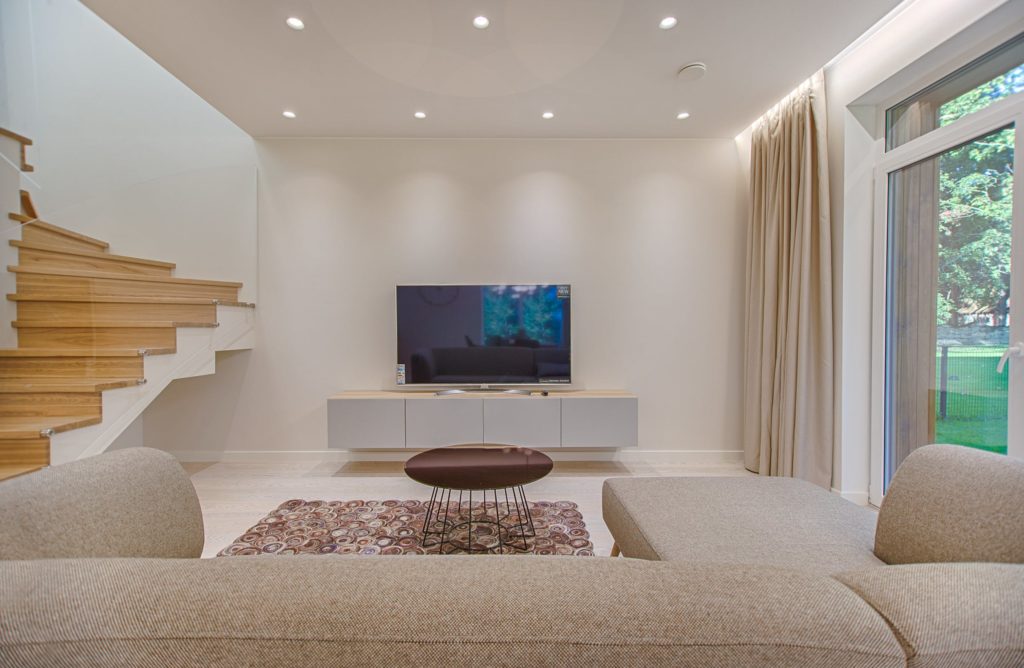 In this modern day and age, appliances have become a significant part of our daily life. Because of the demand for appliances in the market, manufacturers have worked really hard to meet the demands of the customers. Every day, we're seeing new machines and equipment being released in the market and the competition in the industry is becoming stiff.
It can sometimes be overwhelming to shop for new home appliances today given the wide range of options available to choose from. You don't really need to own every possible home appliance out there. Just stick with those that you believe is necessary for your home. To give you an idea, here are the top 5 must-have home appliances that every homeowner should invest in.
   Humidifier
We all should be able to live comfortably in our home and this can only be possible if we're able to breathe clean and healthy air. It is for this reason why a humidifier is a must in every home. This home appliance helps to maintain a healthy level of humidity in your home, which prevents the growth of molds and other harmful bacteria.
Humidifiers work by dispersing invisible mist into the surroundings in order to boost the level of moisture. This is very important during the winter when heaters are used to warmth the environment and could affect the home's much-needed humidity. In case you didn't know, dry air could lead to a runny nose, cracked lips, irritated throat, itchy skin, allergies, and other illnesses. We definitely do not want any of this to happen to us or to our young kids at home.  Therefore, when it comes to buying home appliances, the humidifier should be first on your list. This device doesn't cost a lot, yet the amount of help that it can give to you and your loved ones is immeasurable.
   Water dispenser
It's unfortunate to know that some homeowners don't find it a necessity to have a water dispenser at home. But this home appliance is actually a worthy investment because it comes with many benefits. Aside from the fact that the water dispenser allows you to conveniently disperse water for drinking, it has several other benefits, too!
The water dispensers of today come with high-tech features and technology. Most of them allow you to cool or heat water immediately, which is both convenient and time-saving. If you're going to use the portable or bottom-loading units, you no longer need to spend for the plumbing work since these devices don't need to be attached to the plumbing line. There are also water dispensers that have a built-in water filtration and purification system, which means that the water that it disperses is free from contaminants and other harmful bacteria. With the many benefits that come with using the water dispenser, it's clear to see why it's included in this list of the top 5 must have home appliances.
   Dryer
It's every homeowner's nightmare to not have any clothes or uniform to wear at work or in school simply because these clothes have not been dried as a result of the wet weather. This problem can be solved with the help of a dryer and it is for this reason why dryers should be considered an important home appliance that every homeowner should consider investing in.
By having a dryer at home, you'll be able to save time and effort in completely drying your clothing and that of your loved ones. Since it does the job of drying clothes, you no longer need to have any drying racks or washing lines that could take up a lot of space in your home. This is especially important for those who are living in a tiny apartment where space is a luxury. Above all, clothes that were dried using the dryer is much easier to iron because the dryer has help to prevent creasing in these clothes. So if you don't have any dryer yet, it's about time to shop for one!
   Dishwasher
One of the most rigorous household chores that every homeowner has to deal with is washing the dishes. This can become even more challenging if you have a big family where you need to wash a gazillion of plates, glasses, and other tableware after every meal. If you hated doing this household task, then it's about time that you invest in a dishwasher!
Having a dishwasher definitely saves you lots of time cleaning the dishes. The time you'll spend in manually washing and cleaning the tableware can be used in doing other important household tasks. Owning a dishwasher can also lessen your water bills because the device uses less water unlike when you manually wash the dishes yourself. Furthermore, the dishwasher frees your kitchen counter of clutter and makes the surroundings more sanitary. Above all, there's a lesser chance of getting the dishes broken unlike when you wash them yourself.
   Refrigerator
Just like with the other appliances in this list of the top 5 must have home appliances that every homeowner should invest in, the refrigerator also comes with many benefits. In fact, it's rare to find a household without any refrigerator and it seems that life would be difficult without it. Indeed, this home appliance is very important and something that we all should have.
For one, the refrigerator helps to keep our food fresh and free from decay. The cooling temperature of the device allows us to preserve meat, dairy, eggs, and other produce for a much longer time. Aside from cooling food, the refrigerator also cools our water and beverages. That way, we will have something refreshing to drink after every meal.
So these are the top 5 must-have home appliances that every homeowner should consider investing in. While these appliances may cost you some money, investing in them is really worth it because they come with many benefits! When buying these appliances, make sure you choose a brand with a reputation for producing high-quality home appliances.