If you are dying to get away this summer, you aren't alone. Where can you go if your wallet prohibits earning another passport stamp once restrictions lift?
You don't need to head to foreign shores to enjoy a much-needed getaway. Here are 12 fun east coast trips to take this summer — load up the car and hit the open road.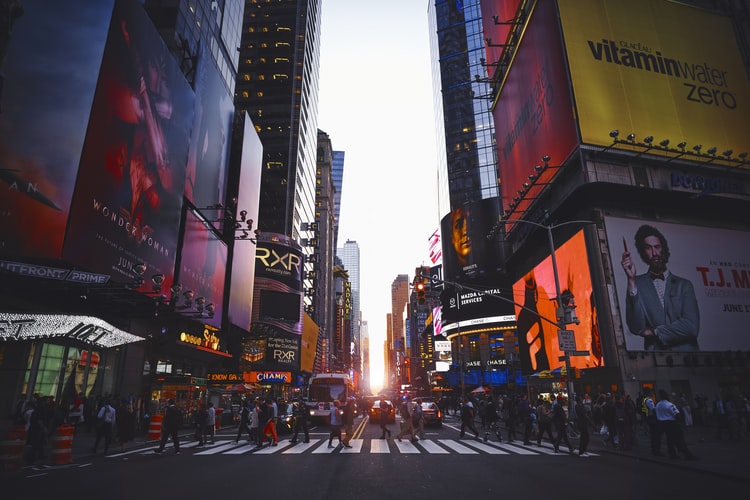 1. The Big Apple
You'll never run out of things to do in the city that never sleeps. You'll soon be able to take in a ball game again if you missed peanuts and Cracker Jack these past several months.
If sports aren't your bag, you have scores of cultural offerings to explore. You'll find museums and art galleries everywhere, including famous ones like the Museum of Modern Art.
2. PA Dutch Country
Rural Pennsylvania offers unstoppable rustic charm and scores of theme parks, like Hershey and Dorney Parks. You can go from roller coasters to peaceful buggies traversing the country roads in between pop-up farmers market stands.
Let your kids mix up a fresh tub of ice cream and learn how some of your favorite teas are made at the Turkey Hill Experience. Take a late homeschool field trip to the Lancaster Science Factory and view local wildlife at the Middle Creek Wildlife Management Area.
3. Ship Up to Boston
Are you craving some of the freshest seafood you've ever tasted? If your wallet is bare, you can still eat your share on the cheap when you ship up to Boston.
You'll find much more to do than eat. Take a ships and museums tour and go back in time to the earliest settler days. Walk the Freedom Trail, a 2.5-mile self-guided tour of American Revolutionary War sites.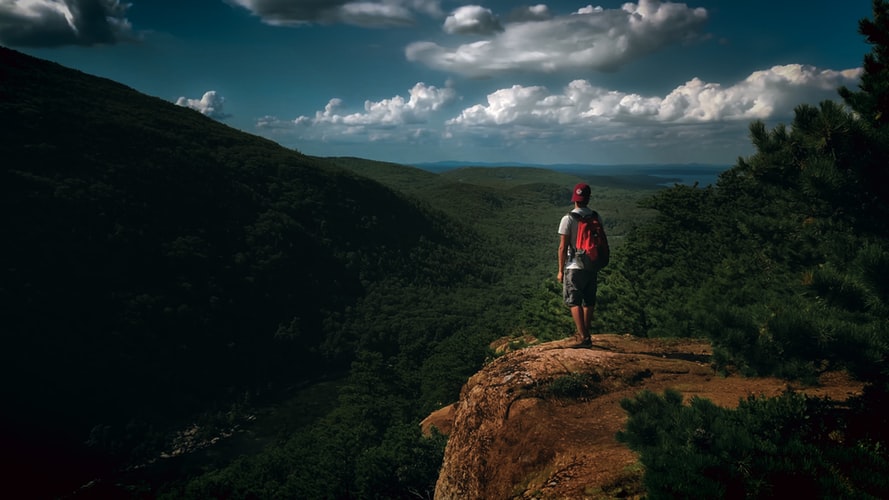 4. Acadia National Forest
If you want to escape the worst of the summer's heat, head to the cool canopy cover of Acadia National Forest. You'll still have to battle some humidity, but you'll feel much more comfortable in the forest shade.
Acadia National Park features 150 miles of hiking trails through some of the most breathtaking scenery anywhere. You'll go from the coast to gently rolling mountains, but you'll barely notice the workout for all the splendor.
5. The Nation's Capital
Are you in the mood for history? Why not load up the kids and head to the nation's capital to see where legislators pass the laws of the land?
While there, you can take in one of many Smithsonian museums, featuring everything from aerospace engineering to anthropological history. Tour the White House and halls of Congress to see where the folks making the rules go to work each day.
6. Roanoke, Virginia
From the nation's capital, head to Roanoke for more American history. You can also jet to nearby Williamsburg for a reenactment of life during the 1700s.
Hit the thriving city market for year-round boutique shopping and a farmer's market featuring organic goods and local meats and cheeses. Each of the four mosaic entrances teaches you more about area history.
7. Gettysburg, Pennsylvania
Round out your summer east-coast history tour by traveling to Gettysburg. This site of one of the Civil War's bloodiest battles offers interest both before and after dark.
During the day, visit sites like the Jenny Wade House. At night, stay for a ghost tour — you may spy the spirit of a soldier from long ago.
8. Baltimore, Maryland
If you like the water, head to Baltimore, Maryland. You can book a harbor tour or dinner cruise or
simply rent a paddleboat to work on your summer tan.
The kids will flip for the National Aquarium, and you'll find yourself marveling at the underwater world, too. If you are more into adult entertainment, why not book a brew bus tour to take in some of the city's best pubs without risking a DUI.
9. Atlantic City, NJ
Who said you had to go west if you wanted to press your luck? Spin the roulette wheel at one of Atlantic City's best casinos. Stay up all night pretending to be a high roller at the poker tables.
During the day, get out and enjoy the sunshine on the boardwalk. Explore the many vendors, stopping for a caricature portrait or hearing your fortune.
10. Savannah, GA
Georgia gets plenty hot in the summertime. However, you can find respite under the cool trees at Forsyth Park.
Savannah is home to the southeast's oldest public art museum if you are into culture. Hop aboard a trolley to take a historical tour of the city and imagine how it would have looked in the 1800s.
11. Salem, MA
If you like haunted history, head to Salem, MA, as a fun east coast trip this summer. Book one of the many after-dark ghost tours if you hope to capture a spooky spirit on film.
During the day, explore the many museums dedicated to one of America's darkest eras. Travel to one of three historic cemeteries to see the graves of many of those put to death during the witchcraft hysteria.
12. Orlando, Florida
What east coast itinerary is complete without a trip south to see the world's most famous mouse? However, you'll find plenty to do in Orlando, even if you skip the Magic Kingdom.
You can head to SeaWorld or Legoland if you seek a different theme park experience. Explore Blue Springs or DeLeon Springs State Parks for kayaking and hiking adventures.
Get Away With These Fun East Coast Trips to Take This Summer
If you are anxious to get away after spending most of the past year spent indoors, you aren't alone. Hit the road for these 12 fun east coast trips to take this summer.