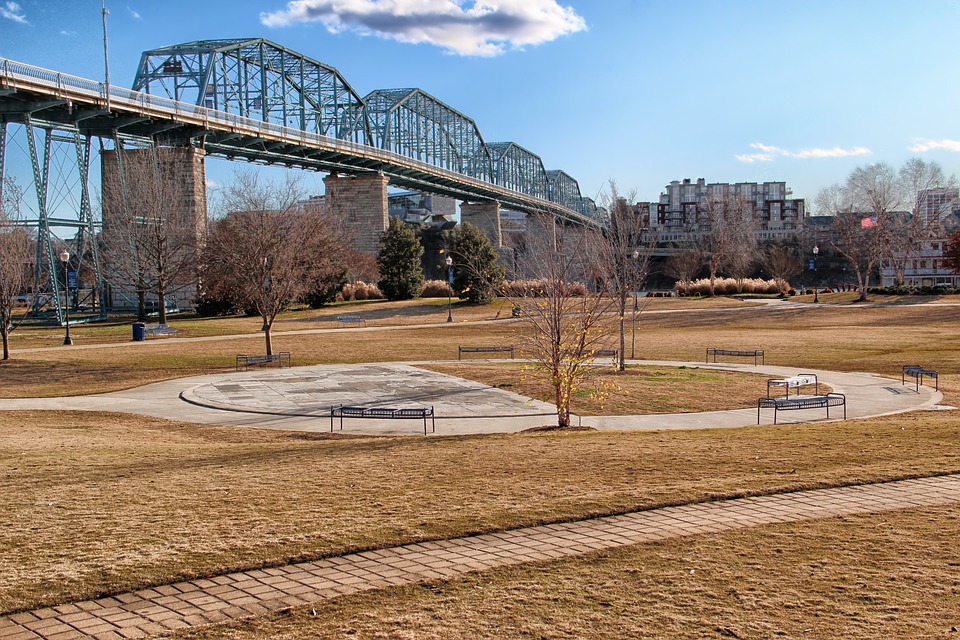 In this age of technology, it's all too easy to become absorbed in social media and the online world- especially for teenagers. So if you're planning a trip out into nature, you'll need to make sure that the whole family is kept so busy that there's pretty much no temptation to pick up their phones.
With its scenic landscape and gloriously warm summers, Chattanooga is the perfect spot to vacation at for outdoorsy families. Located in Tennessee, this bustling city is packed with enough things to do to last a whole week.
Children young and old will be entertained by what the city has to offer, and we guarantee that you'll leave the vacation with memories to last a lifetime. Phone? What phone?
Here are five family-friendly activities to do in Chattanooga:
1. Guided Tours with Rock/Creek Adventures
Embark on your very own personalized tour of Chattanooga and get to know the city in an informative yet fun way. Choose from hiking, biking, paddle boarding or kayaking, and immerse yourself with nature as your guide gives you a deeper understanding of Chattanooga's history. All ability levels are encouraged to join, so this is a great option for children of all ages.
2. Ruby Falls
Top of the list for things to do in Chattanooga is Ruby Falls, one of the nation's tallest and deepest underground waterfalls. Take a hike through the caves to reach the stunning waterfall, before finishing your day off at the peak of the historic lookout mountain. There's even an option to zipline if your kids are feeling fearless.
We recommend booking your tickets online to avoid being disappointed on the day, as tours sell out fast!
3. Outdoor Sports with Adventure Sports Innovation (ASI)
Have you ever fancied trying out an electric scooter before? Or what about a hoverboard? ASI offer the most exciting, innovational outdoor activities from electric scooters to e-unicycles, hoverboards, e-surfboards, racing pontoon water bikes and much, much more!
Give your kids something to tell your friends about with this totally unique day out. There's so much on offer that children young and old will be satisfied- and the parents, too!
4. Whitewater Rafting with Adventures Unlimited
Whitewater rafting is for the real thrill-seekers, and the Ocoee River offers class III and IV whitewater excitement to give your family the thrill of a lifetime. Adventures Unlimited are based a 35-minute drive from Chattanooga and provide overnight log cabins and meals so you can really make the most of your journey.
5. Chattanooga Segway & Bicycle Tours
Add some excitement to your learning by taking a bicycle or Segway tour of Chattanooga. You and your family will explore museums, parks, entertainment and restaurants all from your vehicle of choice. If your children have never been on a Segway before, then this is an excellent tour for them! Not only will they be learning all about Chattanooga, but they'll be having the most fun at the same time.