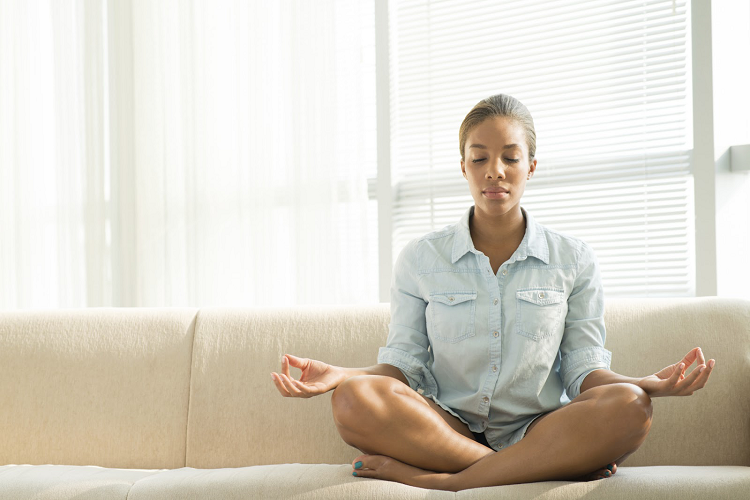 These days, more and more people are looking for ways to unwind and de-stress that don't involve taking medication, drinking, or spending a small fortune. Between daily stressors such as work, financial issues, family obligations, etc., the body and the mind can experience some very unpleasant effects brought on by constant worry and a demanding lifestyle that leaves very little time for self-care.
Enter The Glo Meditation Program
Glo is an online site that provides instructional meditation technique videos for people just like yourself who are looking for healthy, effective ways to reduce the negative impact of day-to-day life. Whether you are the CEO of a huge corporation or a stay-at-home mom, life can throw all sorts of unexpected things your way that, when added to the everyday stress that often comes along with simply waking up in the morning, can leave you feeling drained before you've even finished your first cup of coffee.
What Is Glo?
Previously known as YogaGlo, Glo is a comprehensive, one-of-a-kind online subscription service that is perfect for anyone who wants to make the most of their (often very limited) time for themselves. Glo offers literally thousands of meditation videos made available to members whenever they choose to access them. Glo can be downloaded to any device – laptop, tablet, even cell phones – and used on the go as easily as it can be used at home. It is perfect for anyone who frequently finds themselves in hotel rooms as they travel for work, or as they relax and enjoy a vacation even more by taking some time to meditate and unwind. It is even possible to use your cell phone to enjoy a refreshing meditation online session on your commute to or from the office or before that big afternoon meeting. That's the beauty of Glo meditation online. It is conveniently accessible and effective anywhere.
Glo Meditation Online Helps You To Focus On You
We are often so immersed in taking care of others that we neglect our own needs. When this happens we not only deprive ourselves of our needs, we are far less effective at helping others. Glo seeks to assist each person in living to his or her own full potential. Glo meditation online exists to assist individuals in developing an illuminated mind, and inspired heart, and the inner fire to go on a journey of self-discovery as shared in Glo's mission statement. Glo's ultimate goal is to empower individuals in order that they can be of service to others while acknowledging and affirming their own personal values as they cultivate kindness and compassion. Glo clearly outlines every step of the journey and provides the tools to achieve success.
Something For Everyone
Glo offers an impressive range of meditation techniques. Everyone is different, so whereas a guided visualization meditation may be effective for some people, others may respond to a mantra recitation meditation video. Some people will reap benefits from focusing on one type of meditation technique while others find help by utilizing two or more techniques. Glo makes it possible to experiment and try many different methods until you find the process that works best for you.
By practicing one or more of these meditation methods you will be astounded to discover the improvements that will occur in your life.
Glo Free Trial
You can try Glo and experience all of the life-changing benefits the program has to offer without spending a cent. You can try Glo free for 15 days and discover for yourself the thousands of specialized instructional videos that are at your fingertips whenever and wherever you choose to access them.