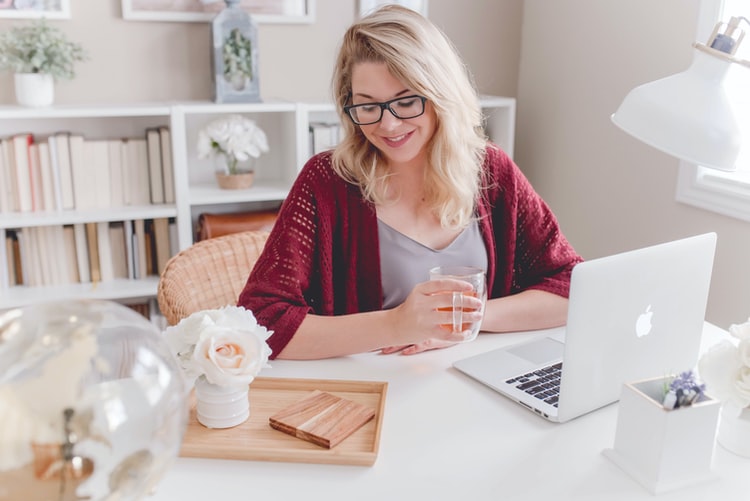 With the world changing so much in the past few months and working from home now becoming the norm for a wide variety of people, from parents to those struggling with the effects of COVID, it's only natural for people to seek additional income streams online. More and more opportunities are emerging for individuals to enjoy a side hustle and another way to make money from home. This article looks at the most modern ways to earn money from home for people looking for some breathing space from the intensity of the world of work.
Blogging & Online Surveys  
Although a slow-starter, blogging can lead to a lucrative salary if you develop your brand and your message over careful months of content creation and sharing. Bloggers in the modern world often share stories from their own life to an interested and engaged readership of like-minded people and earn money by placing advertisements or by promoting products once their audience is established. If you're a talented writer and storyteller, then this route might be best-suited to your abilities – and can, of course, be done from home.
Additionally, taking part in online surveys is a fun way to earn around $0.05 and $2.50 for every survey taken. Swagbucks, for example, offers an online survey program, allowing users to make money online when they fill out questions about products and services. The survey users can then earn cashback and rewards for doing so. It's a great side hustle to add to your daily tasks, and it doesn't take a lot of time out of your day, either!
Small Business Ownership
Other individuals prefer to go down the business route, founding and managing a small business that makes sales to a domestic or international consumer base. Often, these businesses sell the artisanal creations of the individuals who run them, and as such, their products are sold for a high-profit margin, with consumers appreciating the time and effort – and individuality – behind the piece they purchase. Set up with a multichannel eCommerce solution provider to sell your wares on all the most popular online store platforms, helping you reach the largest online audience possible.
Instagram Influencer
The incredible rise of Instagram as the social media platform of choice for a large portion of the world's population has led to unprecedented money-making opportunities for those who would prefer to work from home. Instagram Influencers, at the height of their powers, can earn something in the region of a five-figure fee for a single post that promotes a big brand name to their followers. To make your way into this lucrative field, you need to find a way to build an audience that's interested in your life, in your thoughts, and your style. If you build a large enough audience, you will be approached by brands looking to use your platform to help market their products.
Freelancing
This option can be taken in several ways, depending on the particular skills that you either already boast, or will soon be competent in after a period of learning and perfection. The most common freelancing skills include:
Writing, blogging, editing and proofreading text
Photography and videography for established brands and campaigns
Web designing, creating sites for individuals and businesses
Graphic design, making everything from brand logos to magazines
You may also be able to freelance in other capacities – all it takes is drive, guile, and talent to earn a reputation that sees you visited by multiple clients each month.
With the tips provided above in mind, you're free to decide upon how you'll make money from home in 2020.