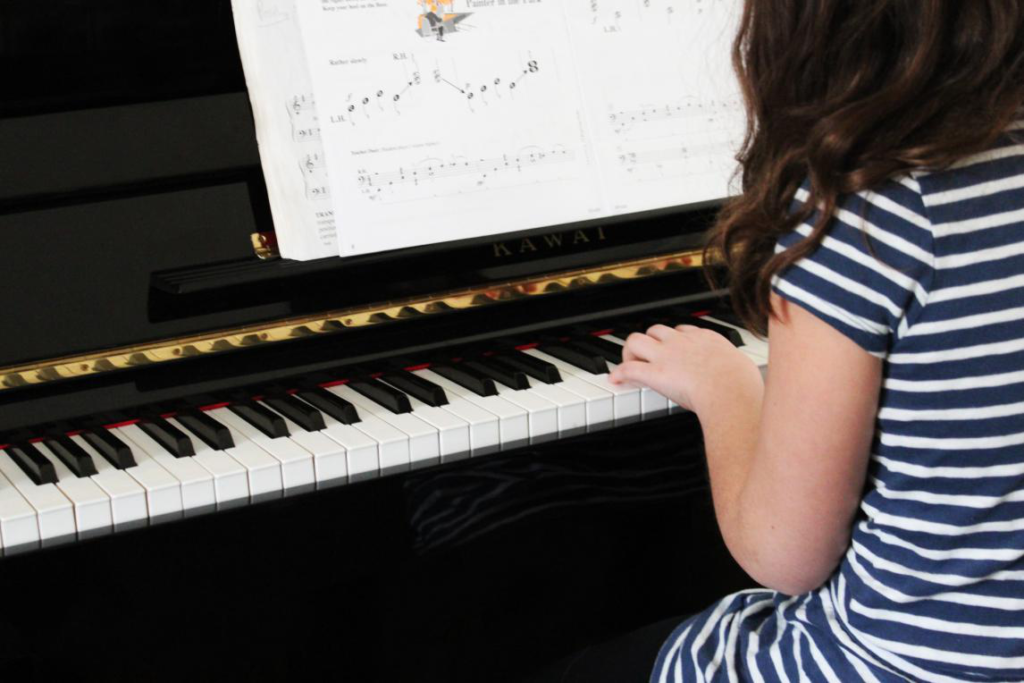 As a responsible parent, you take pride in helping your child achieve his or her dreams. If your kid has a passion for a skill or hobby, you like to support it. In fact, you're interested in how to encourage these talents throughout the child's development.
Well, the good news is that you've come to the right place by reading this article. Detailed below is everything you need to know about encouraging the growth of a child's talents and abilities.
Don't underestimate the importance of these years in which your child is growing and learning. After all, even experts recognize the impact of early childhood development later in life. For that reason, you'll take the following guidance seriously.
Don't let your child's potential go to waste. Make sure he or she has all of the resources necessary to truly thrive. Keep reading to help them grow and develop well.
Learn About New Subjects Along with Your Child
The first thing to consider is how involved you want to get when it comes to your child's passion. If he or she has discovered a unique talent or a beloved hobby, it's up to you to encourage those activities.
One way to support their passion is to learn everything you can about it. Learn about how to develop that hobby together, in fact. That can make their passion both an avenue to follow their dreams and a way to bond with you.
How to Encourage Hobbies or Passions on a Budget
Of course, you're also going to need to consider the costs of this new passion. It's likely that you'll need to purchase some tools or equipment.
For example, if your child is into performing magic and making a full show out of it, they'll need some props and costumes. If he or she is falling in love with a musical instrument, you'll need to pay for regular lessons. Either way, you're going to be spending some money.
It's important to note that doing so will be worth the investment in the long run. Your child deserves to develop whatever skill or talent that will make him or her happy.
Take the time to look at your available budget. Do you have the funds to finance this pursuit of passion? It's okay to do some shuffling around to start budgeting for this new hobby on a regular basis.
Sometimes, secondhand musical instruments or other equipment for hobbies are available. It's your responsibility to do the research and learn how to support your child's dreams at a reasonable price. You might want to ask friends and family members to pitch in and help, too.
Remember, Their Self-Confidence Is Essential
The main goal for any hobby or passion your child pursues should be that of boosting their self-confidence. As they start to perfect their skills in their desired craft, you might notice a change start to develop.
Confident kids are happy ones. They know how to speak for themselves while respecting others' boundaries. Plus, they'll be more likely to continue following their passion.
Make sure you only say positive things as they dive into their new passion. Even when they make mistakes, it's important to help them keep setting goals and moving forward instead of looking back. They're going to rely on your encouragement to maintain and grow their overall self-esteem.
It's Okay to Seek Professional Guidance on the Matter
Don't underestimate the value of proper childhood development. A well-rounded education and upbringing will help him or her succeed throughout life as an adult. In some cases, though, it's in everyone's best interest to seek professional counsel.
This is of particular importance when it comes to families with children who have disabilities. Special needs parents need to stay well-connected with professionals in that field. There are going to be certain standards crucial to your child's upbringing that you'll need to know about.
In addition, some children have natural struggles relating to other kids around them. This might be the case when he or she has gone through a traumatic experience already at a young age. Even then, talking with a family therapist might help both you and the child cope better.
Be willing to ask for help from your friends and family members, too. Remember, it takes a village to raise even just one child well.
Connect with Families Who Have the Same Interests
One of the most crucial things you can do for your child is to surround them with kids who have similar passions. That way, they can start to develop a community that supports each other over time. Plus, you can get to know the parents and bond with them.
Do some online research regarding local meetups or networking events in your area. You'll find someone who enjoys the same hobby or activity as your child. Be willing to connect with these other families to encourage those pursuits throughout the future.
Continue to Make the Most of Your Life as a Parent
At this point in the article, you have a thorough understanding of how to encourage your child to develop his or her talents. There's no need to cut corners when it comes to investing in our little ones. That's why you'll take the above guidelines seriously.
Of course, there are still a lot of ins and outs to navigate modern parenting expectations. Supporting and encouraging the development of your child is only one component. It can be in your best interest to continue to stay well-informed.
In fact, that's where this website can come into play. We prioritize bringing readers like you the most reliable parenting advice on the market. We want moms everywhere to feel healthy, look fabulous, and take on the world.
For that reason, we encourage you to browse through the rest of our website today. In our articles, you'll find the latest and greatest trends in the world of intentional motherhood. To start, comment below this article about how it inspired you and your family to keep investing in yourselves and your abilities.