The 2019 Youth Risk Behavior Survey found that 29% of high schoolers drank alcohol. To make things worse, 14% binge drank. Adolescence is a crucial time that involves growth spurts and puberty changes. It is a phase of development in which a person goes through many physical and psychological changes. Teenage is characterized by curiosity, propensity for risk, and difficult behaviors. Teenagers pay little heed to warnings about long-term health risks. It is normal to experiment and seek new experiences at this age.
When teenagers come into contact with harmful substances, they may be tempted by the euphoric, stimulating, or sedative effects they offer. You don't want your children to become drug addicts or lose their life to substance abuse. For that, it is imperative to talk to teenagers about substance abuse. In more extreme cases, children might have to be sent to a Mental Health Rehab facility. The following principles may be helpful for you as a parent in communicating with teenagers.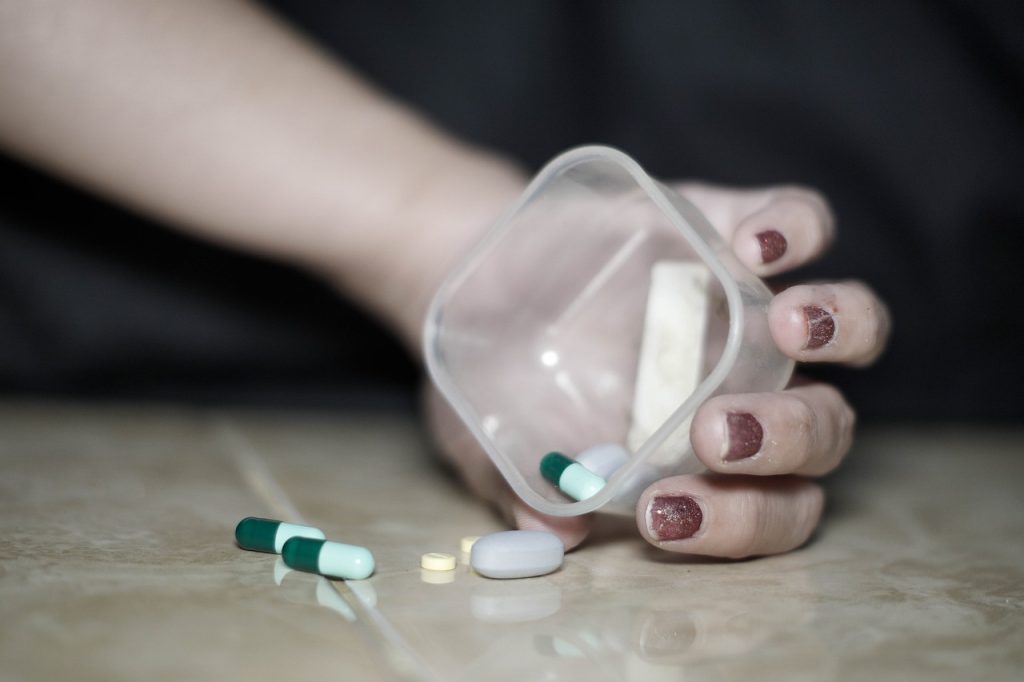 Source: Pexels
Planning The Communication
When it comes to ensuring that your children do not use drugs and alcohol during their teens, finding the right technique can be a barrier for you. You may feel bound by words, unsure of what to say or how to approach this sensitive but necessary conversation. Getting into a conversation about drug use can make your teenager feel ambushed and defensive.
Therefore, it is important to plan the communication beforehand. Give them a heads-up and clarify what you'll be talking about. Assure them that they are not in trouble. In this way, everyone can be on the same page.
Listen To Them
Make sure that it is a two-way conversation. At times, you may expect teens to think on the same level as you do. In reality, this is not the case. You should put your thinking on the same level as teenagers (teen angst, teen priorities, hormones, teen rebellion, and all other aspects influencing teen thinking).
Teenagers should be given a chance to express their concerns and feelings. Make sure to be very factual about teen behavior and the importance of staying away from drugs and alcohol.
Make Your Rules Clear
Spell out your rules clearly and tell them about the specific consequences of breaking them. Teenagers are acutely sensitive to condescension, therefore, you should show them respect and make them realize that you care about their well-being. A golden rule is that you should speak to them the way you would like to be spoken to.
It is in the nature of teenagers to want to push boundaries. Rather than trying to stop these habits, you should be more concerned with providing alternative activities that are equally enjoyable, such as exciting activities, sports, etc.
Know What You're Talking About
Make sure to be very clear about why you are prohibiting drug use. This will ensure a more logical, open, and adult conversation. Tell them about the legal and academic consequences that they may face as a result of substance abuse.
There can be several problematic and potentially dangerous situations that teenagers might put themselves into. It includes having unwanted or risky sexual encounters or driving drunk. The 2019 Youth Risk Behavior Survey shows that 5% of high schoolers drove after drinking alcohol.
Look For The Signs of Substance Abuse
Some substances are physically addictive. Stopping the drug triggers physical signs known as "withdrawal symptoms," which vary depending on the substance taken: hunger (smoking), shaking (alcohol), pain, and sweating (opiates such as heroin, methadone, or other drugs based on codeine).
The use of substances or the practice of activities that become habitual and change the lifestyle (such as abandoning social life) must be considered the alarm bell of a real addiction. For adolescent students, any decline in academic performance needs to be taken seriously by parents.
Alcohol
A "binge drinking" trend sees teenagers consuming large amounts of alcohol. The immediate consequences of this behavior can be very serious and even lead to an alcohol coma.
Tobacco
Tobacco consumption increases the risk of diseases such as cancer, chronic bronchitis, and cardiovascular disease.
Cannabis
Regular cannabis consumption slows neuronal development and affects cognitive abilities (thinking and memorization), academic performance, motivation, risk appetite, and psychomotor skills.
Some Useful Tips To Remember
The most common addictive substances are alcohol and tobacco. Followed by cannabis, opiates (heroin, morphine), cocaine, amphetamines, and synthetic drugs. The diagnosis of addiction is based on well-defined criteria established by international mental health bodies or standards such as DSM-5. These criteria include loss of self-control, the impact of consumption on school performance, or prolonged consumption despite awareness of the problems created.
Conclusion
Often the risks related to substance abuse are ignored by both parents and adolescents. If you don't talk to your teenagers timely, there can be severe consequences in the long run.