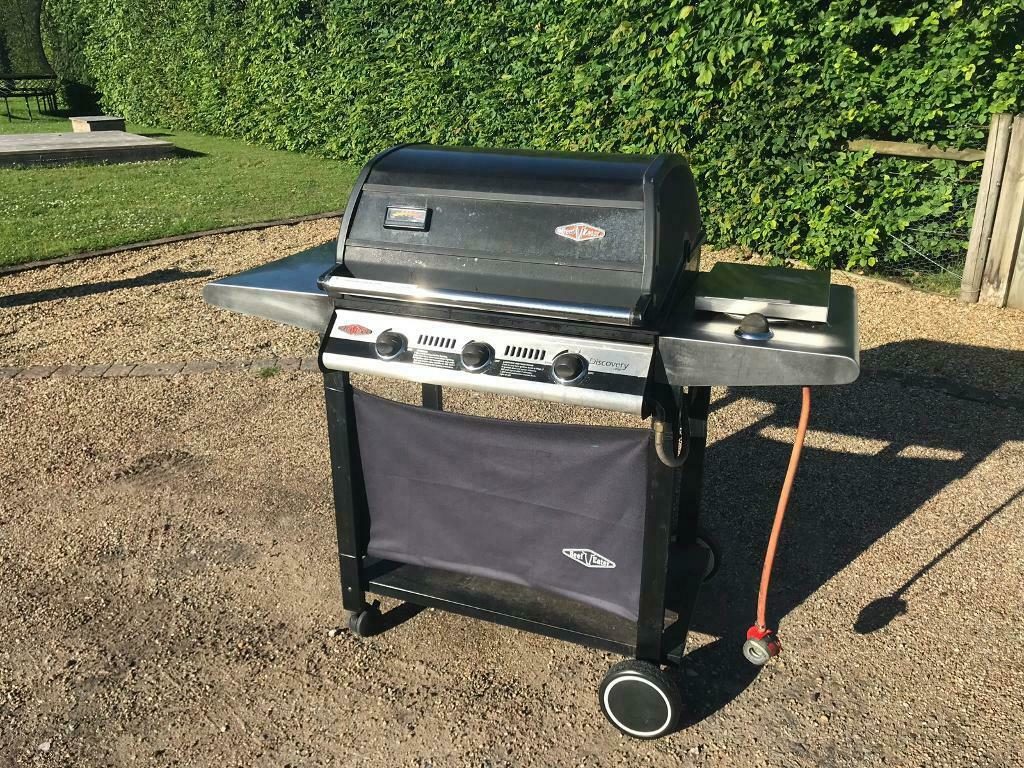 BeefEater is considered one of the top barbeque brands in Australia. It currently ranks as the fourth most popular brand in the country with regard to barbeques. So, if you are in the market for a new barbeque, is BeefEater a brand worth considering? Let's look at some of its pros and cons.
Pros of Buying a BeefEater BBQ
Here are some of the biggest advantages of buying a BeefEater barbeque for your best consideration:
BeefEater offers you a wide range of BBQs to choose from. You have the premium outdoor kitchen sets, the free-standing BBQs, the built-in and portable models to choose from.
Added to that, you have BBQ models that run on different types of fuel – from the traditional wood/charcoal burning versions, to the gas or electricity powered models.
Of all the brands in the market, BeefEater BBQs have the widest range of extra features in their appliances. You can get extra side-burners, range hoods with glass so that you can see your food cooking, grill plates as well as other plates if you want to cook something besides barbeque, drip trays and much more.
BeefEater BBQs are built to last. Customer reviews show that people have been using their BeefEaters for more than 10 years. And those barbeques are still working perfectly.
Good Quality of Construction
Customer reviews show that people love the quality of construction of BeefEater barbeques. The design is sleek, simple and easy to use. Assembling the barbeques is a simple matter and each of the models works perfectly from the word go.
High Quality Cast Burners
One of the things that is loved about BeefEater BBQs is that their burners are made from cast iron. Most other companies use stainless steel burners, which means that they burn through much faster and need to be replaced in short order.
Most BeefEater BBQs are designed for versatile cooking. So, you can pump up the heat when you want to sear your steaks or go low and slow when you want to cook your pulled pork.
Easy Accessibility of Spare Parts
It's no use having a really nice BBQ if you can't get the spare parts when you need them. Which is another point in favour of BeefEater. With spare parts easily available, you don't need to worry about having to replace your grill plate or burners.
BeefEater barbeques are not cheap. However, considering the fact that they are so well built, can last over a decade and come with some really fantastic features, in the long run, these barbeques end up being value for money.
Disadvantages of BeefEater BBQs
Like anything else, there are always some disadvantages. So, here are some of the disadvantages of BeefEater BBQs:
BeefEater BBQs are more expensive that most other brands, with the cheapest portable models coming in for more than $300. This is to be expected, because this brand comes into the premium barbeque range. So, if budget is a major consideration for you when you are buying a barbeque range, then the BeefEater models may not be for you.
While most customers have been very happy with the performance of their BeefEater barbeques, there have been a few issues with them, such as control knobs rusting quickly, painted directions rubbing off quickly too, flare ups while cooking, uneven heating, the control knob becoming too hot to handle, the hood directing smoke into the cook's face and so on.
Having listed out some of these issues, the majority of reviews have been very positive about this brand.
Read Also: