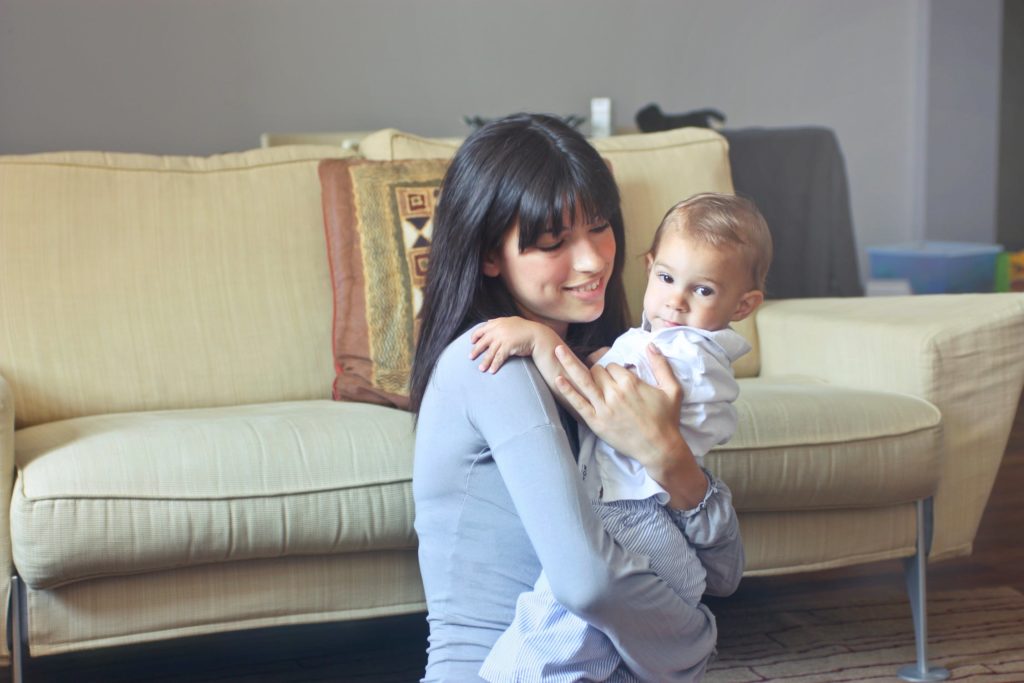 When its cold outside, nothing is better than being indoors with the family. This is especially true when a Polar Vortex is bearing down and it's outright dangerous to go outside. What you may not know is that sometimes even indoors can become a death trap in frigid temperatures.
Knowing what to do in cold weather can save their lives 
There have been some unusually cold temperatures, some minus 37 degrees in certain regions. This has called for some city officials asking their citizens to turn down their heat to the low to mid 60's because of a shortage of natural gas. More than two dozen people perished in the recent cold blast.
While the news is heartbreaking in all, one news report really stood out. According to The New York Times, "Four men in Illinois, Wisconsin, and two in Michigan were found frozen near their homes, and a woman was found frozen to death inside a Milwaukee apartment after the thermostat malfunctioned."
This could have possibly had a different outcome had there been preventative maintenance on her apartment's life-saving furnace. The furnace is one of those things many won't even think to check unless something is amiss, it's making noise, or they see a fluctuation in their bill. Still, a furnace, much like a car, must have a tune-up or preventative maintenance to maintain good running conditions. You don't need it breaking down at a critical moment such as this one when roads and businesses are closed.
Know who will be open ahead of frigid temperatures and don't wait until it's too late to call in a professional for furnace repair or inspection.
What to do inside with your family when it's too dangerously cold to venture outside
This is not just for your sanity, it is also for theirs. Being isolated indoors for a significant amount of time can actually do some strange things to your mind and to theirs. This is a real condition often referred to as "cabin fever."
Keeping your family and yourself occupied can really make all the difference. Here are a few ideas that have proven successful time and time again.
Have an "indoor campfire" with the kiddos
No, I haven't entirely lost my mind. You only take tissue paper in red and orange colors and use a flashlight to create a flames effect. Grab a few marshmallows, tell stories around the campfire!
No logs? Use brown paper bags to create the illusion of logs.
Be creative with it, do a cowboys and Indians theme, get the sleeping bags, let your imaginations take you wherever you want to go. Just don't use real fire indoors on your camping adventure.
Get active
Grab the nearest roll of masking tape and get a hopscotch game going. This gets everyone moving around and preoccupied. Charades is another great game to get you laughing and active.
Try Twister or even sensory games to dispel some of that pent up energy. One idea that we just loved and which sounded like a ton of fun is to create a family work out video. After a while the obvious runs out. You have to get creative and have fun doing it.
Make time for some valuable lessons
Let's face it, the isolation won't be a 24/7 party. There will be times when even the fun isn't much fun anymore. This is a great time to get organized, clean up, or make some home improvements while teaching some very valuable life lessons.
Accompany this with stories that your grandparents used to tell you about their childhood or your own. There is just something a little nostalgic about the stories and the values that are passed down through them.
Show them how to cook, sew or whatever your heart desires. Scrapbooking and looking at old family photos are other great ideas and they learn about their history.
Play in the snow, inside
Don't fear to bring the outdoors indoors. If that sounds a little crazy, that's ok, so is the weather. Use buckets and build a snowman right in your sink or bathtub. Additional snow play can be done on waterproof tablecloths on the tile flooring. Afterward would be a fantastic time to implement the above suggestion of cleaning and organizing.
You're never too old to build a fort
Show the kids how fort building is really done. Go all out. Use boxes, bedding and even decorations. Have fun with it and get as creative as you like.
You can even camp out inside your fort afterward, make a day and a night of it! You can even use a tent. This is an activity only as limited as your imagination.
Hey Alexa, play some music
It's time for a dance off. This will get the blood pumping and laughter in the air. It's also great for burning calories and pent up energy. You can even introduce the kids to some of your music back in the day and show them how to really boogie down! You can put on plays, shows and even go all out dressing up with the crazy hair and makeup. When it comes time to wash it all off, make a spa day out of it.
Make time for the gamer
Dare to challenge the gamer in the house to a gaming marathon. The younger ones can enjoy some learning games on the smaller devices while you show the older ones a thing or two about what you know. Board games are also a fun idea.
Make time for your spouse
After the kids are in bed, get all dressed up, have a romantic candlelight dinner with good music and talk about the things that you normally don't have time for after work. Finding time to spend together when everything is hectic can be tough. Take advantage of the downtime. Cuddle on the couch and watch a movie, or make out in front of the fireplace. Whatever your heart desires, just make time for one another.
There you have it. With a lot of love, a little effort, and some wild imagination, being inside with your family can get you through this intense Polar Vortex. This time can be turned into priceless memories and irreplaceable bonding moments that you will all be thankful for.